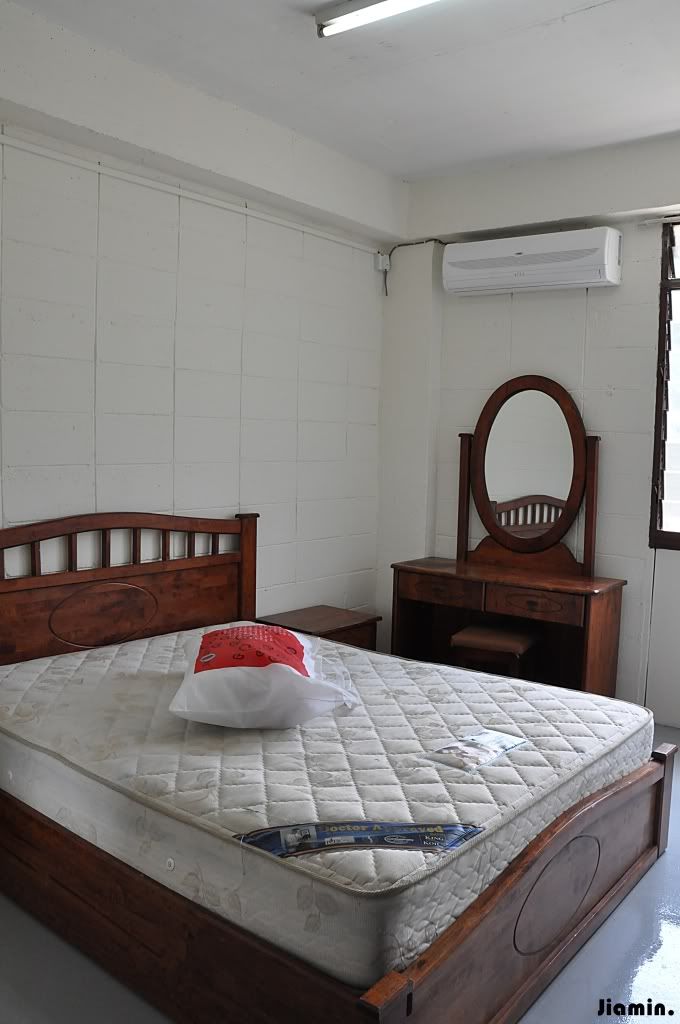 People, meet my new room located in PJS7! ;) This photo was taken when I just got my key from the landlord while waiting together with the
Badman
for my mummy to arrive with my luggage. We basically moved everything that was already in the room and changed the arrangement to a somewhat better one for my own little convenience, but now that everything is not well-arranged yet because my new wardrobe just arrived yesterday in the late evening, my room looks pretty messy at the moment. I would definitely update about it again once everything is completely settled, and when I have the extra time to do so.
Right now, I'm staying here all alone in this unit because my new housemate will only be moving in on August, without my dad who is currently in overseas knowing it because he is way too worried about my safety. I have no choice but to cooperate with my mum to cheat, otherwise I would definitely end up crying every single day like how I did earlier due to the time that is wasted on the journey between Taylor's and Kepong with traffic jam everywhere, causing the lacking in time for me to deal with assignments, projects, and assessments. Just for these two days and I will be back at home again until August wtf.
Aaahhhhhhh
! I need some getaways! :'(
x.