Take one: Cute
A baby little kitten walked into
Pusat Badminton Sri Sinar
days ago claiming that she had found a good place to stay for long with her actions is currently adopted by us unofficially. She has been here without the intention of leaving even when she is placed outdoor to enjoy her own little time, she would eventually come back to us at the end of the day. With an increasing business ever since her presence in the badminton hall, we assume and believe that she is the one who brings us wealth.
Take two: Damn fierce
Being a special one who is treated like a little princess by each and every one of us, she starts to gain weight with her size increasing day by day, partly because of the fact that she is growing to become a cat from a kitten. During this process she has done quite a few of things that you might have not expected at all; one of them was that she broke a so-called
Maneki Neko
recently that was believed to bring wealth to the shop as well as the hall itself. Perhaps she was jealous of the Maneki Neko that had been placed on the table ever since the Pusat Badminton Sri Sinar was launched in April, and we jokingly said that the lucky cat should be replaced by this naughty girl.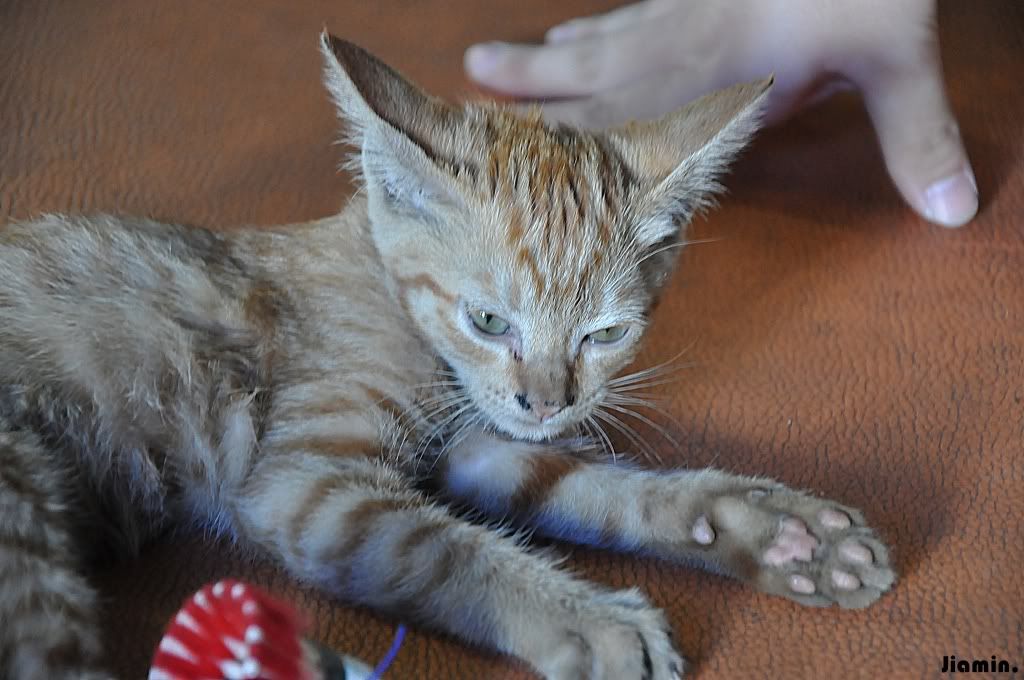 Take three: Fierce

As similar as how cats usually do, this lady loves to observe moving objects and catch them whenever the time is there. Funny face expressions would always be shown through being shocked, focusing, sleeping, and even enjoying being massaged on the brother or his friend's laps like a queen. Only when someone accidentally pulls out her fur while looking for fleas on her dirty body, she would start clawing thinking that she is attacked. Fleas? Yes, that is the only reason that stops me from touching her ever since I was told that there are fleas on her body.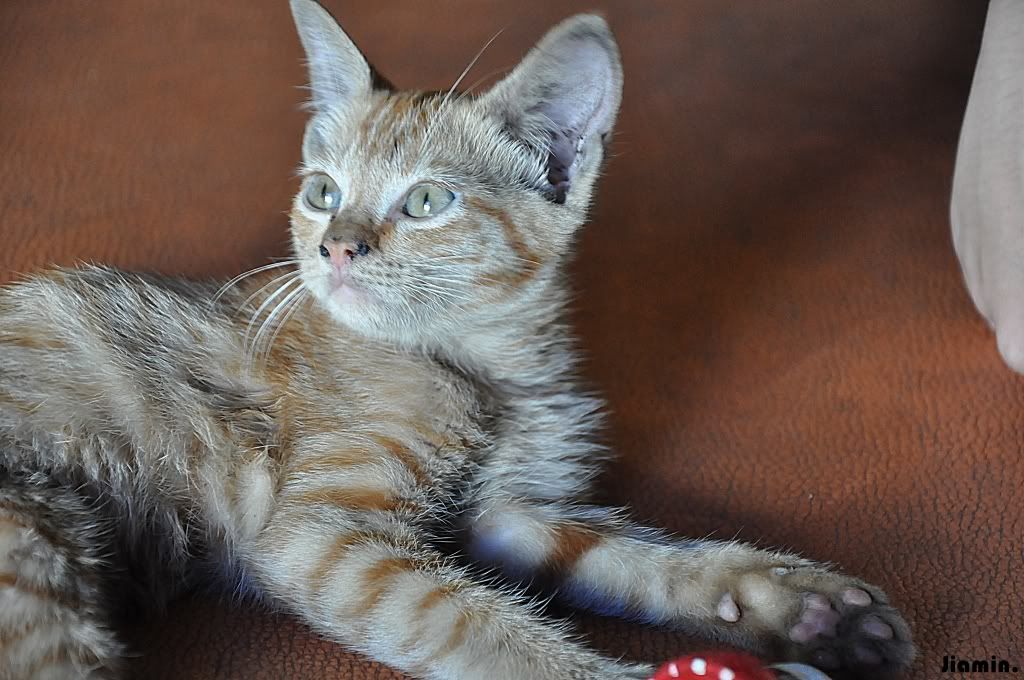 Take four: Alert
She has been falling down from a table, a chair, or even somewhere much higher than everywhere in the office, funnily she would immediately start looking for a corner to hide to show how depressed she is. Truth to be told, I couldn't resist the temptation to tease her for being silly around whenever she is bored, and that she falls from somewhere pretty high even though those might be nothing to cats. Despite being called a long-life living thing on earth, if anyone happens to say that she is stupid, I would definitely be the first person to agree. She is undeniably cute nevertheless; otherwise I wouldn't even bother to fool around with her whenever I see her.
Take five: Observant
After being laughed at, being fooled around, being touched as a sign of loving and caring, this bad little girl finally has the intention of chasing me whenever she sees me walking slowly; damn, I am always frightened. Saying finally doesn't mean I am looking forward to such moment, but it started without me expecting it to happen. It happened on Friday night when I did nothing to her at all, and daddy laughed at me for being chased by a kitten instead of anything scarier like a dog; I guess you are as well laughing at me at the moment.
However, I'm never going to stop fooling her around again like how I used to do. :P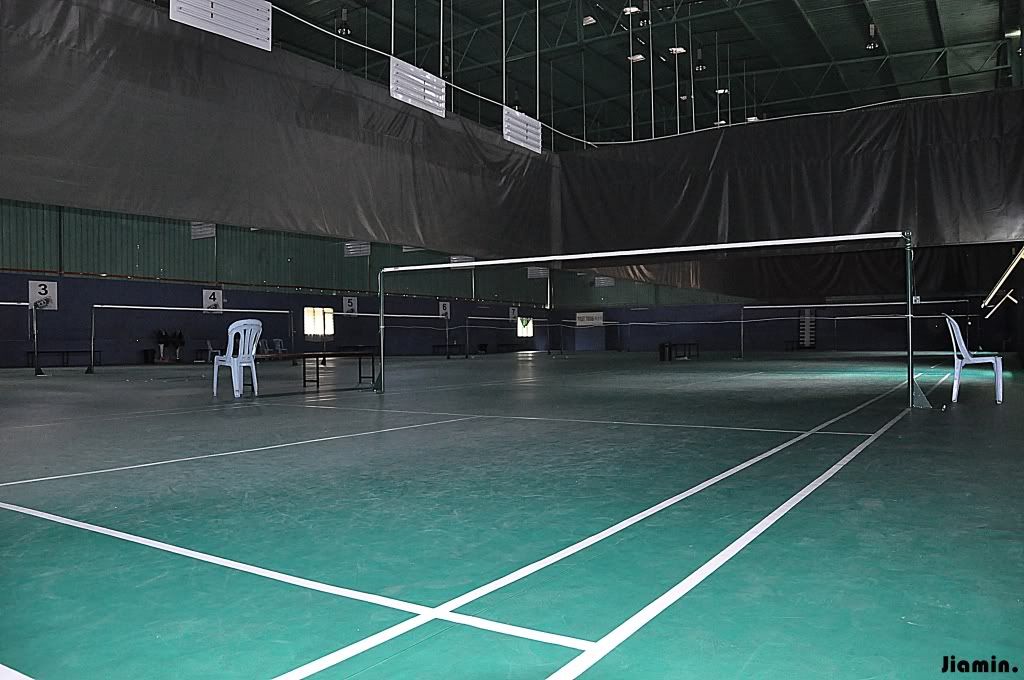 Anyway, this is where she belongs to, Pusat Badminton Sri Sinar, and I truly wish she wouldn't leave at anytime despite the freedom she is given all the time, not because of the fact that she brings us wealth, but how she has brought us joy ever since. :)
x.