St. John's Institution (SJI)
has never been anything related to me except for the fact that some of my friends from St. John Ambulance Malaysia studied in this secondary school a few years back; I haven't met any of them for long and I suppose we have lost contact within. Paying a visit to this school was never about killing time; skipped Moral class on a Monday and stuck in the traffic jams around the city was never fun to be frank, but we were there to complete one of our projects given by the cruelest lecturer yet being one of the best lecturers I have ever met,
Mr. Nantha
.
Besides being stuck in traffic jams everywhere from the campus to the city and from the city to the school, we spent a few hours getting lost around the area that I had to call all the way back home to ask for help from the parents. Guess what; they immediately checked on the internet and thought me the correct way through phone. Technology nowadays rocks! :P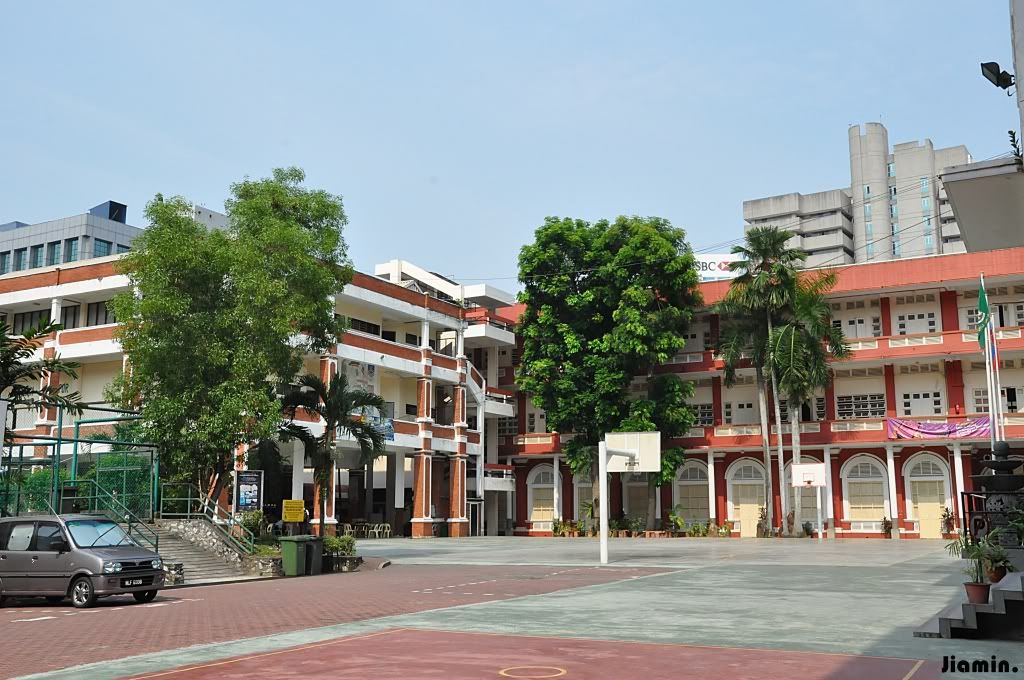 "You have a risk of taking this topic; you cannot bullshit about the school because there is an ex-student from SJI in this class." With an evil smile on the lecturer's face, we all knew what it meant.

We didn't go through any registration upon arrival because we went into the school through the back door where security guards could be found nowhere; if we were to follow the rules, this journey might turn out become a waste.
We went to the office to ask for permission for our video shooting before we started off to show some respect, however, everything was rejected just because a letter should have been given a few days earlier; after spending a few hours on the journey! To not waste anything, everything was done secretly without anyone stopping us until we left. Definitely, sometimes we still have to be adventurous.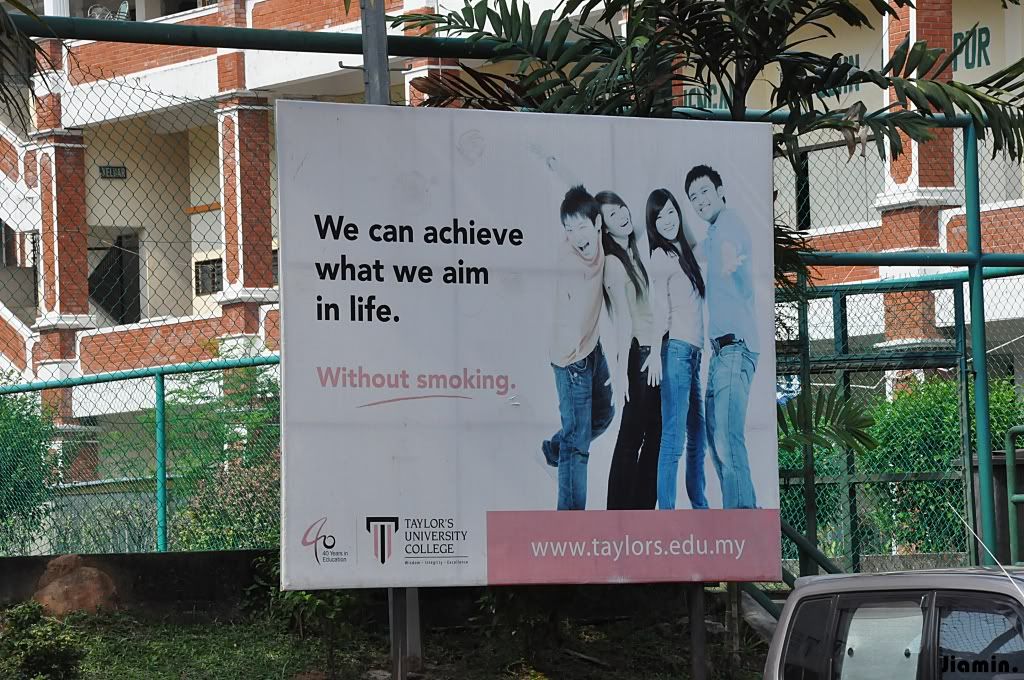 With such a huge advertisement board of Taylor's University in the school itself, despite the fade in colours as well as the outdated logo, we as the students of the university were all rejected just because of a piece of paper. They even have a huge notice board with a sign of Taylor's University on top, which I supposed it was belonged to the university.
This was the greatest evidence of us ignoring the management staffs just because none of us was willing to waste our time just by going and leaving. We were that brave!
When this bunch of students of SJI was passing by, Helmy approached them and asked, "Dik, nak ambik gambar tak?" All of them immediately posed together with Helmy, Fahmi, and Alia happily and willingly; that was when we started walking around the school with cameras.
These fools were jumping around when we were planning our strategy. Haha!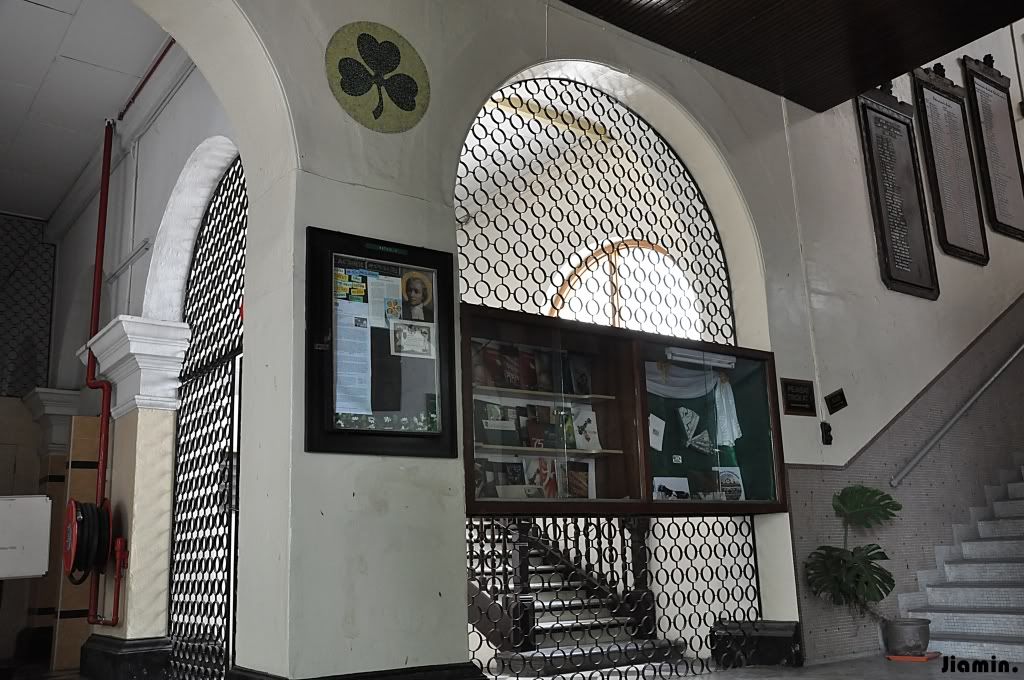 This photo was taken because I have no idea why the staircase was locked, and from the way I saw it never seems to be used.
I wondered if they could function; no, I never tried because the security house was located nearby. :P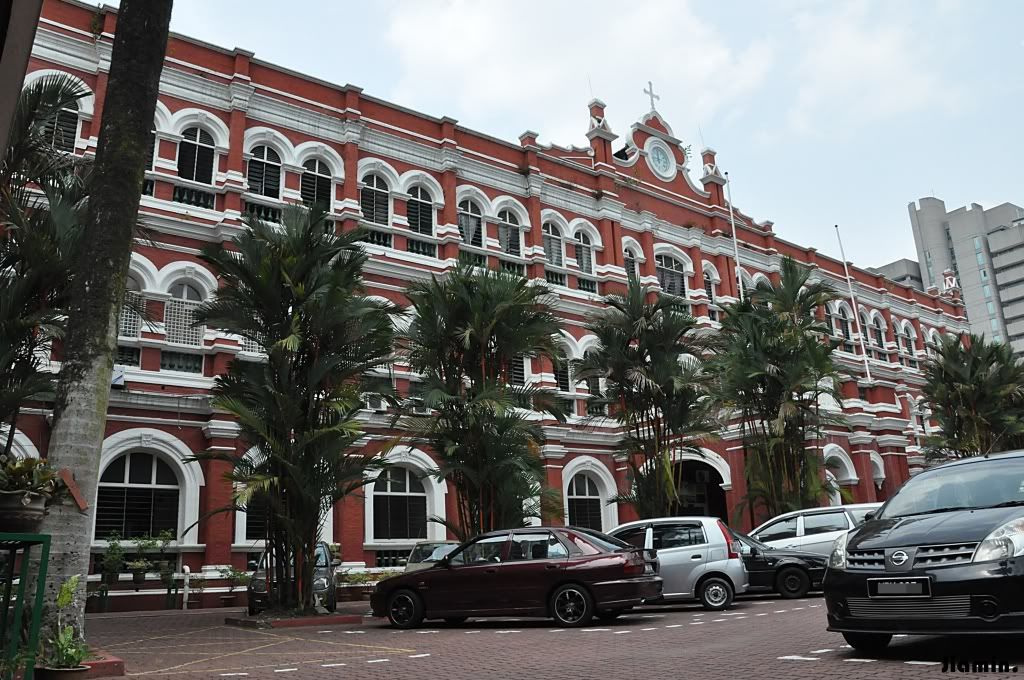 We walked around the car park to observe every single thing in the school with a security guard staring at us because he didn't see us passing by the main gate. Hahaha! He then stopped us when we intended to pass by the main gate to start our video shooting outside of the school, and that was when we registered; it was more than half an hour after we arrived.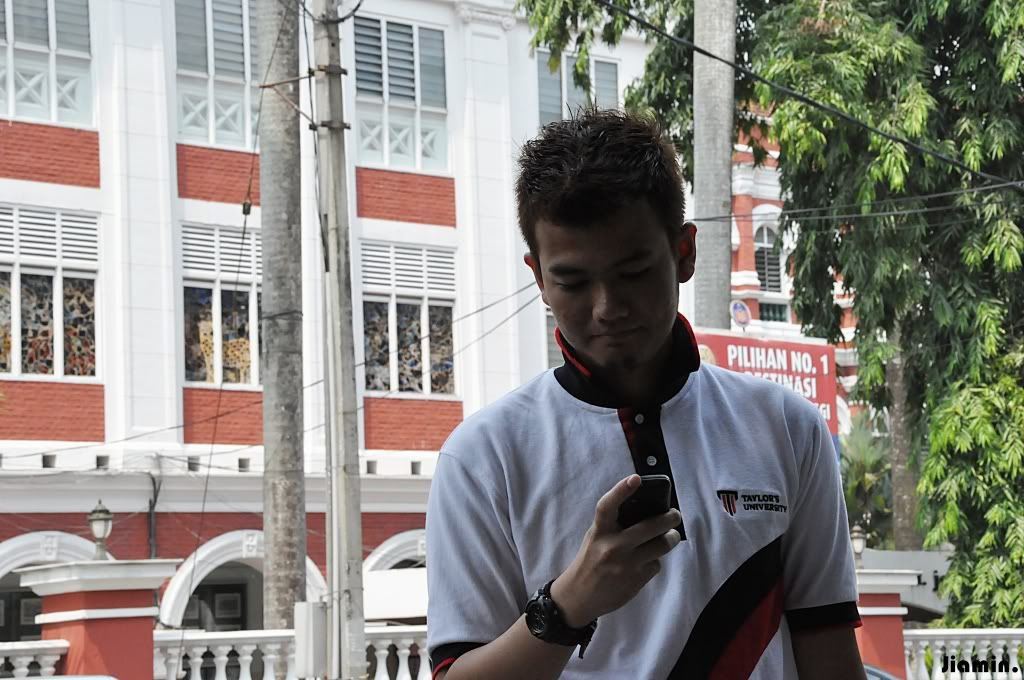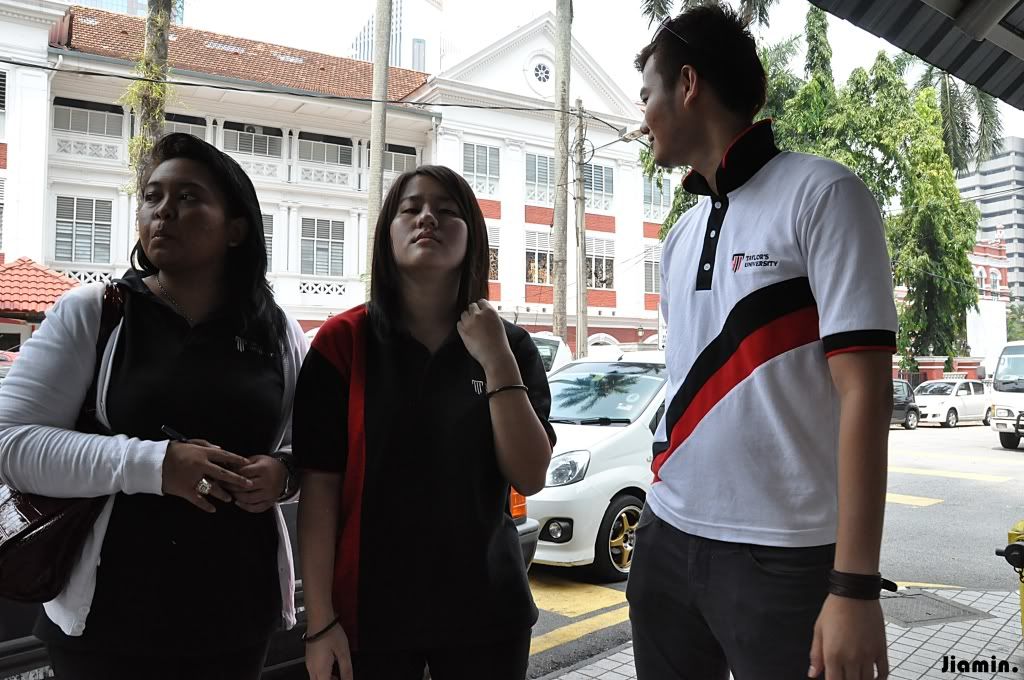 I supposed we spent most of our time walking and wondering around the school area and the passageway right outside the area because of the scorching hot weather; my group members were all Muslims and it was the very first day of fasting month.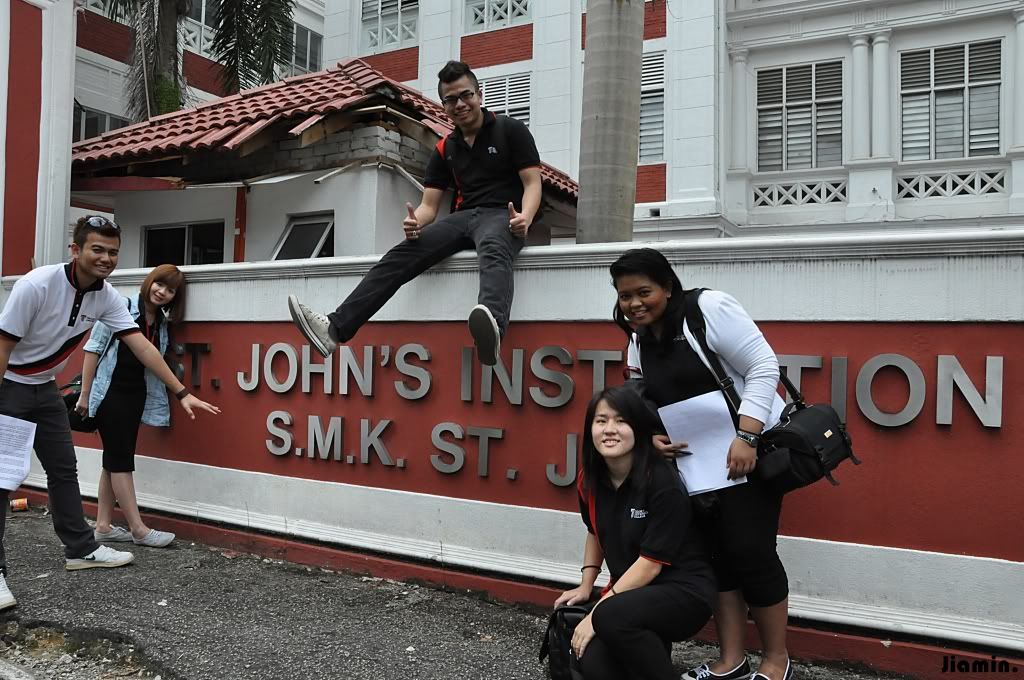 We were fortunate enough to get everything completed just within that few hours smoothly and we arrived in the campus on time before our history class started. Everything was pretty much well done including the video made and created by Alia after going through all the stresses that drove us all crazy throughout these weeks. Now that the presentation was finally done on the day before yesterday, most of us felt relieved to have satisfied the lecturer to bits with all of the efforts we have put in.
Thanks to this one week Raya break, I finally get to take some rest while trying to complete the remaining assignments. :)
Selamat Hari Raya!
x.