Good day peeps! It's been a while since the last time I blogged because I have been watching some Korean dramas through half of my term break until I finally realized that the year is almost coming to an end; I have not done clearing my pending blog posts yet! Before I continue about my trip to Penang though, I would like to announce something that got me extremely excited since the day before yesterday.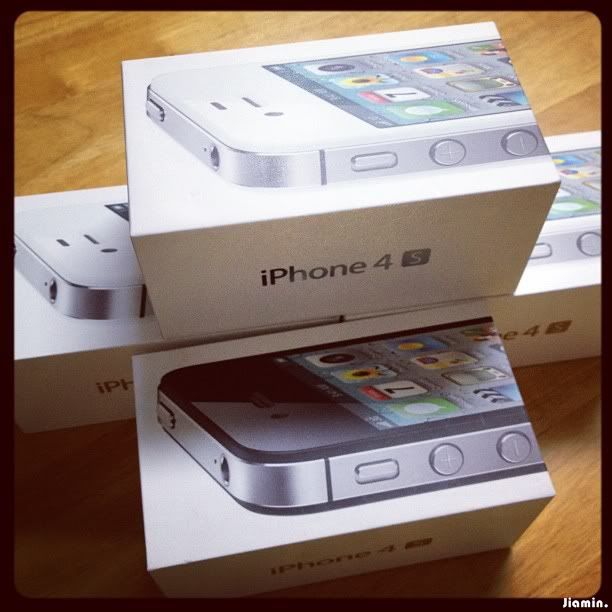 I've finally gotten my first ever smartphone in my life! :D It kind of surprised some of my cousins that within just a night, all four siblings including me myself suddenly switched to using the newly launched smartphone in Malaysia, the iPhone 4S, and I'm taking it as one of the best Christmas presents of my entire life by my dad. ;)
So there we were, arriving at an Indian orphanage filled with around 20 kids in Penang to bring the unfortunates some joys and delights. Not knowing the name of the orphanage as it was not announced by the organizers, it was the main destination of the entire trip, thus the name Making A Difference (M.A.D) Penang Charity Trip. We stepped into the house straightaway to realize that all the kids ranging from as young as three years old to as elder as nineteen years old were already sitting at the living room waiting for our arrival. Soon after some greetings between Mr. Nantha and the owners of the orphanage, we proceeded with simple yet exciting activities with the adorable kids.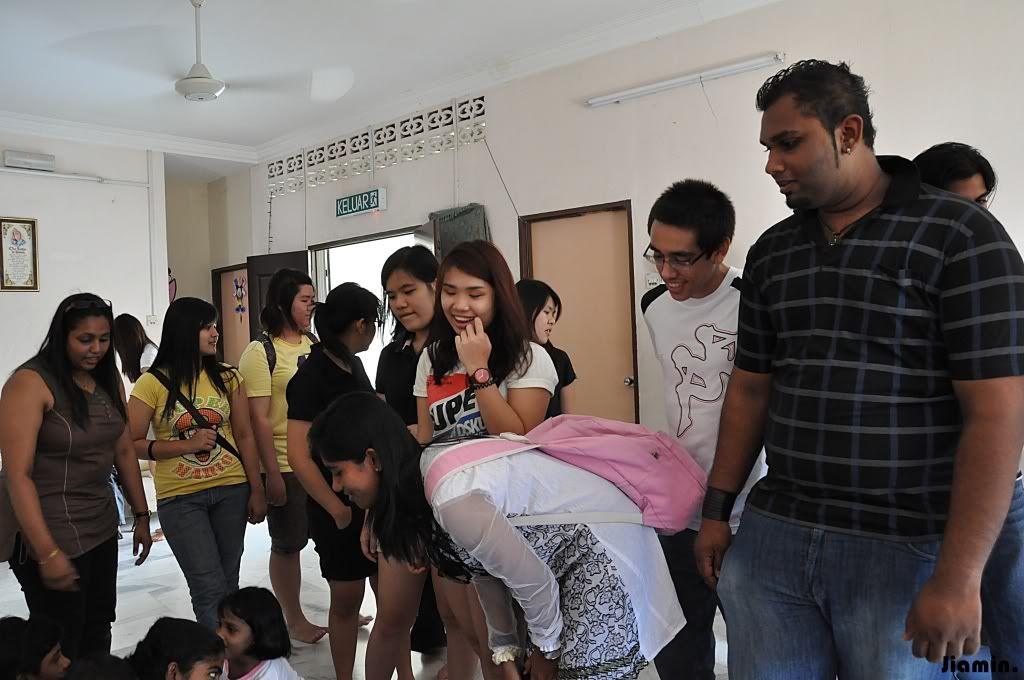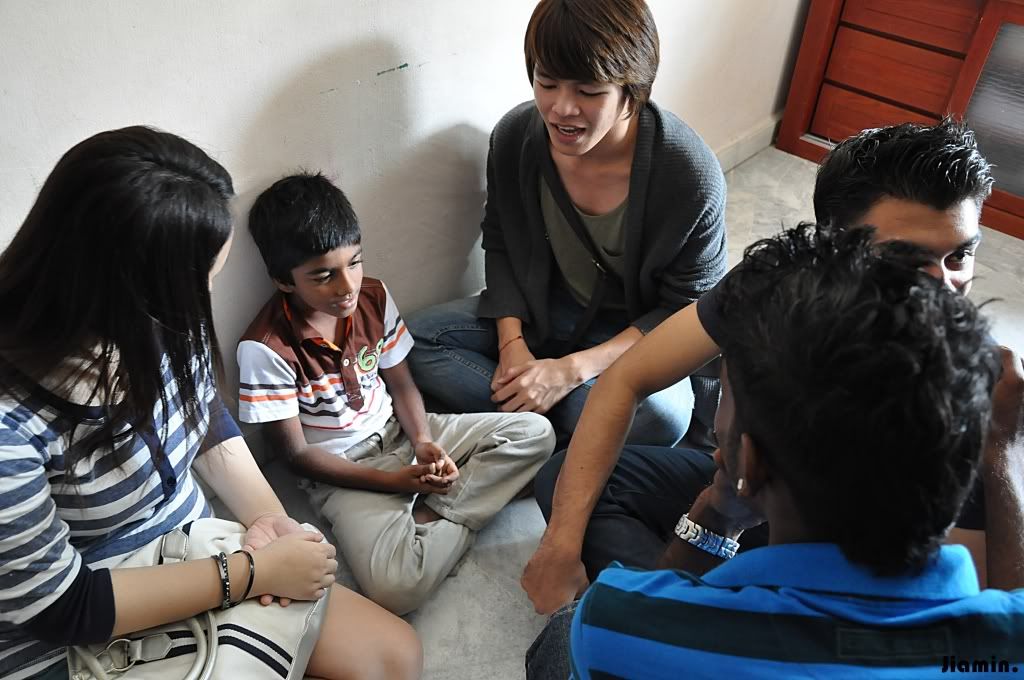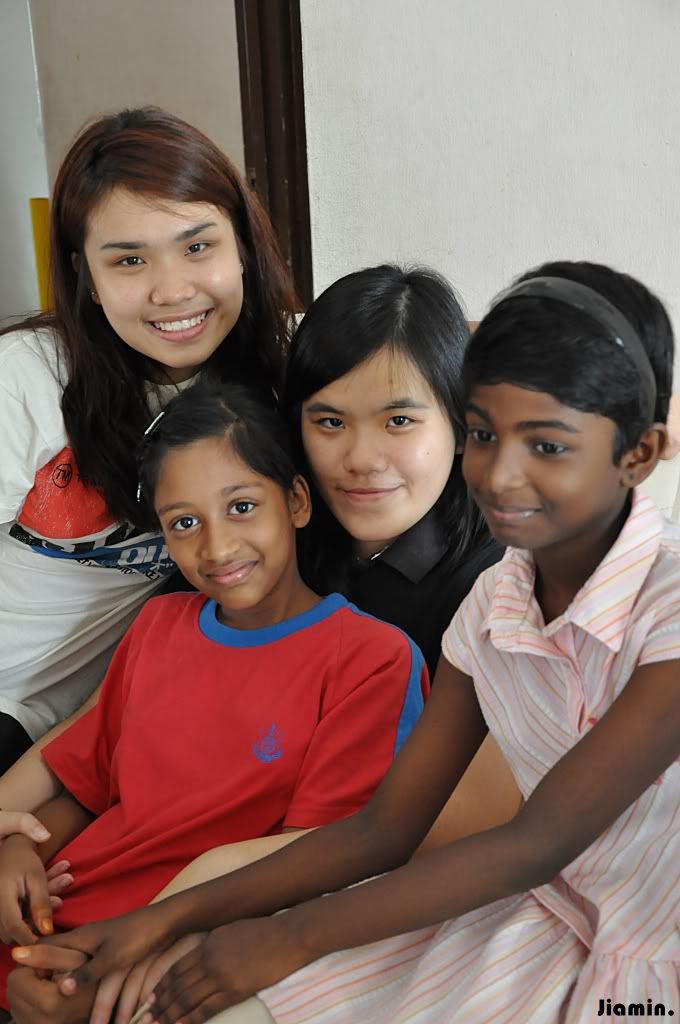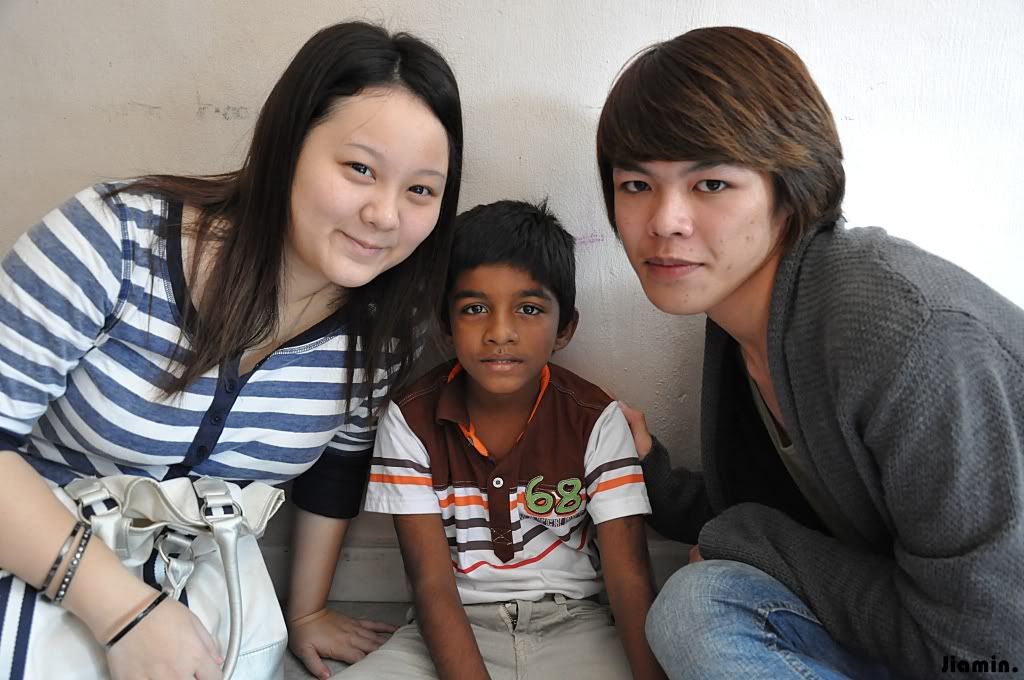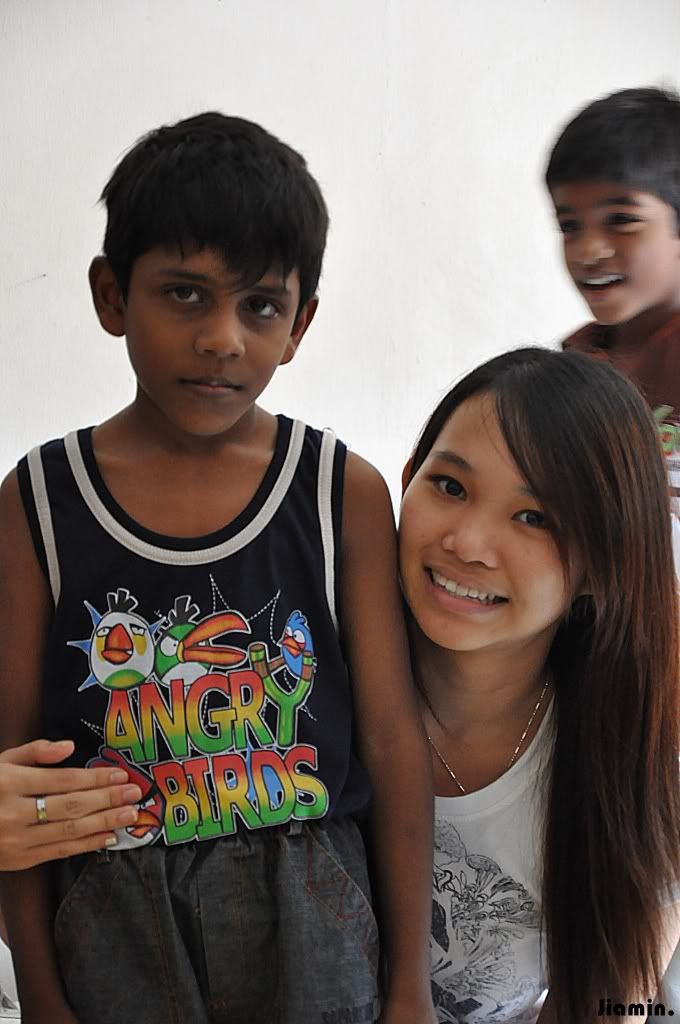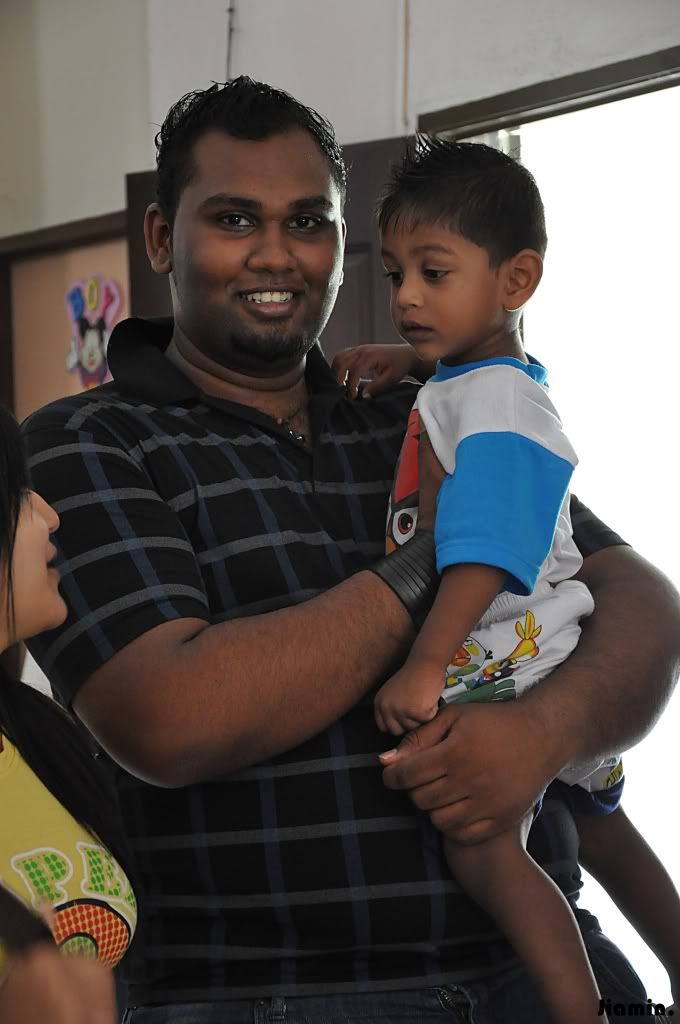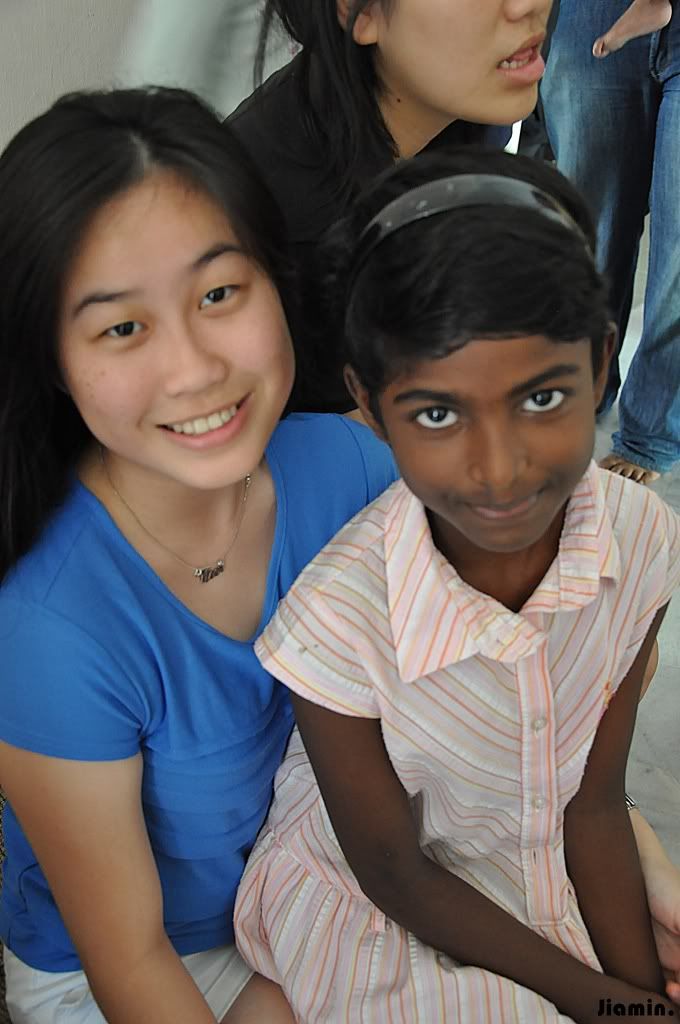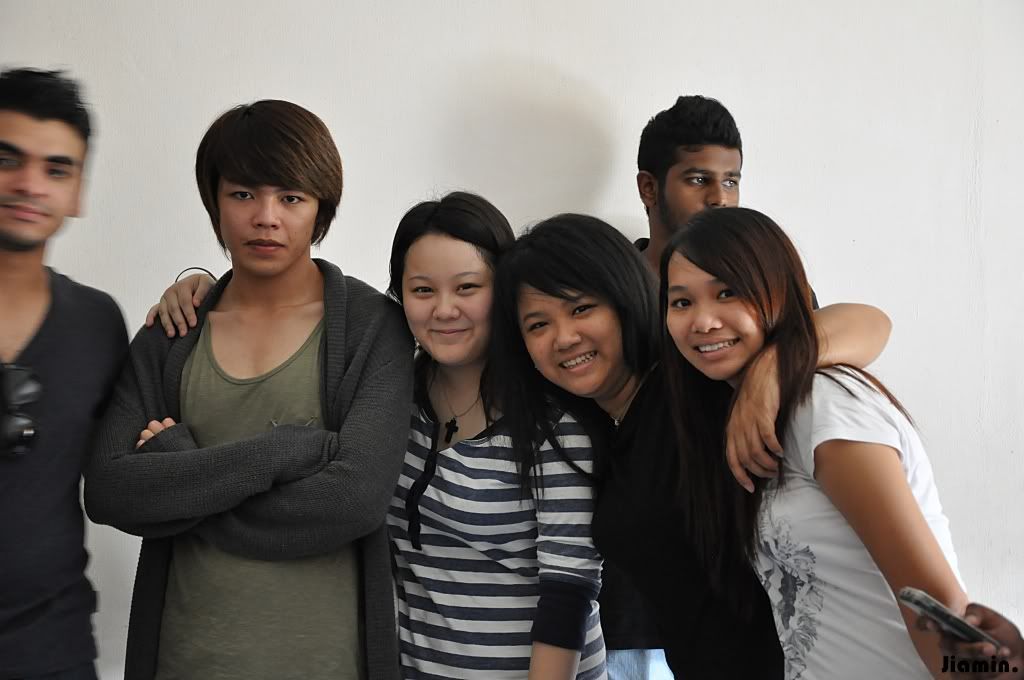 Everyone was told to choose one kid each before they started off with the first game while I was exempted by Mr. Vigh to complete my job as a photographer.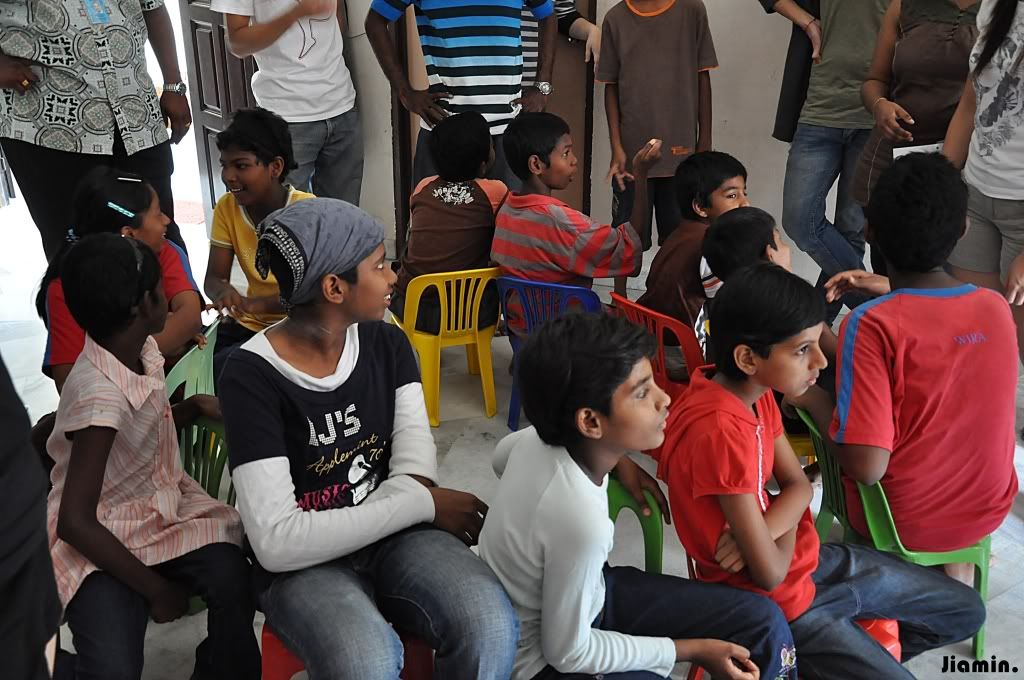 Some misunderstandings occurred before the game started and the adults were supposed to be seated on the baby chairs, thus the two photos above, and I suppose you have already known what they would be told to do once everyone was settled down.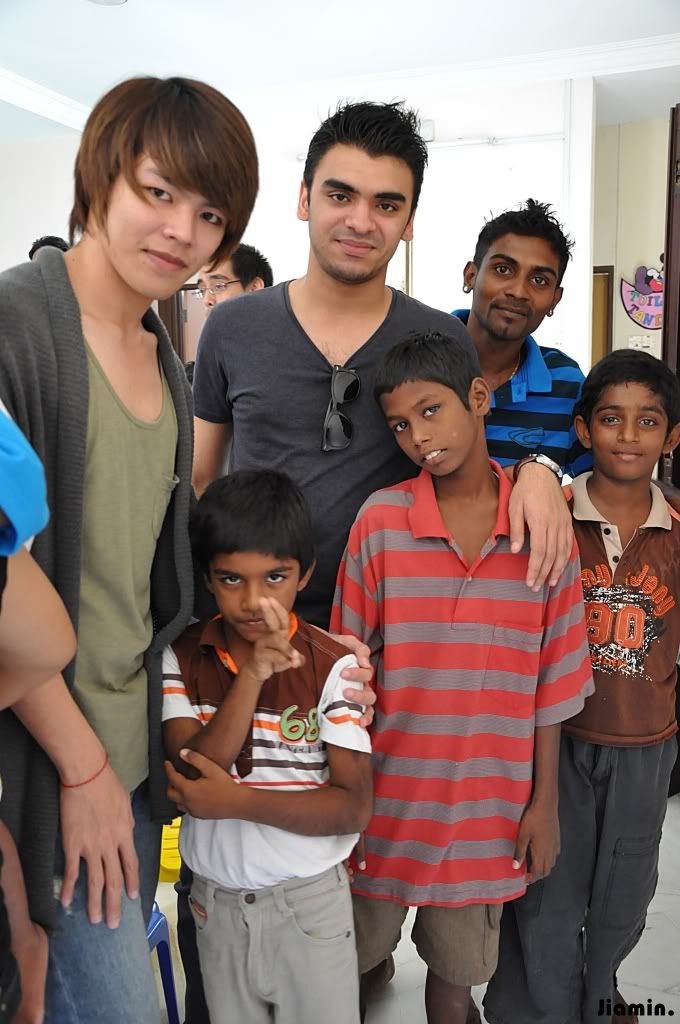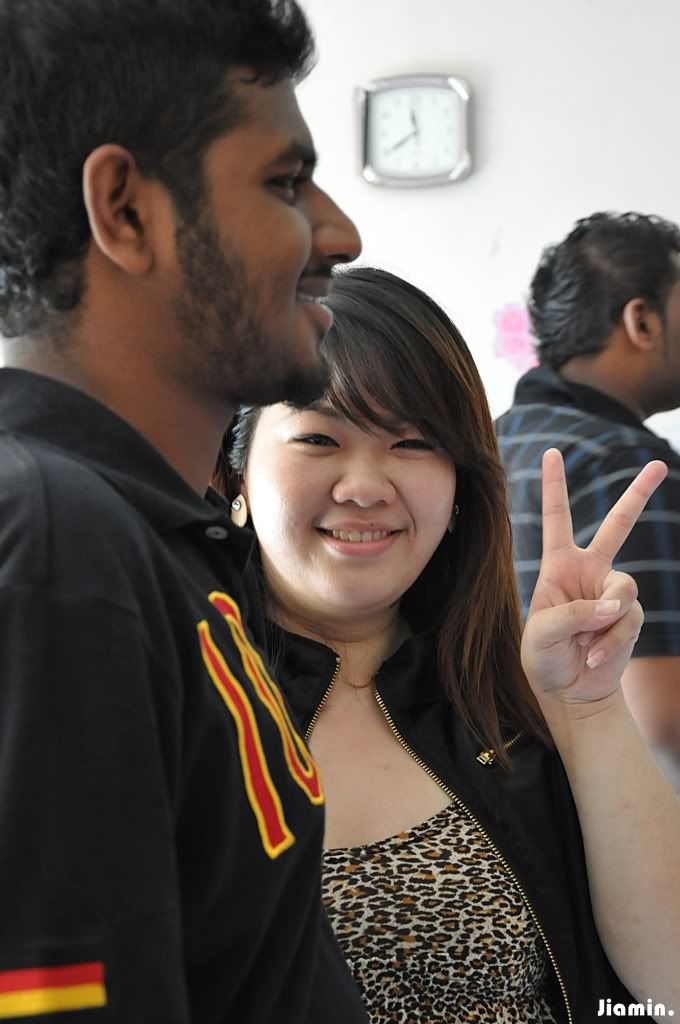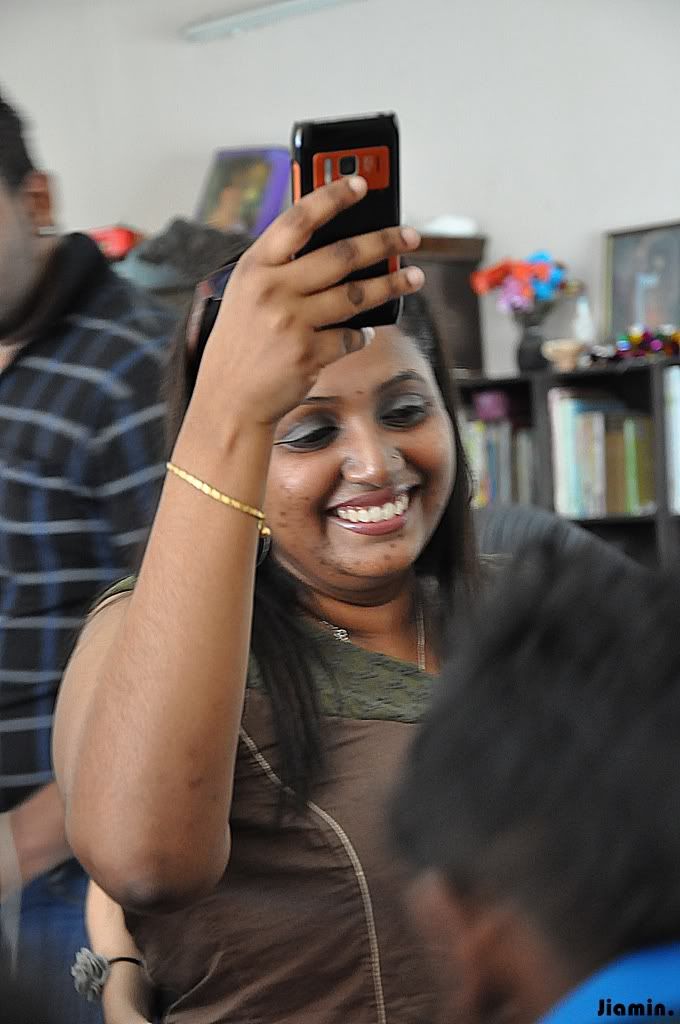 It's the musical chair! To certain adults, it might sound pretty childish as we had been enjoying this game too much since we were young, but it's always an undeniably great game to be played by anyone of all ages at anytime, anywhere. As you can see in the photo above, Ms. Puvanes was holding a mobile phone in the middle of the crowd, simply because some technical issues occurred to the radio and she was forced to remain her pose in between the monkeys. We had a lot of good laughs at this part, truth to be told.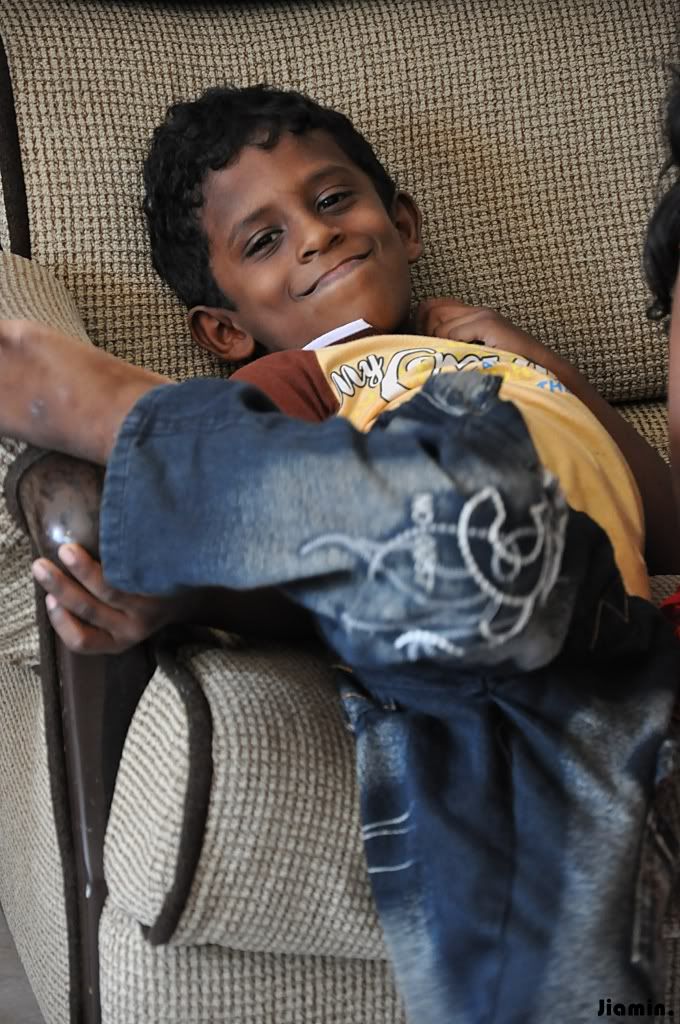 Honestly, I love this photo so much because of his shyness.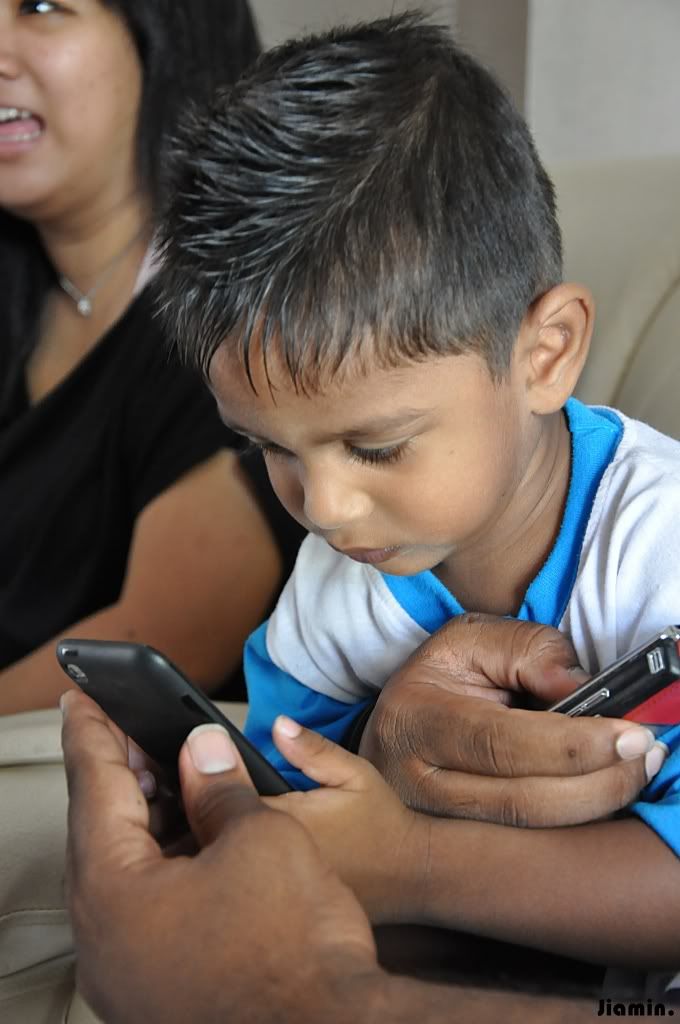 He's the youngest kid among all in the orphanage. Spot his spiky hair that was done by one of the young girls! :D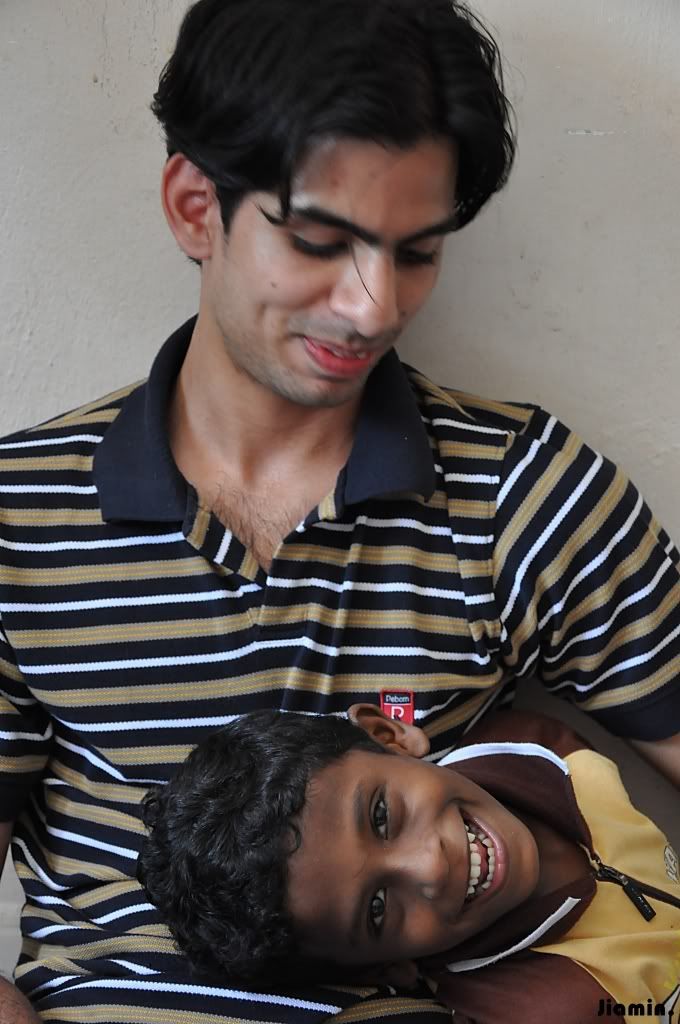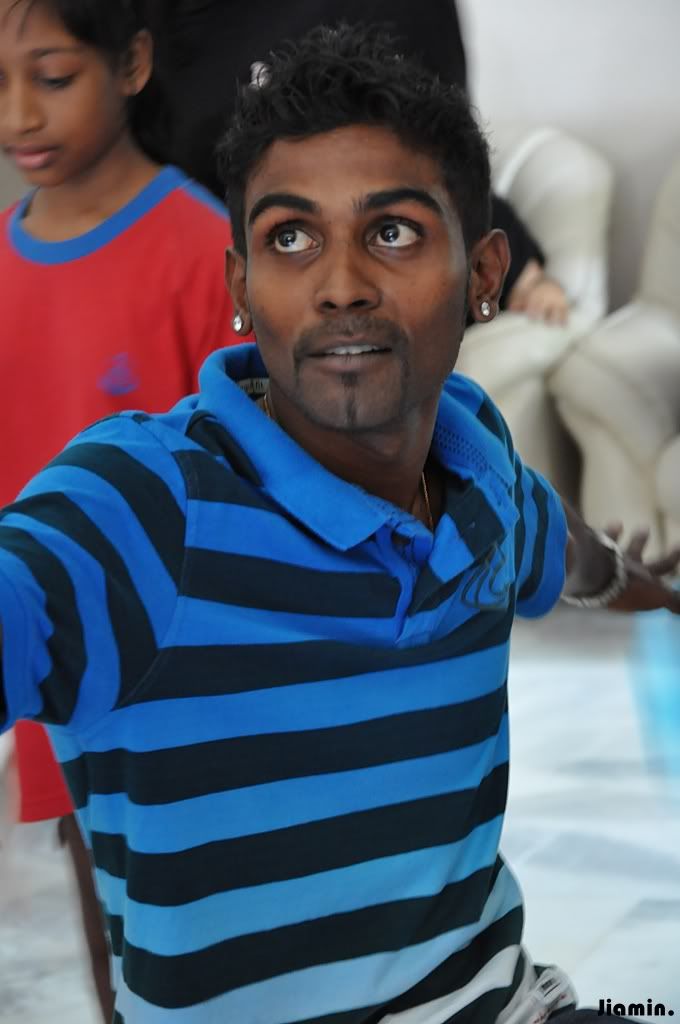 Kumar was definitely one of the naughtiest yet funniest monkeys of the day!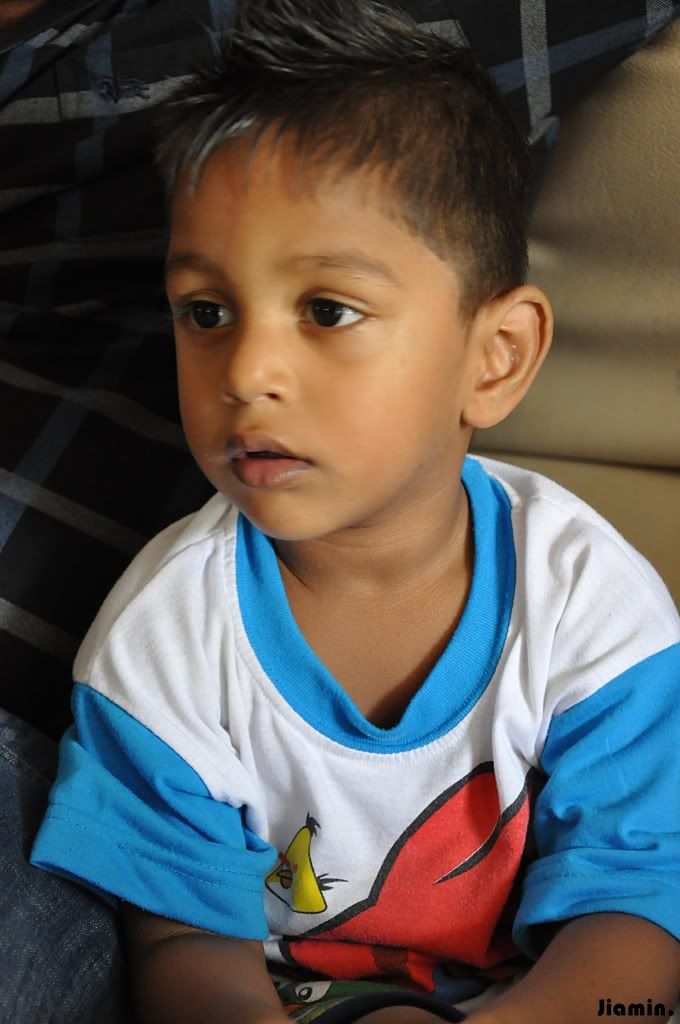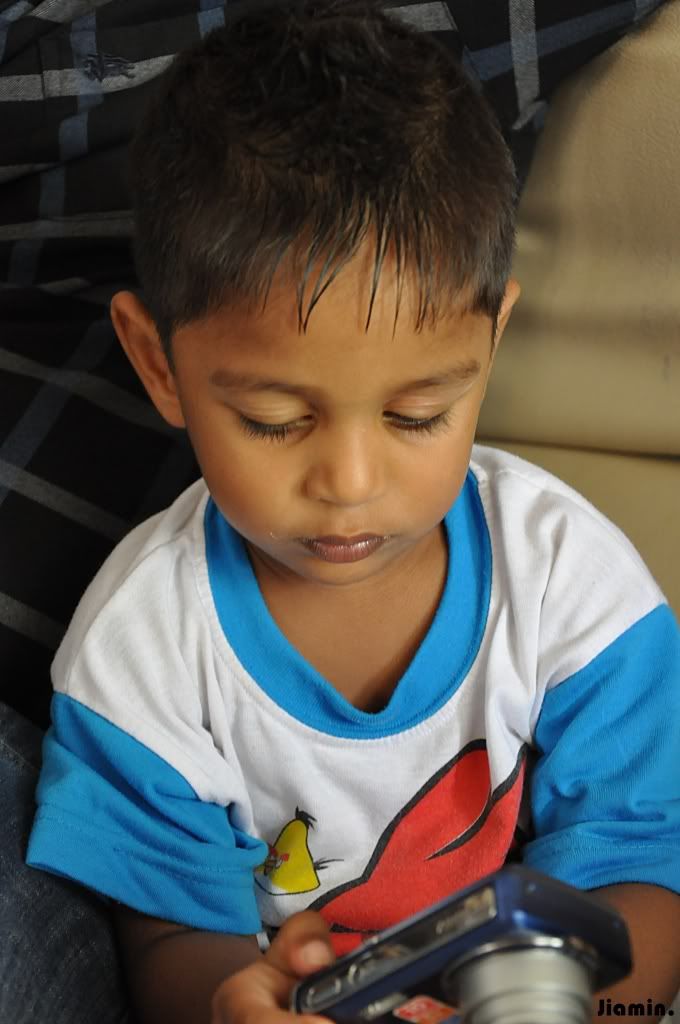 This baby had been playing with whatever gadgets the people around had, and he was definitely one of the most welcomed kids in the orphanage.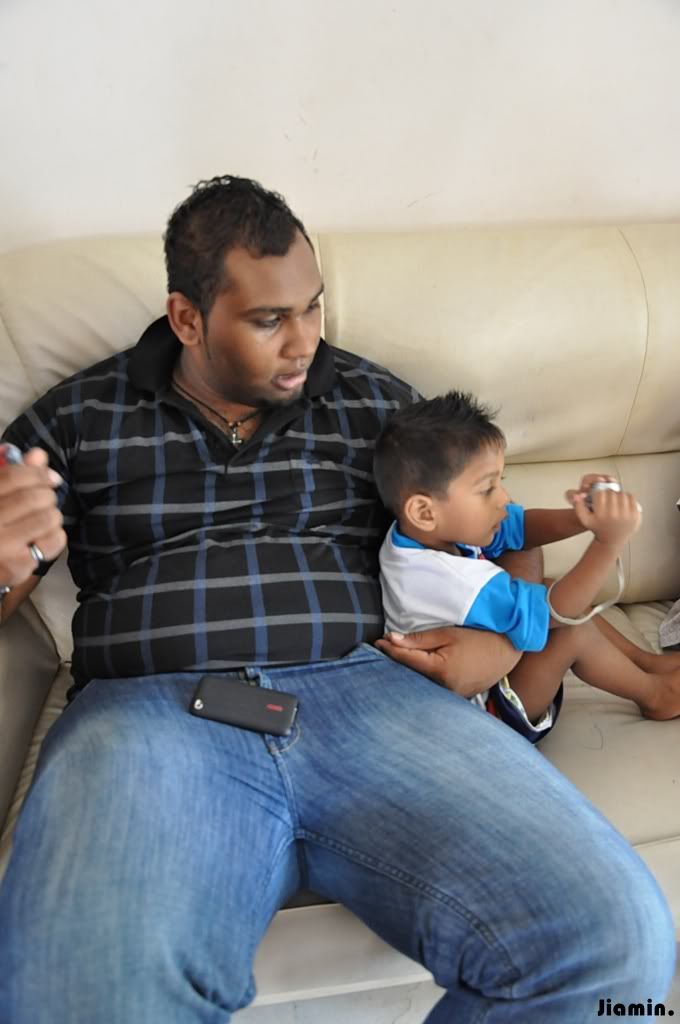 Sara was known as the loveliest daddy on earth to have the baby well taken care of until we left. To be honest, this photo was purposely taken for Kelly, requested by Mr. Nantha, and we had some good laughs about this part too. :P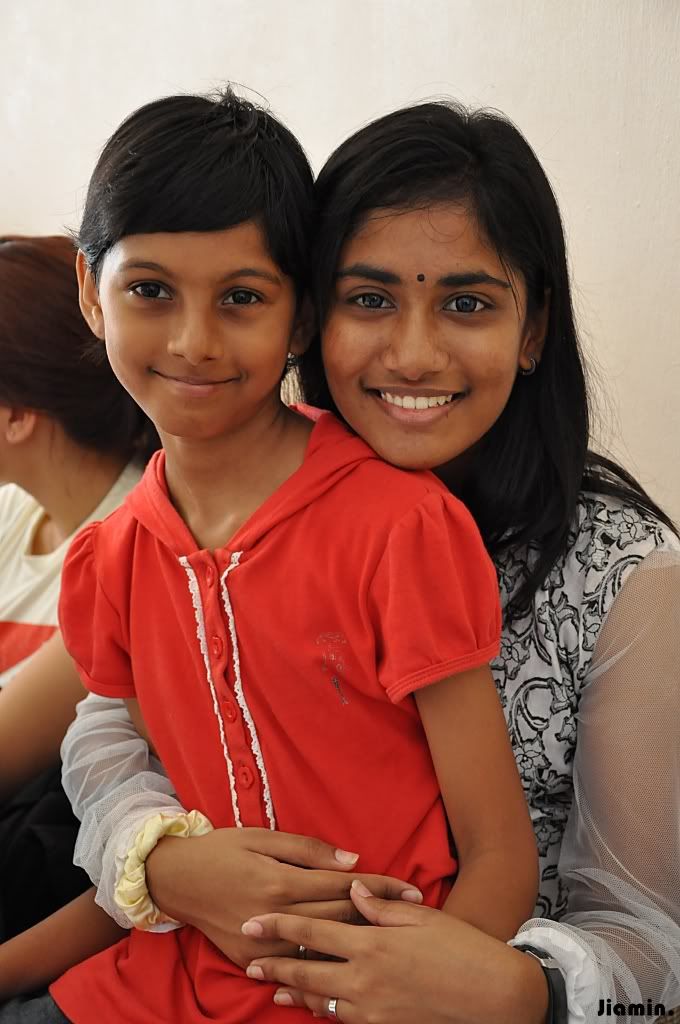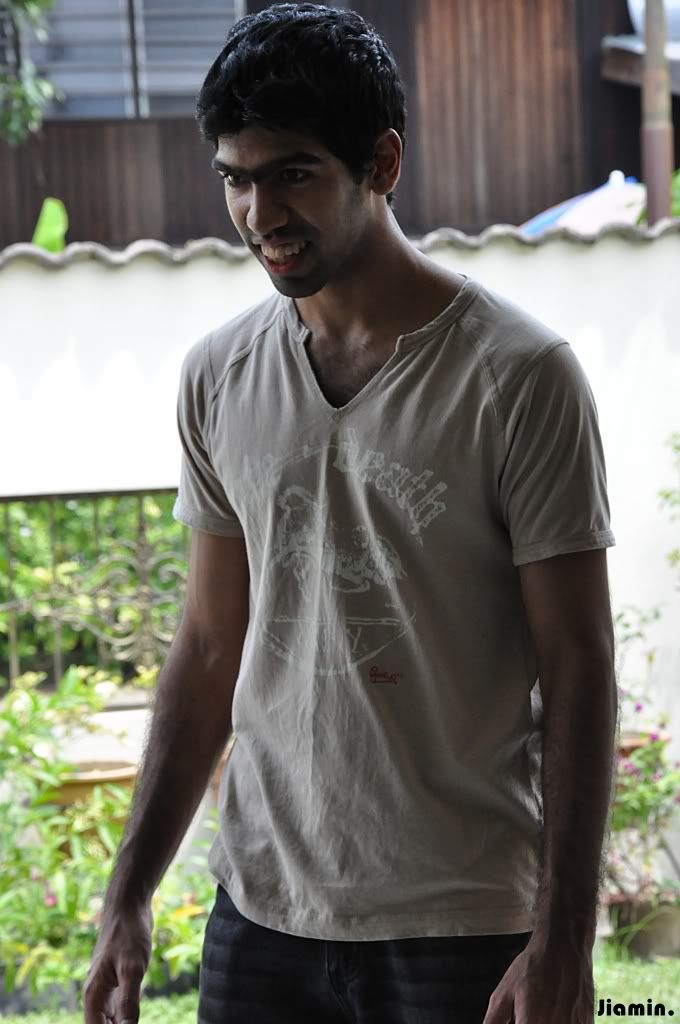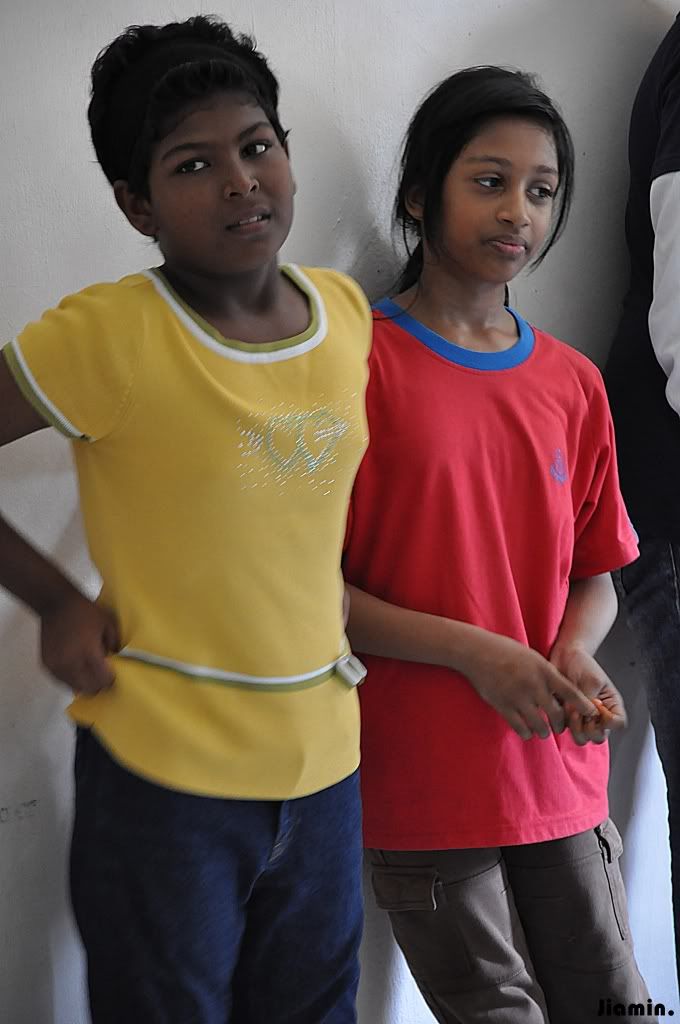 The great, young dancers! :)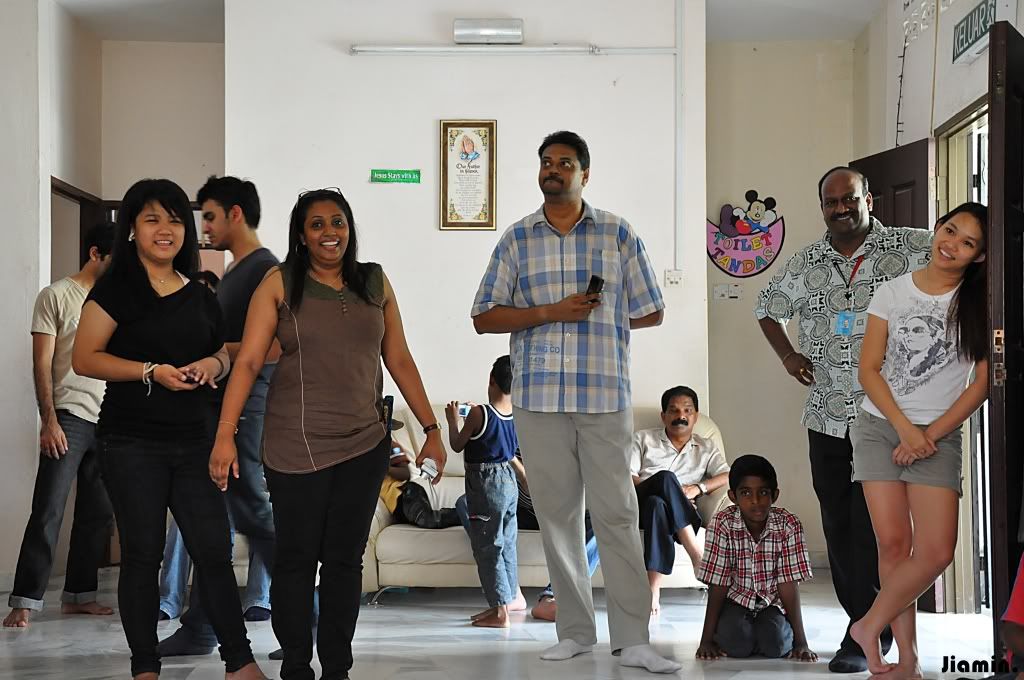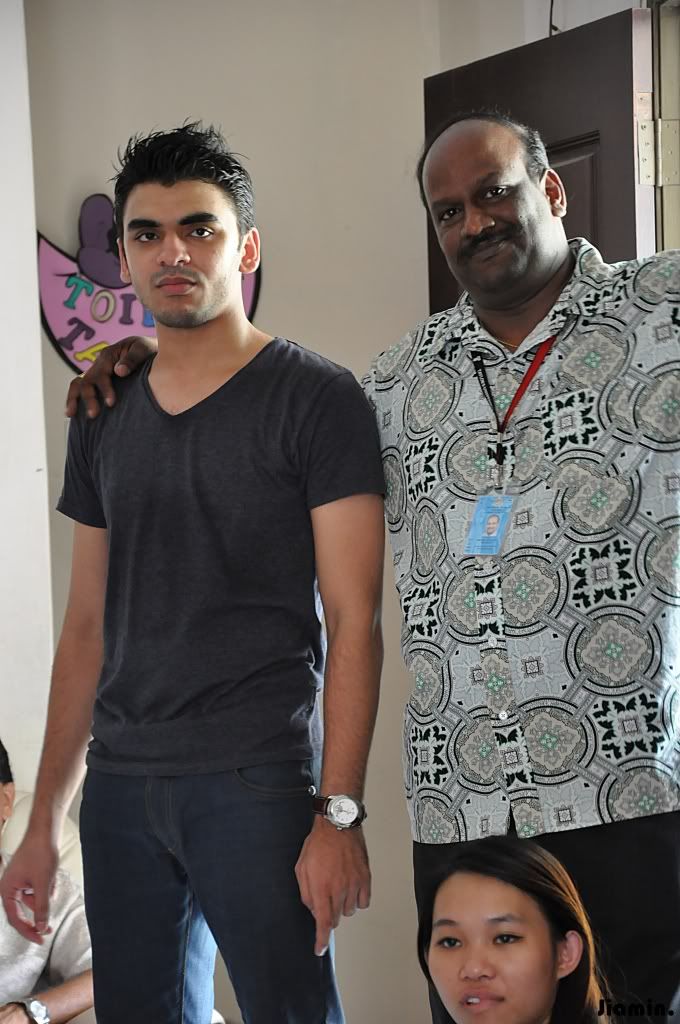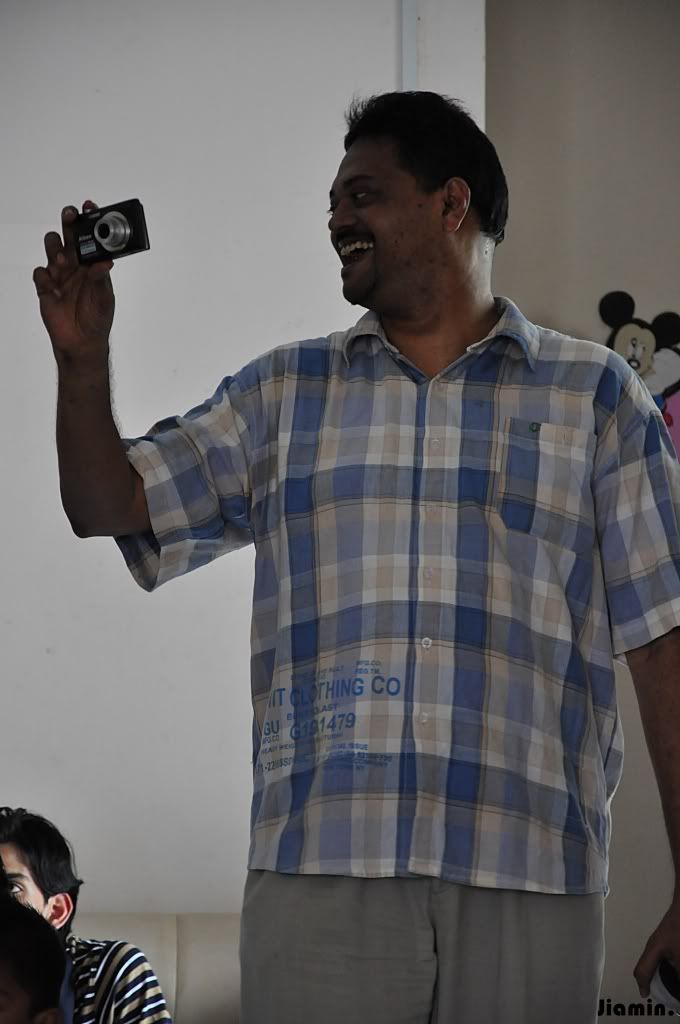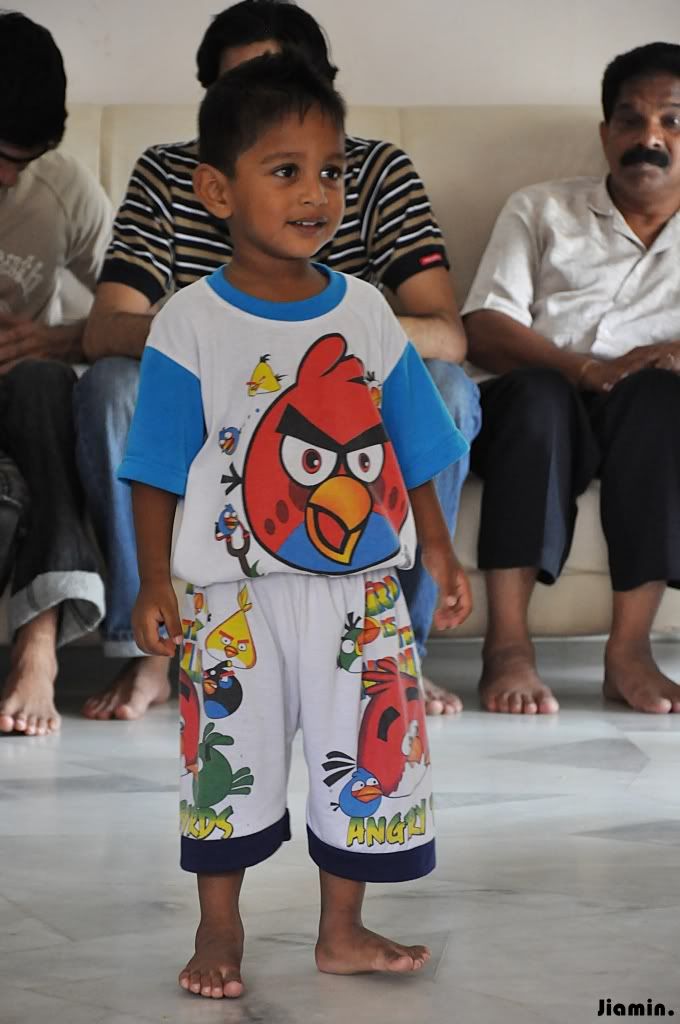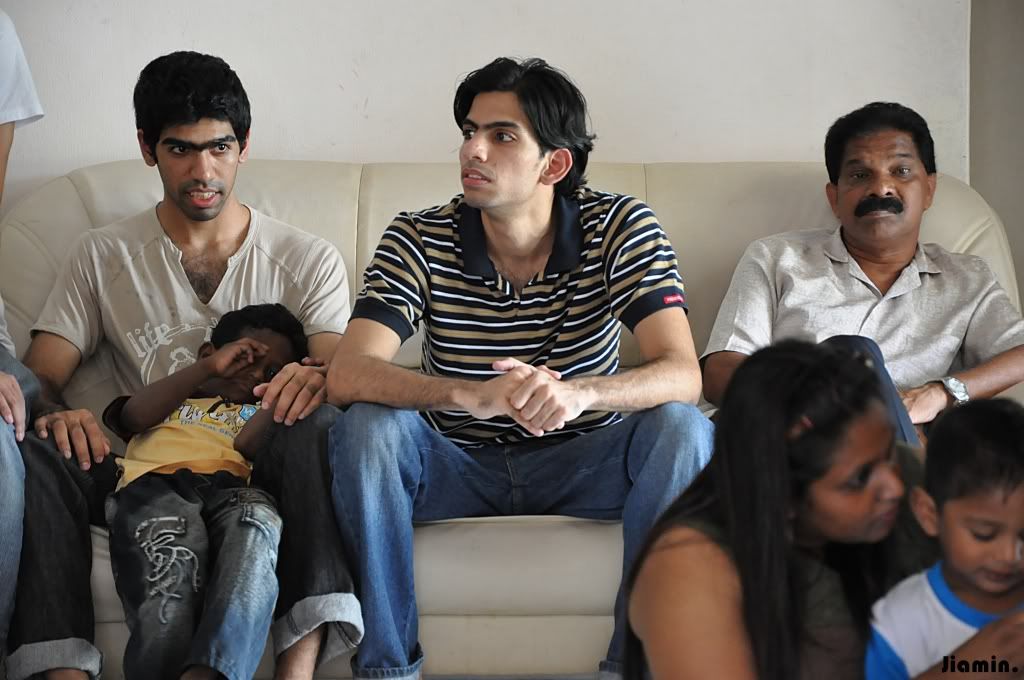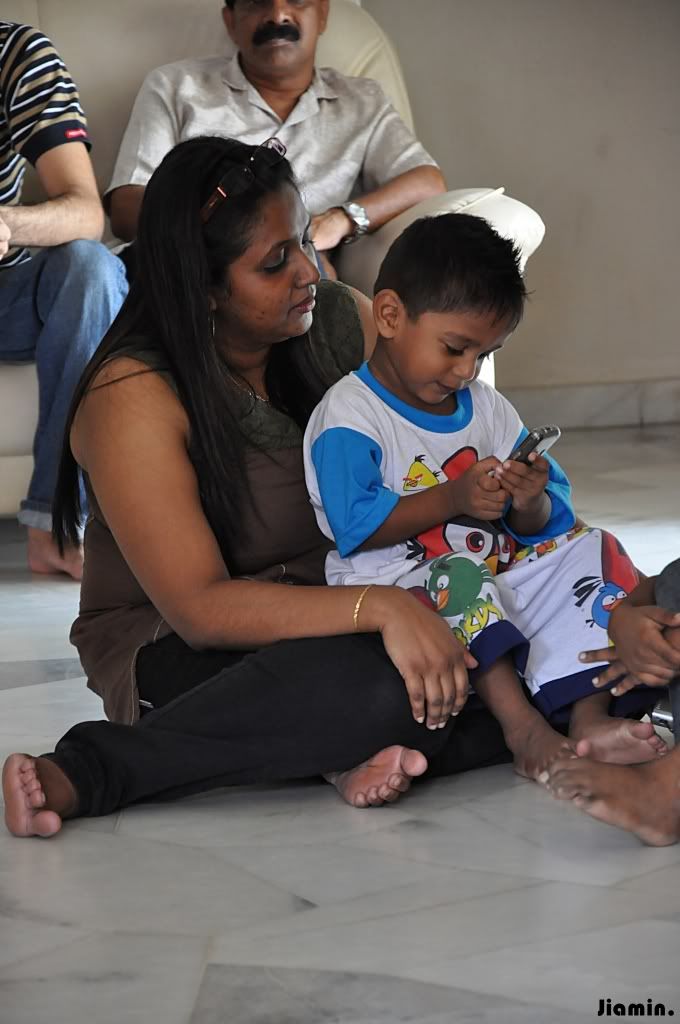 "This baby had been playing with whatever gadgets the people around had." Enough said! :P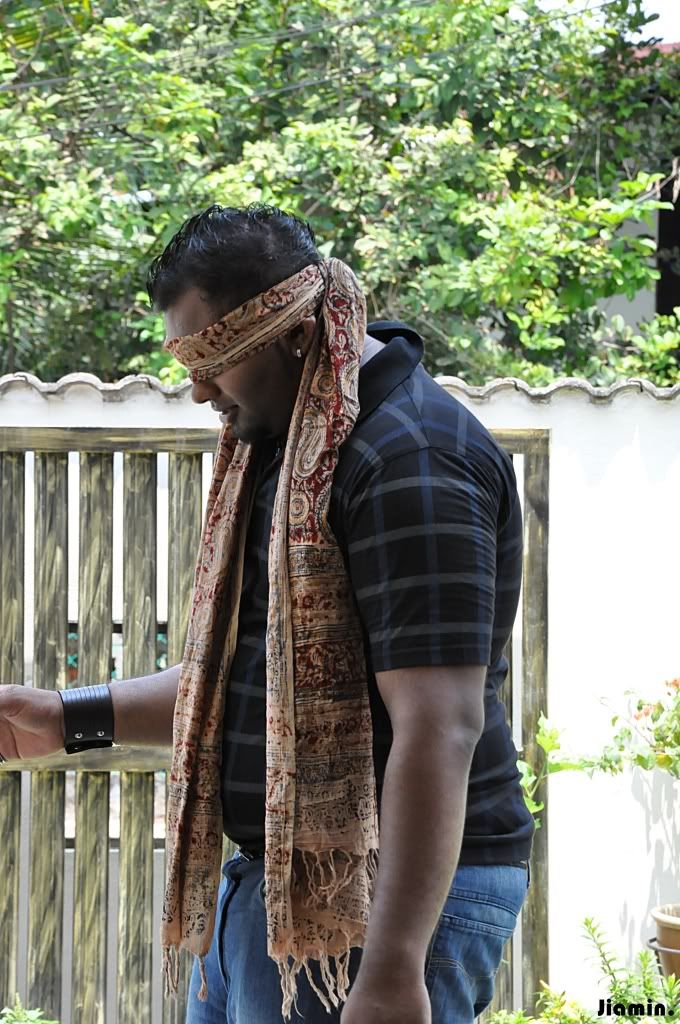 Besides the musical chair and some small activities we had, a catching game was prepared for the kids as well before we went for lunch. Sara was being fooled by most of us including some of the kids and it was one of the funniest parts of all; Mr. Nantha joined the fun too.
The organizers had already ordered foods from the others and everything was almost prepared as soon as we ended our games. Everyone rushed to the corner to grab their foods before they settled down to enjoy their delicious lunches, while some of us were still busy with our respective jobs.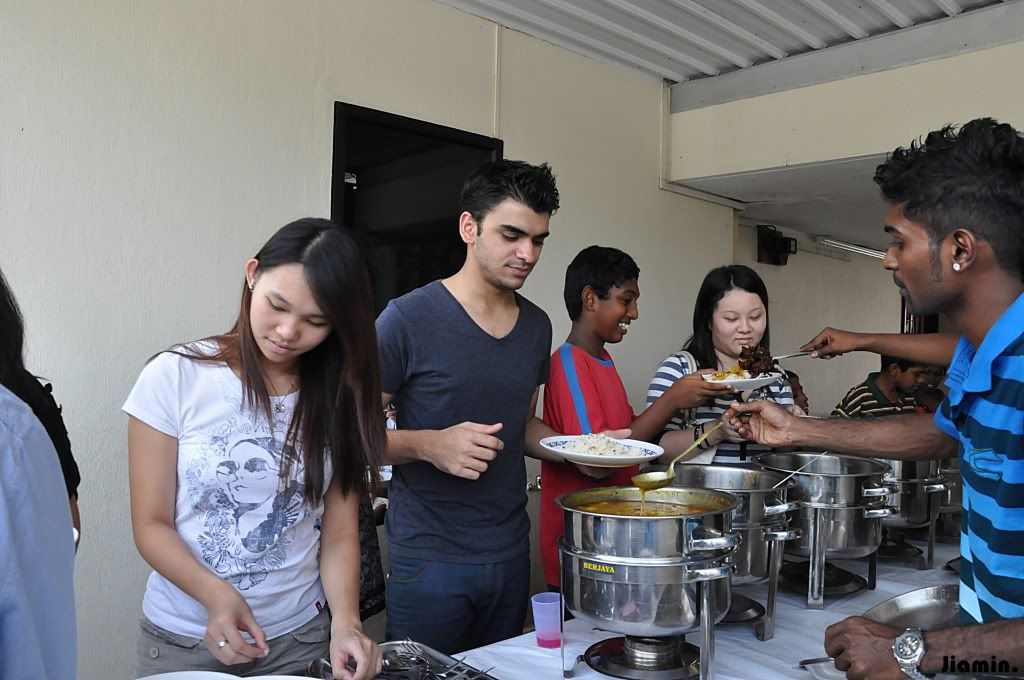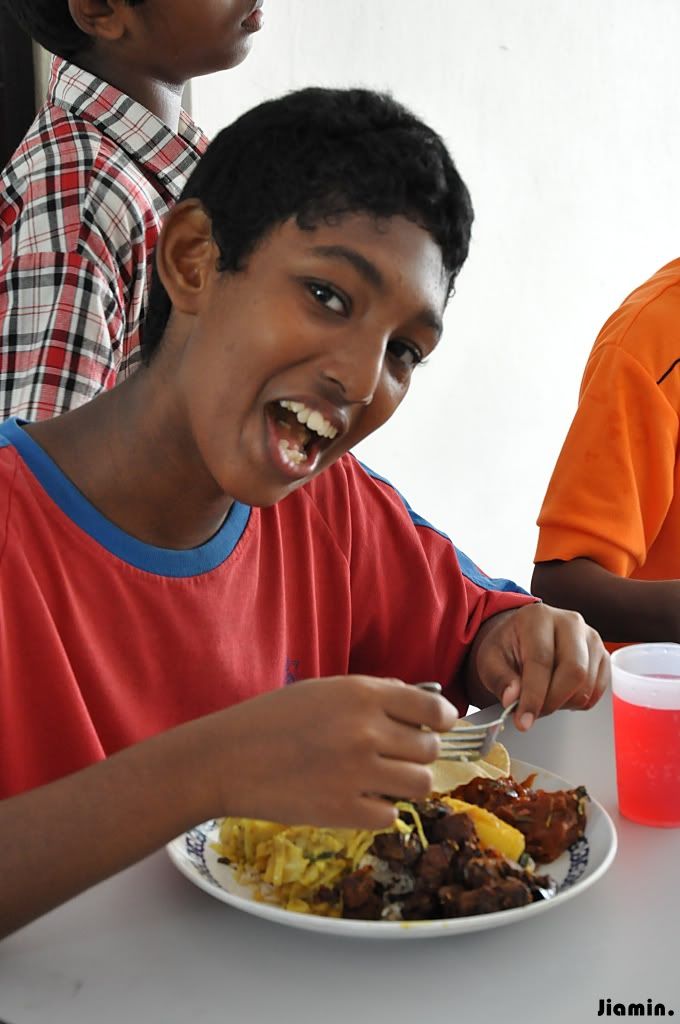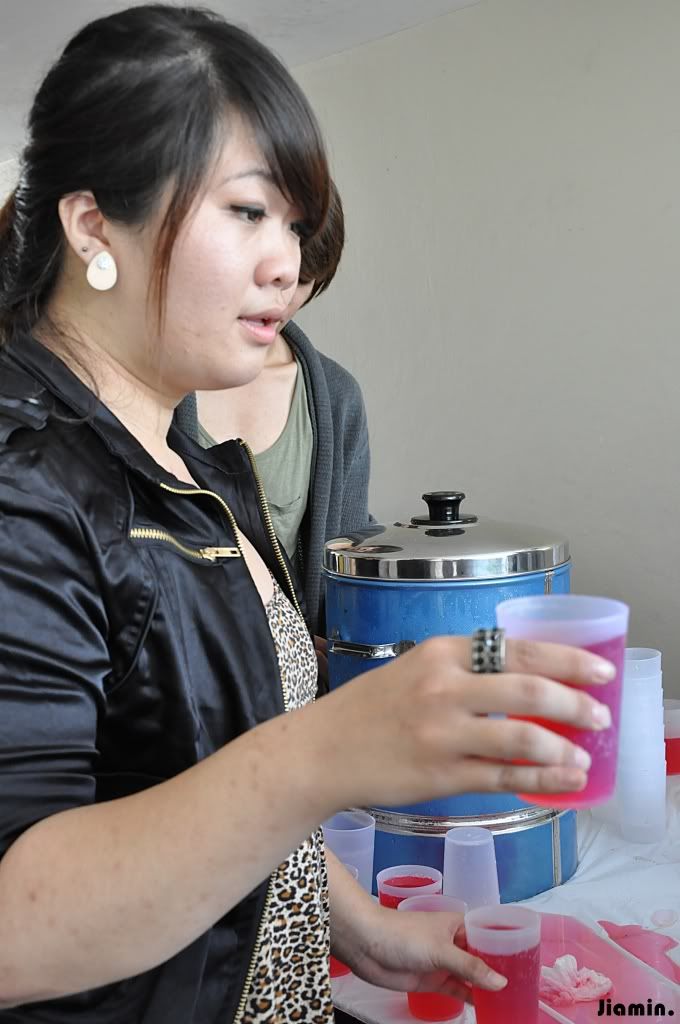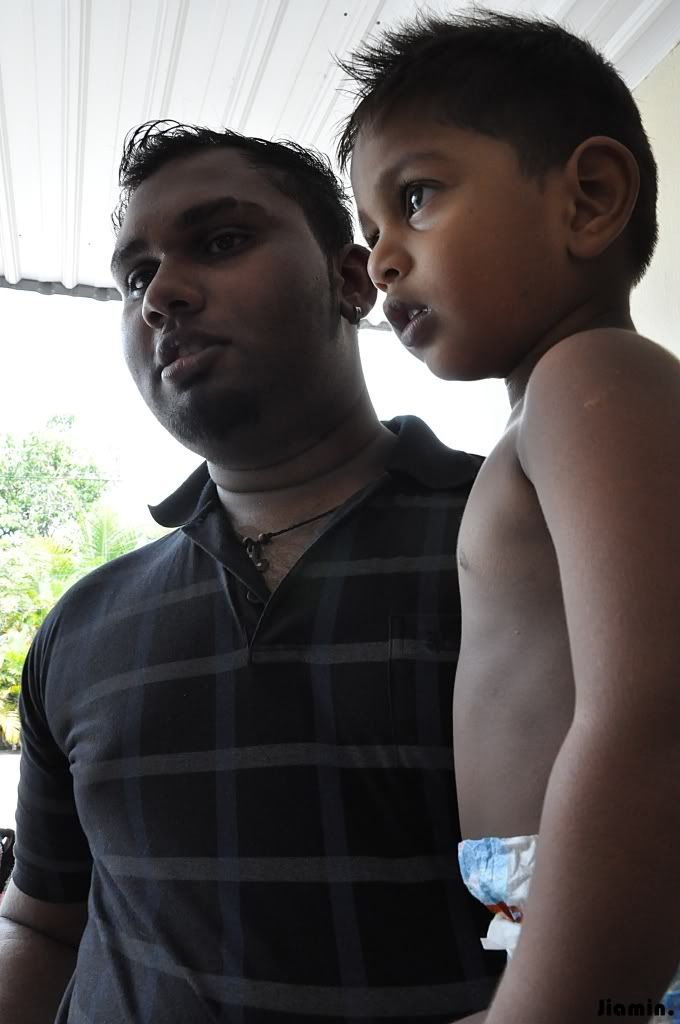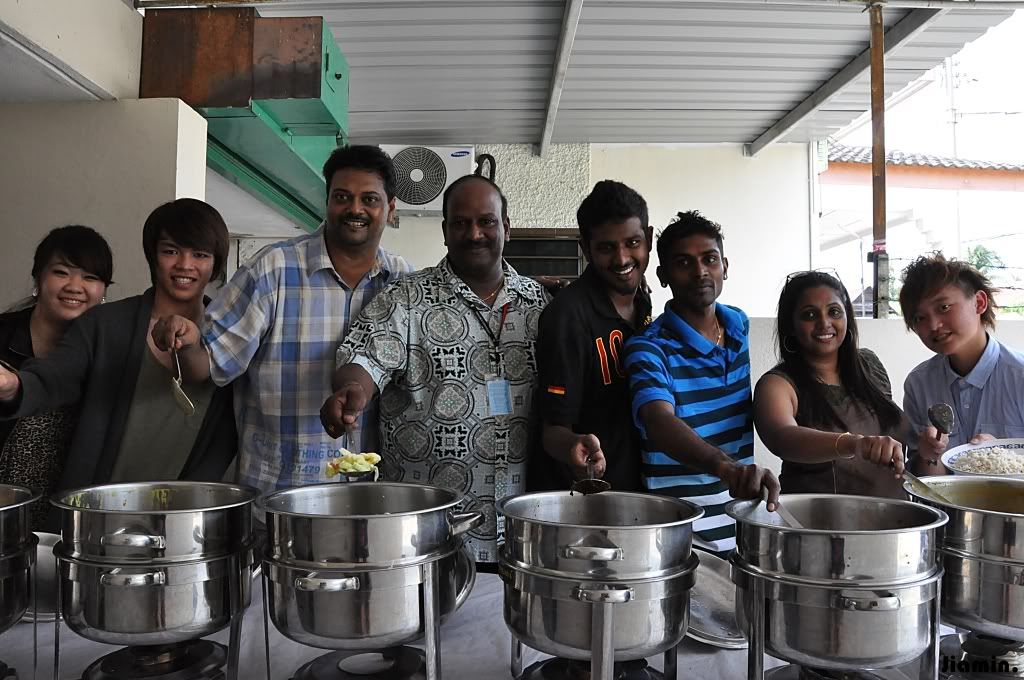 The credits for helping out on giving out foods and drink to everyone go to (from left to right) Shannie, Robert, Mr. Vigh, Mr. Nantha, Theeban, Kumar, Ms. Puvanes, and Michelle. ;)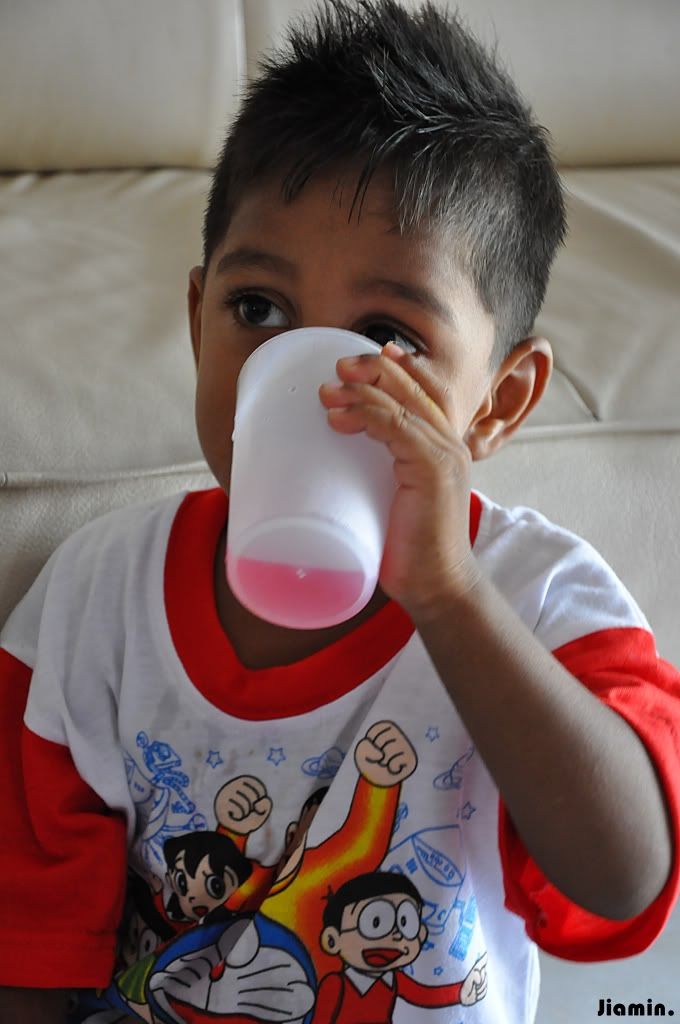 He was brought to change his clothes because he accidentally spilled his drink, but he spilled again after this, all over the floor with people stepping on it and ended up it was all over the living room. D: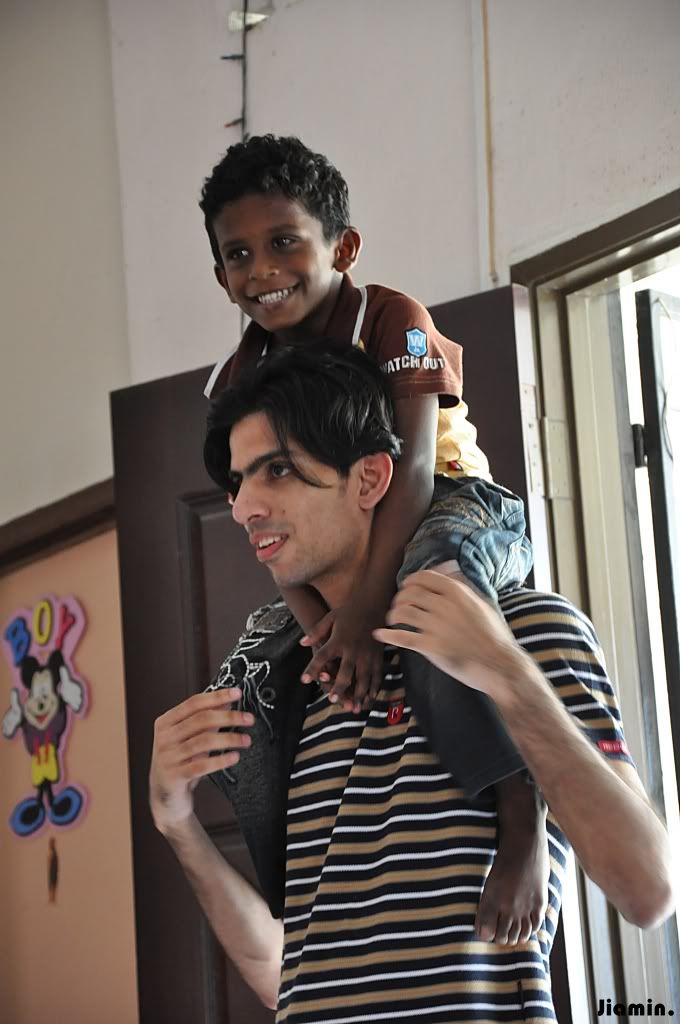 We finished our foods, played some mini games in separate gangs, and had some group photos taken before we left the place.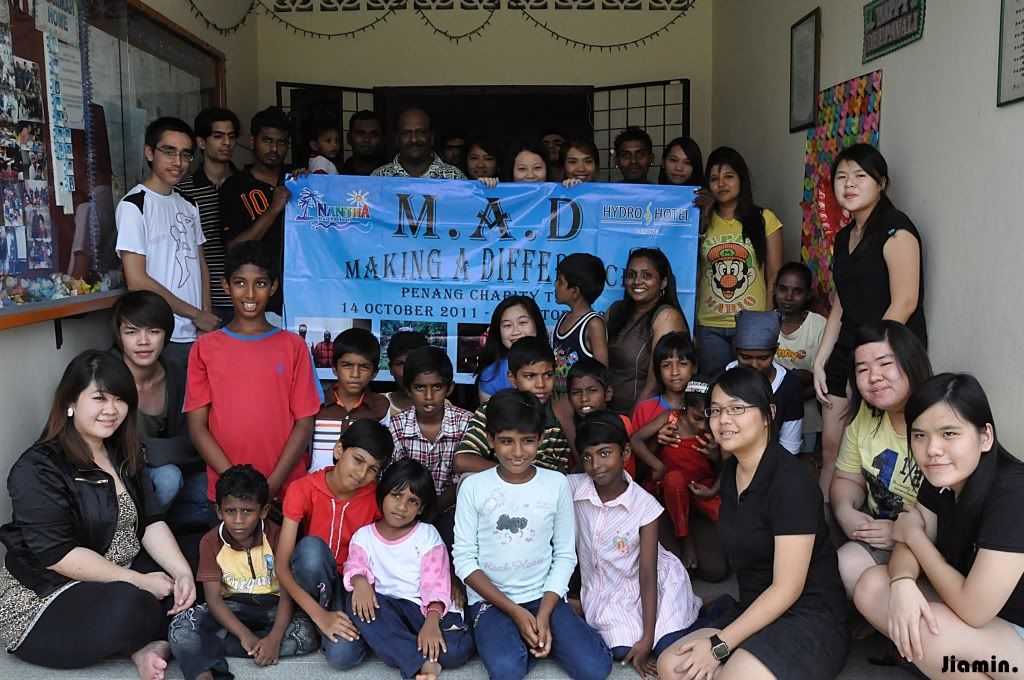 An incomplete group photo without all the photographers. :(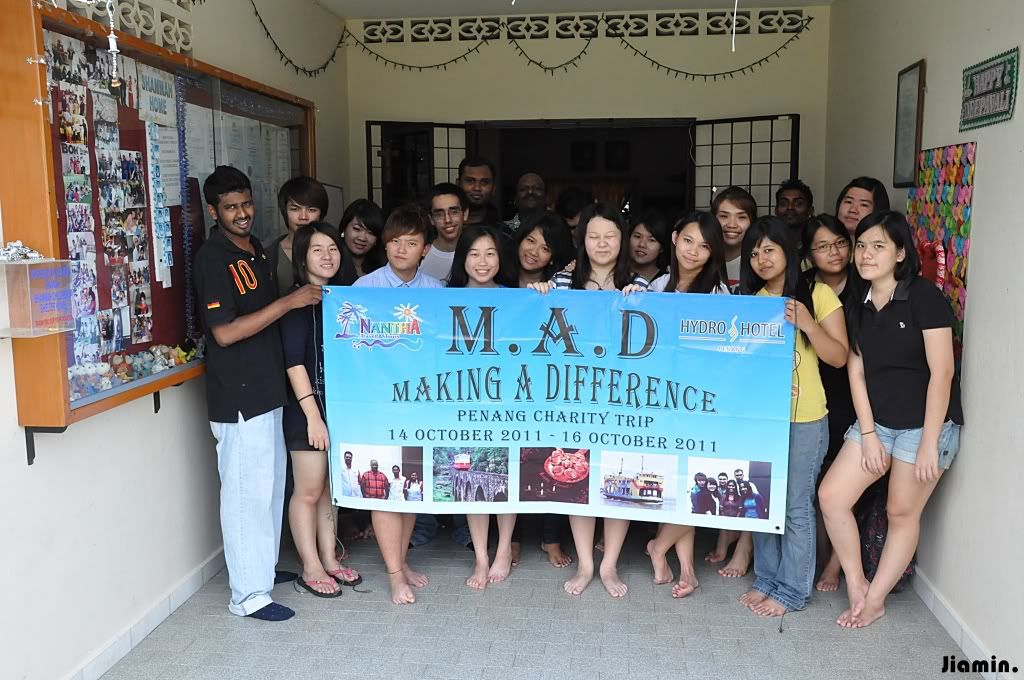 Mr. Nantha and all of his tourism students only.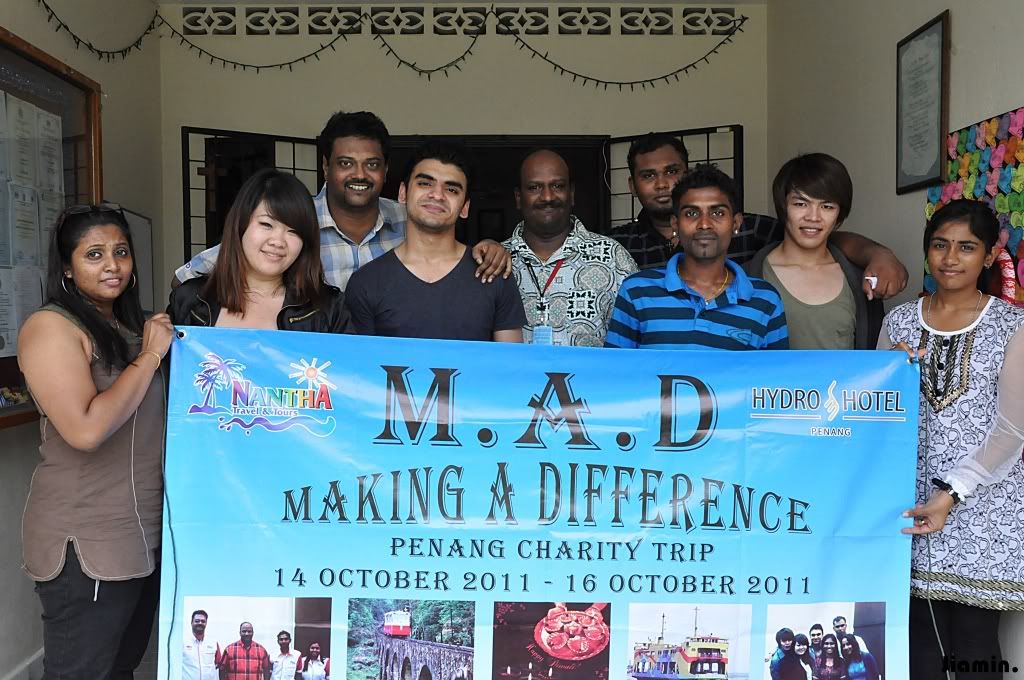 Mr. Nantha, his permanent staffs and interns only.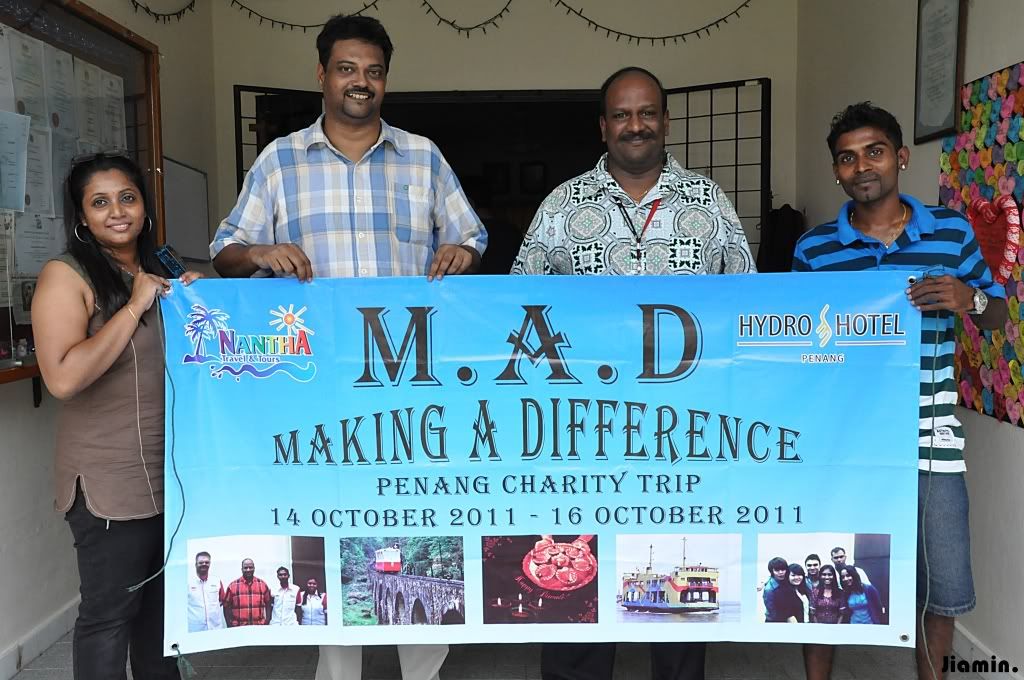 Mr. Nantha and his permanent staffs only.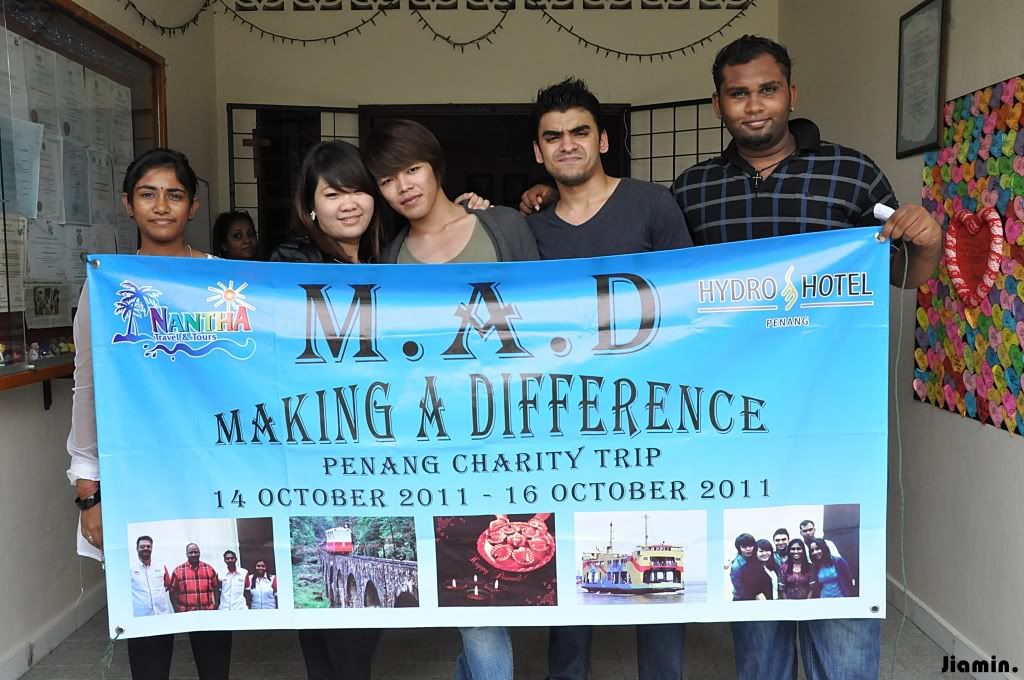 Mr. Nantha's recent interns only.
Mr. Nantha and both of his recent and previous interns from Taylor's University only.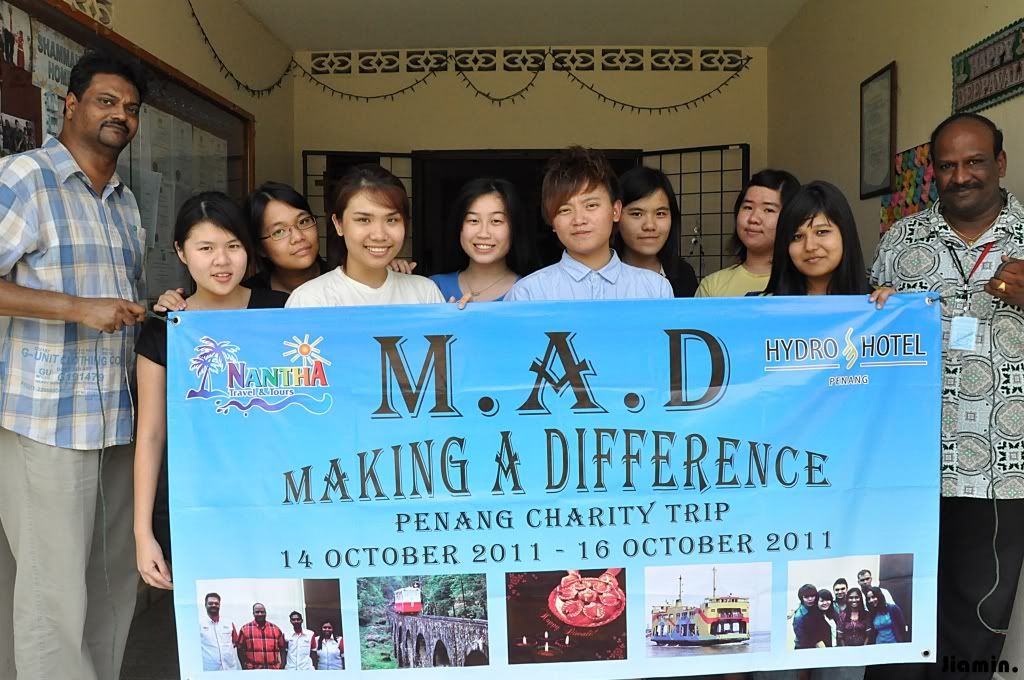 Mr. Nantha, his possibly future interns, and Mr. Vigh only.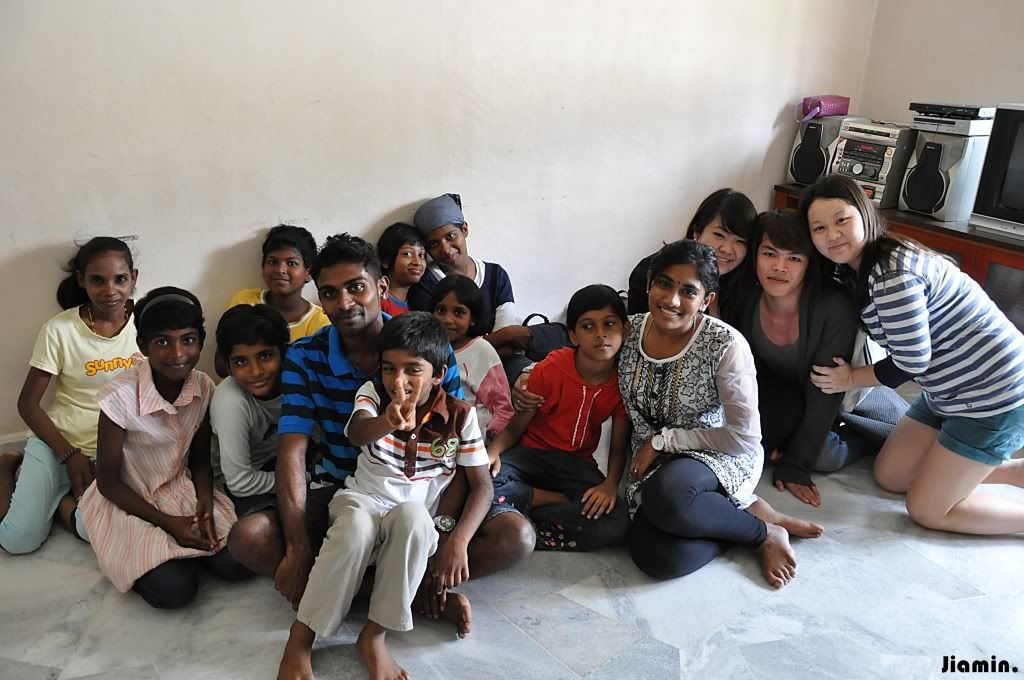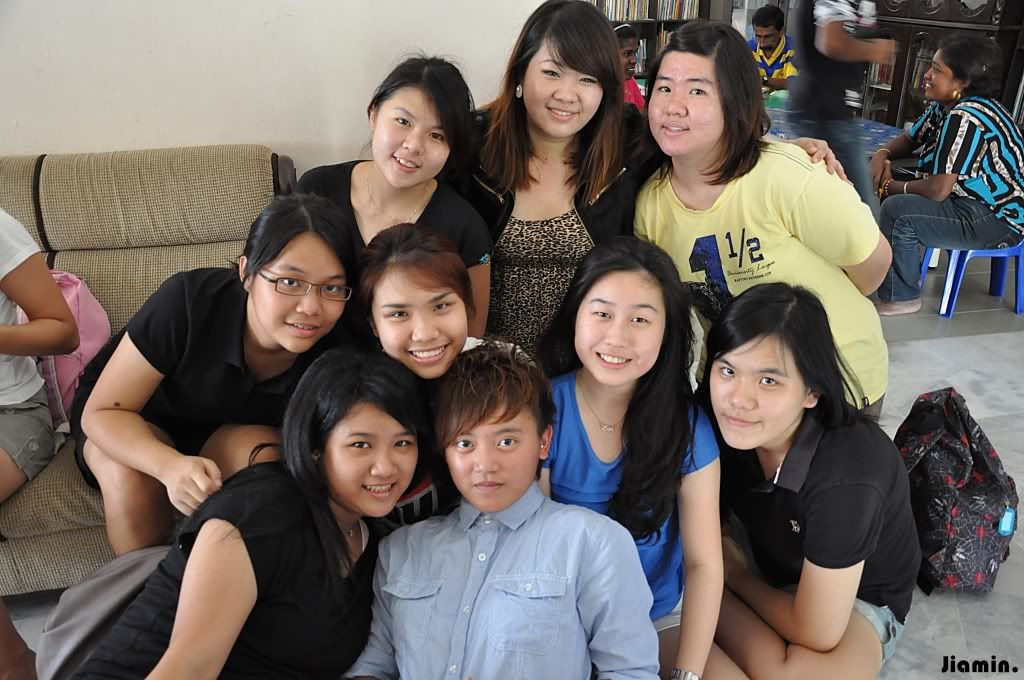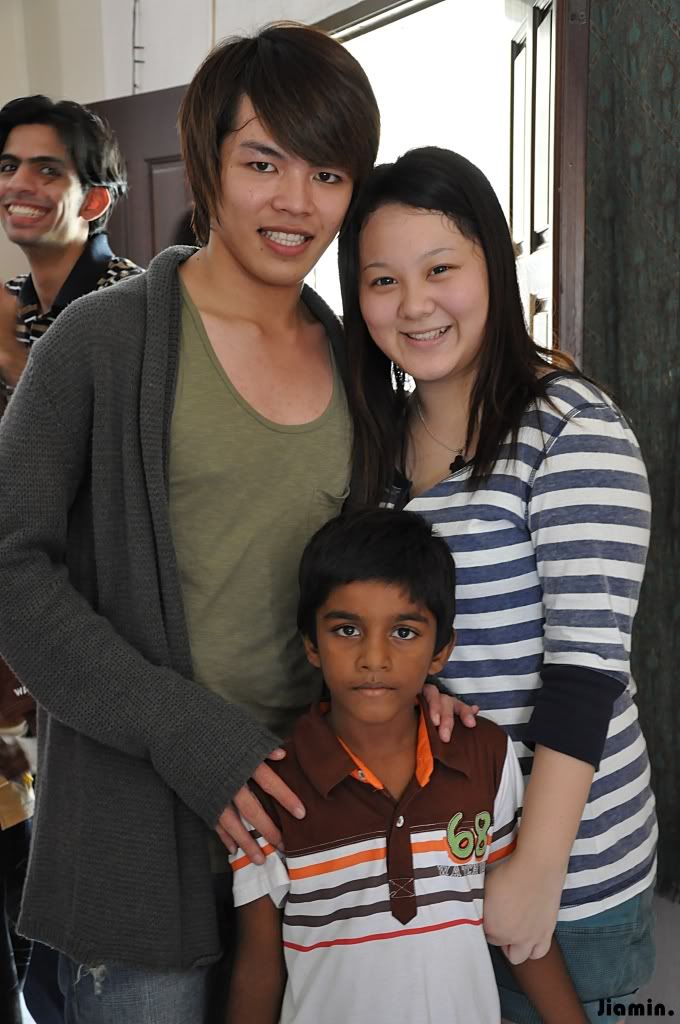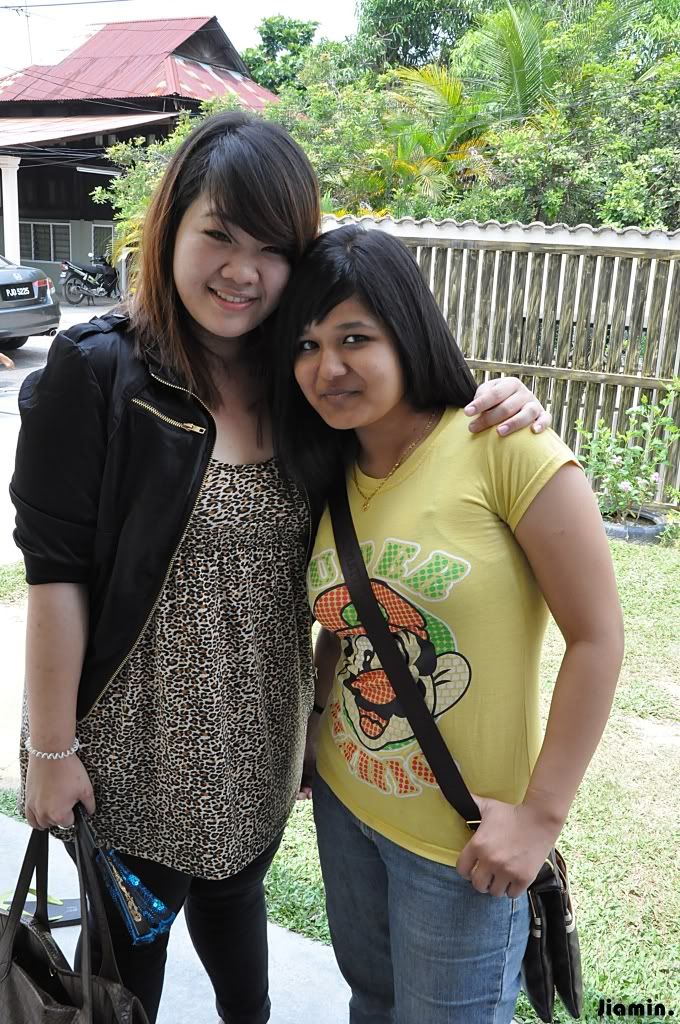 Our visitation ended just like that; despite the scorching hot weather in the afternoon and most of us were sweating in the house, we still enjoyed a lot with the kids with hopes that we had really brought them a lot of joys on that day itself. To be honest, I was and I am still pretty much clueless about why the kids were abandoned, with probably some unseen stories that we would never be told, but from the bottom of my heart, I truly hope that they would live their lives as happily as they wish, and hopefully they would give the other unfortunates some helping hands as well in the near future. All the best! :D
Stay tuned for the ending of the trip!
x.