Good afternoon! There are three more days to go until we finally enter on the New Year; eight more days to go until the Badman and I enter on our fifth year of being together, which it is going to be our fourth anniversary since the 6th of January, 2008; eighty-four days to go until my 20th birthday; and about half a year more to go until the entire DT37 graduates from French Diploma in Tourism Management, Taylor's University. Time flies; that could never be anymore truer, and I'm ending my life with age starting with a one to starting another new phase of life real soon.
To continue my trip to Penang, as you go through all the photos in this post, you might realize that those photos taken were slightly different than those that I have posted previously, and most of them were blurred, simply because the monkeys took my camera while I was fast asleep to take photos around on the bus on our journey back to KL Sentral in the afternoon after the
visitation
.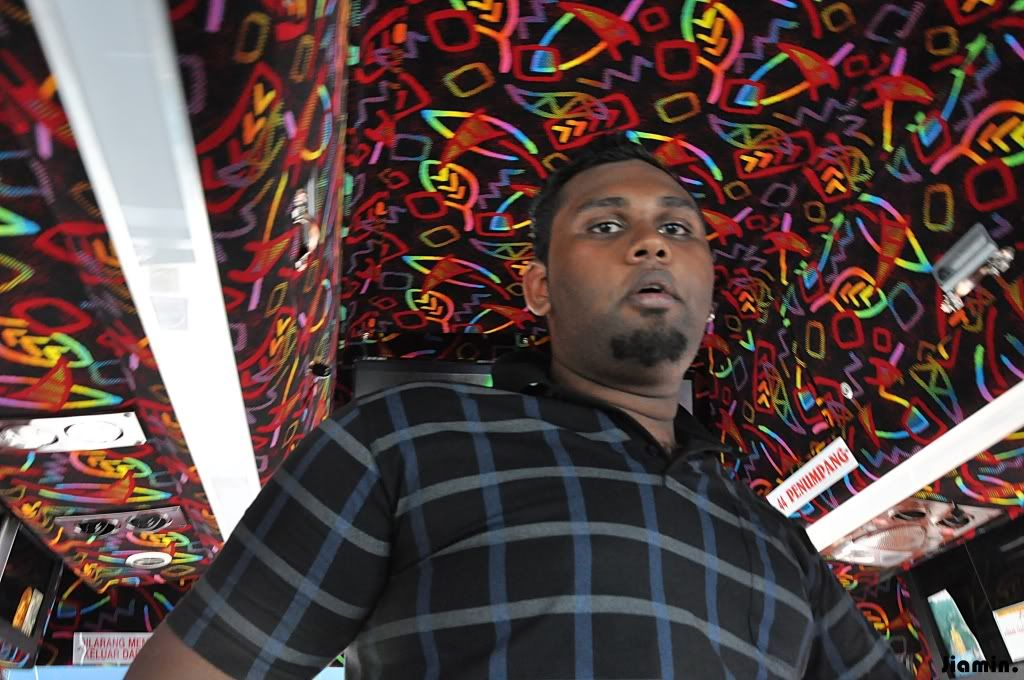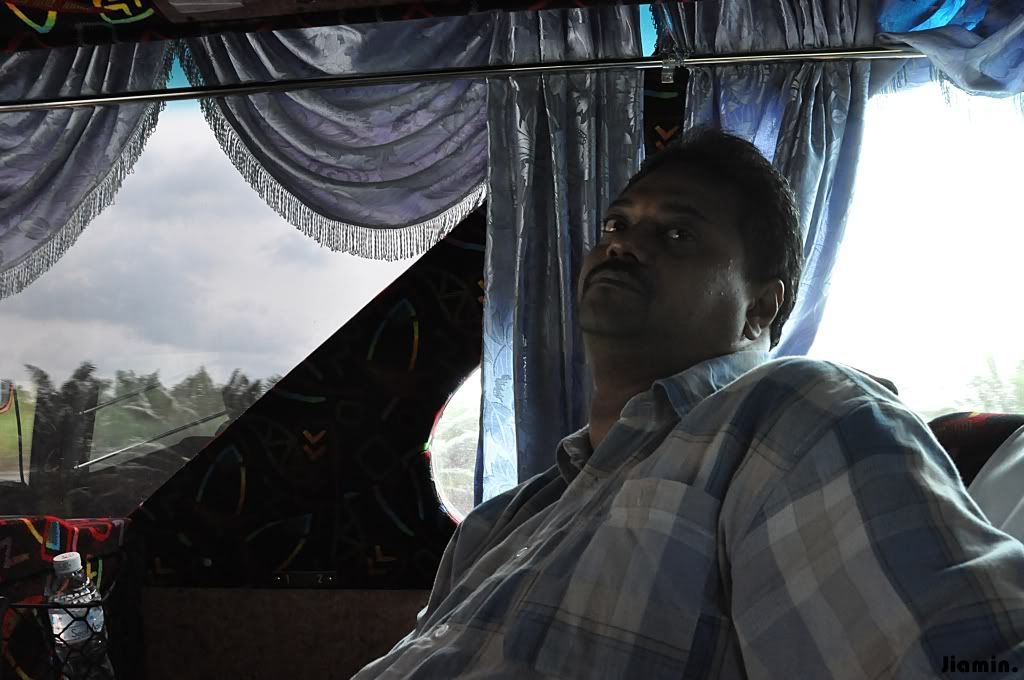 There were some meme-ish photos of Sara and Mr. Vigh.
Bossy photos of Ms. Puvanes in her scarf and Mr. Nantha that was as if he took this on his own. :P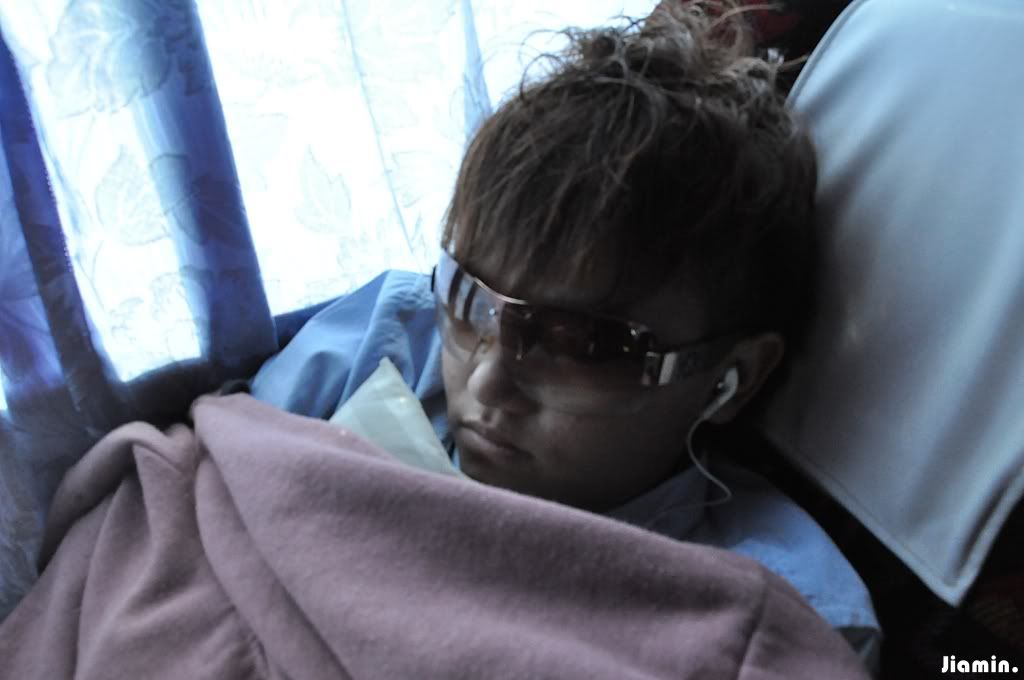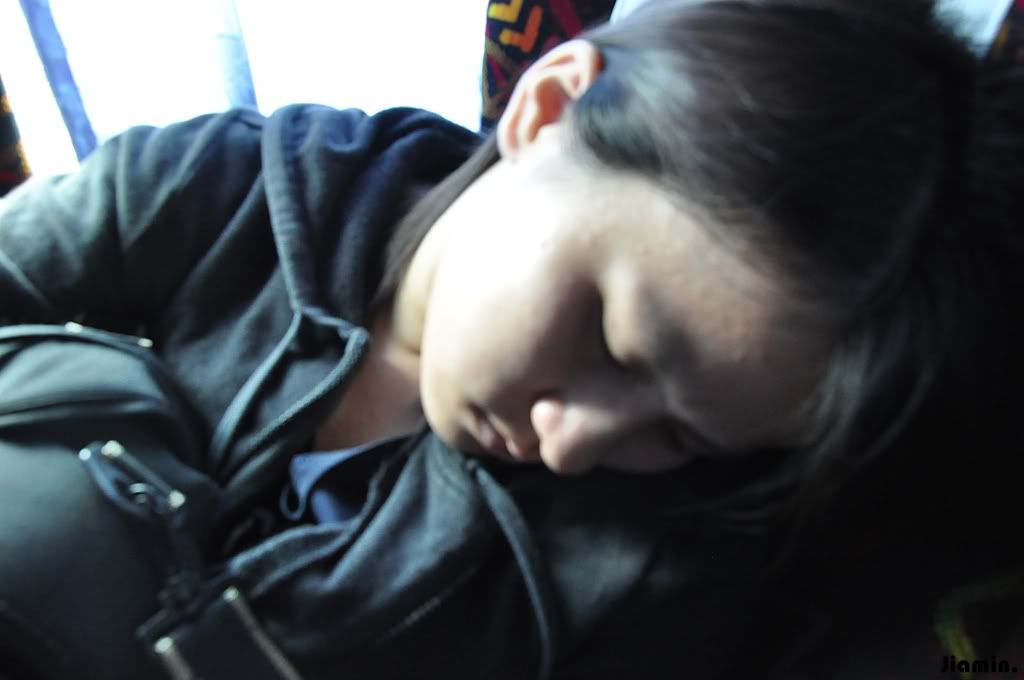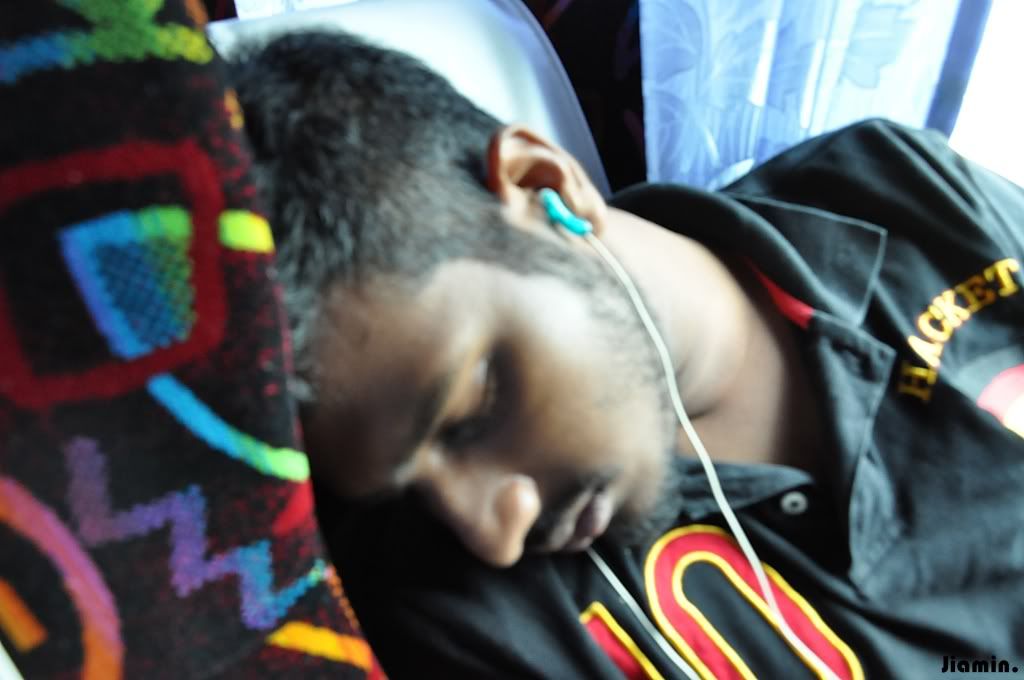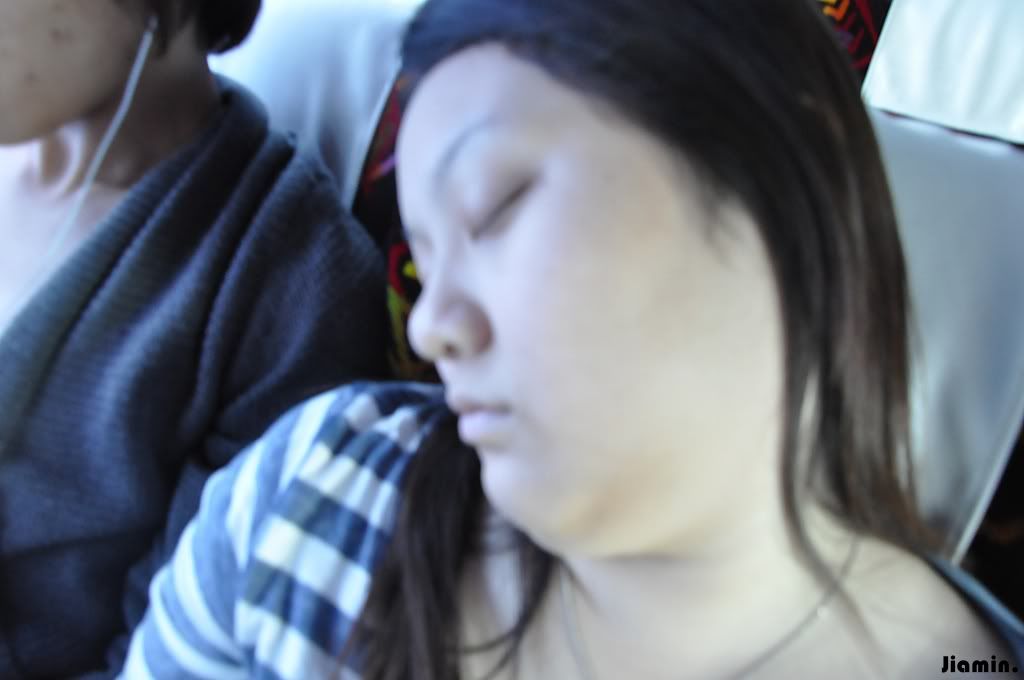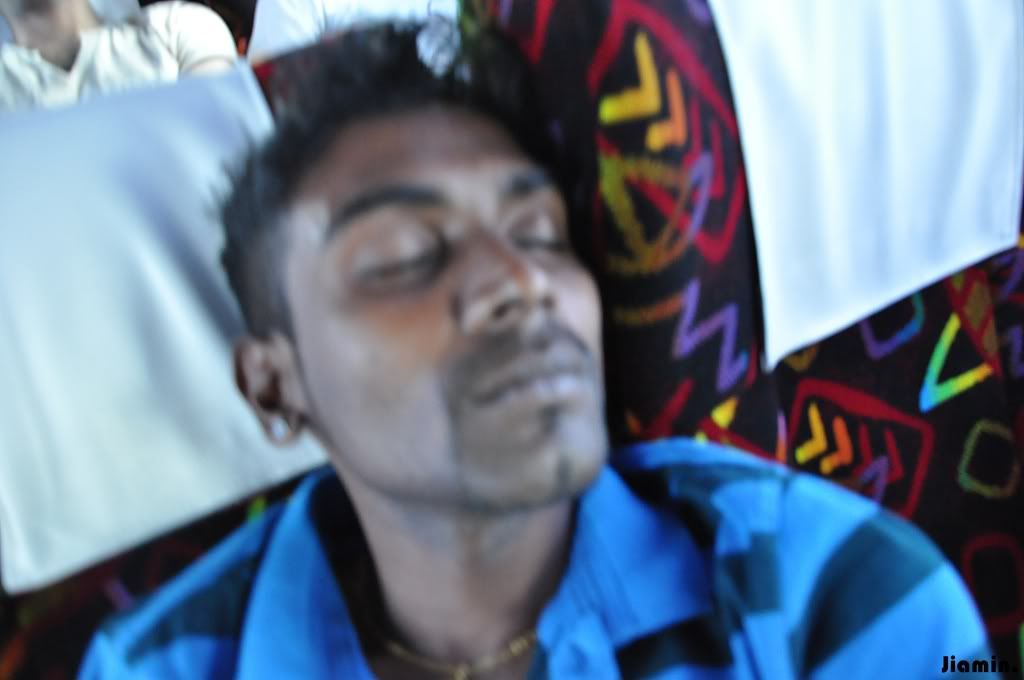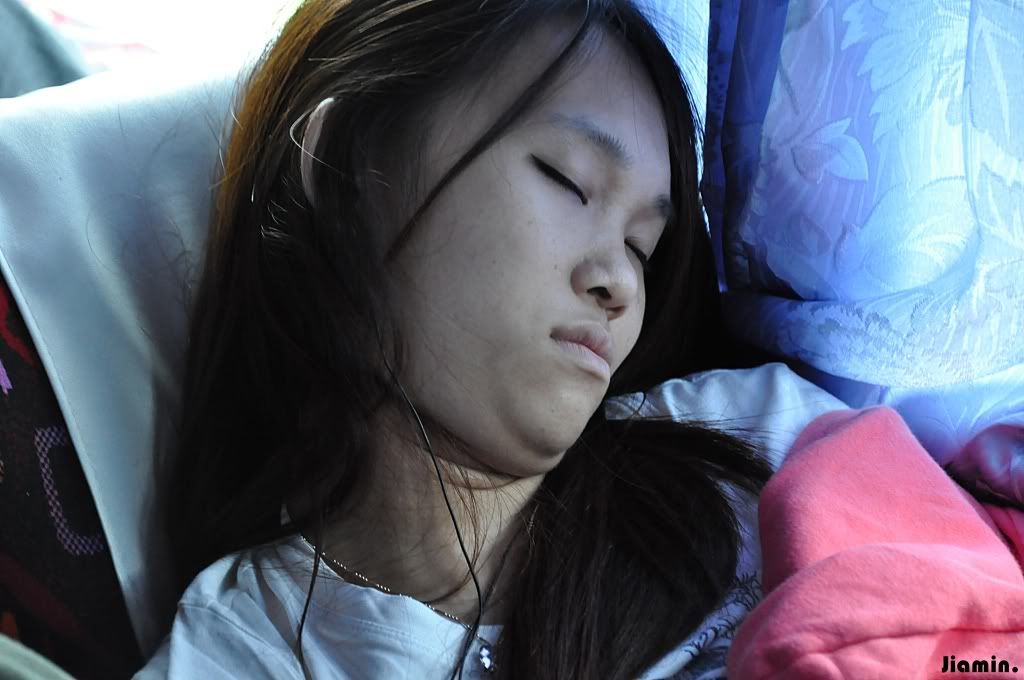 Sleeping photos seemed to be something that must be taken on every trip, I guess.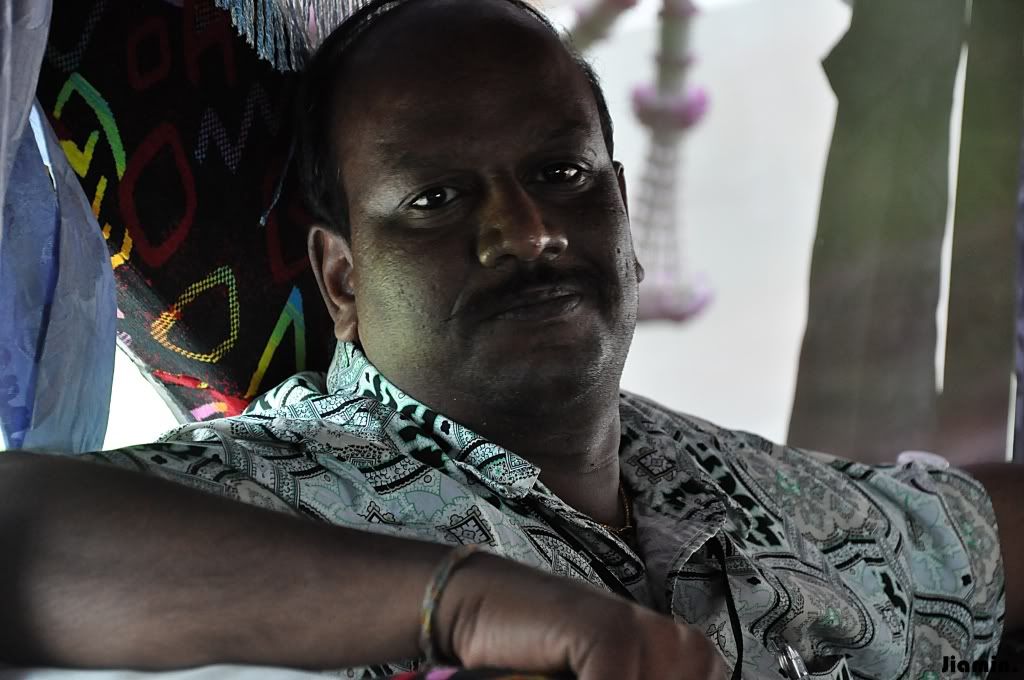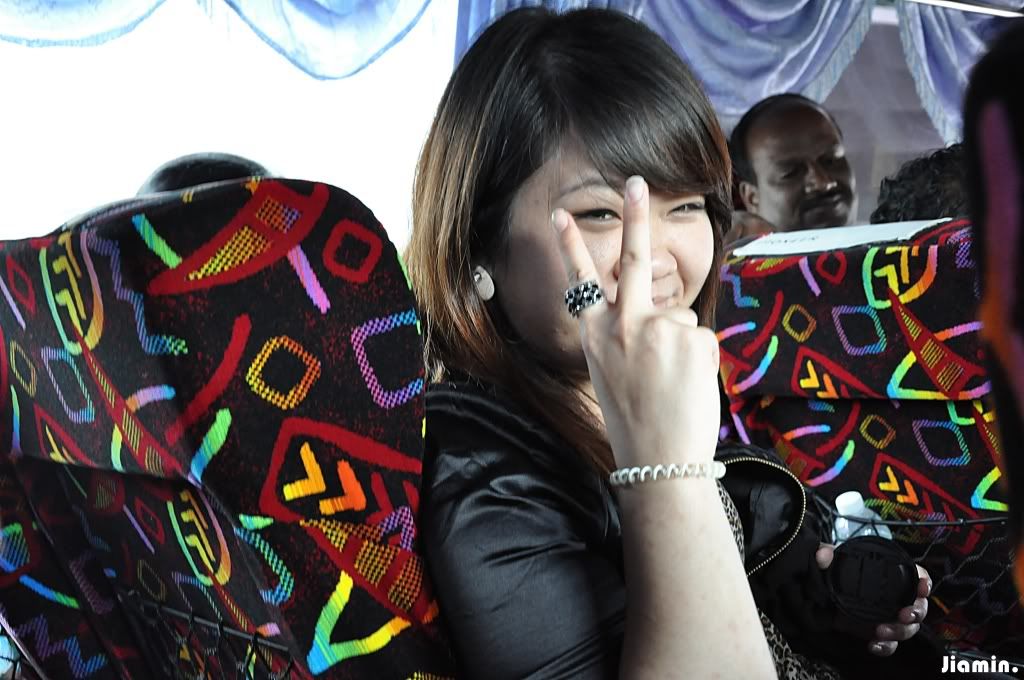 The range of random photos taken on the bus ended with a photo of
Shannie
showing off her huge, noblewoman-like ring, which also represented the ending of the entire trip that took 2 days 1 night to complete. If you're to ask me if I missed the trip, yes, and I honestly miss it so much because of whom I went together with, and whom I had been fooling around with throughout the days and night being out of the state. I hope to join the upcoming trip that is going to be organized by DT38 as one of their major assignments in Term 4 to the undecided destinations together with the
Badman
and the monkeys again, and blend ourselves together before the separation.
I've finally done with my Penang trip and I truly hope you enjoyed all the photos taken. Any comments are welcomed, especially comments about ways to improve my photographing skills. Please be reminded though, I'm not a professional photographer and photographing is purely one of my greatest interests, thus please be kind to me while being harsh. :P Next coming up post would either be my family buffet lunch and karaoke with the family and relatives, or the
Si Busuk Bulat
. Stay tuned! :)
x.