Greetings! Previously I have mentioned that I will be heading to Singapore to attend my aunt a.k.a papa's sister a.k.a
Naeem
's sister's wedding wtf, along with the
Badman
,
Shannie
,
Peily
, and perhaps
Robert
and
Aissa
; for your information, the
Badman
and I nearly cancelled the trip but I managed to book available seats yesterday in the afternoon with panic attacked. Phew! Last minute decisions always don't turn out well most of the time indeed, but hopefully things would be fine on the next few days in and out of the country. Departing at 10pm tonight, it is expected that we would be arriving in Singapore in the midnight when everyone is fast asleep, and so I wish things are well planned and we do not face any problems checking in to the hotel during those hours. We are adventurous, I know. :P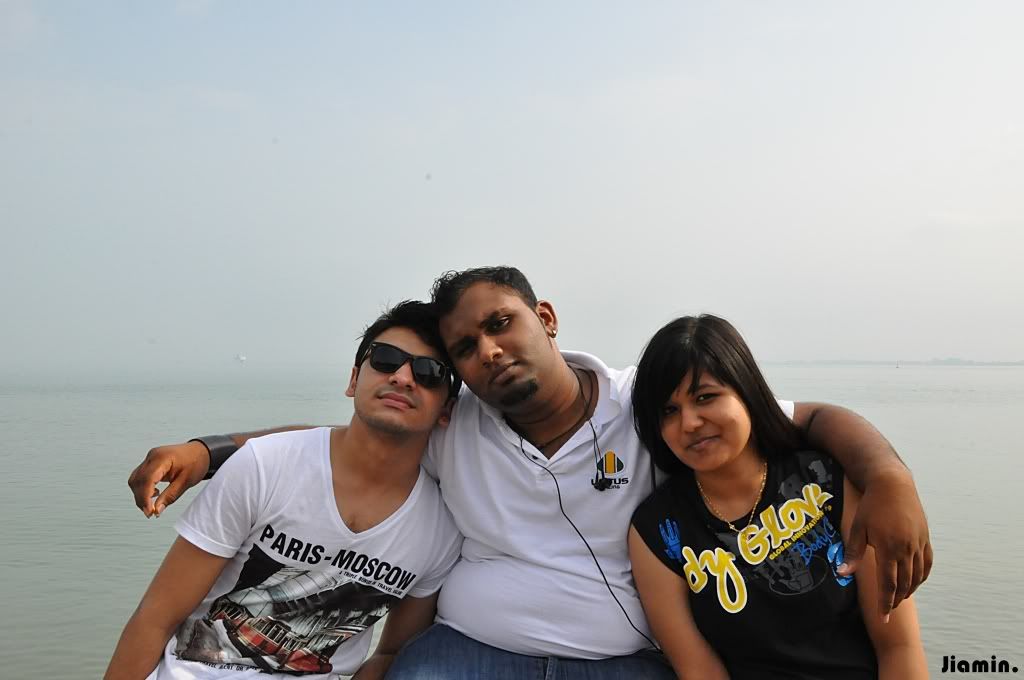 Before arriving at the hotel, we went to a few places to relax a bit after leaving Penang Hill but as tired as some of us were, we were fast asleep as soon as we got into the bus until we were woken up by the others to have a few photos by the sea. Not knowing exactly where I was, I wandered around like a zombie until we were told to get into the bus again to the next destination.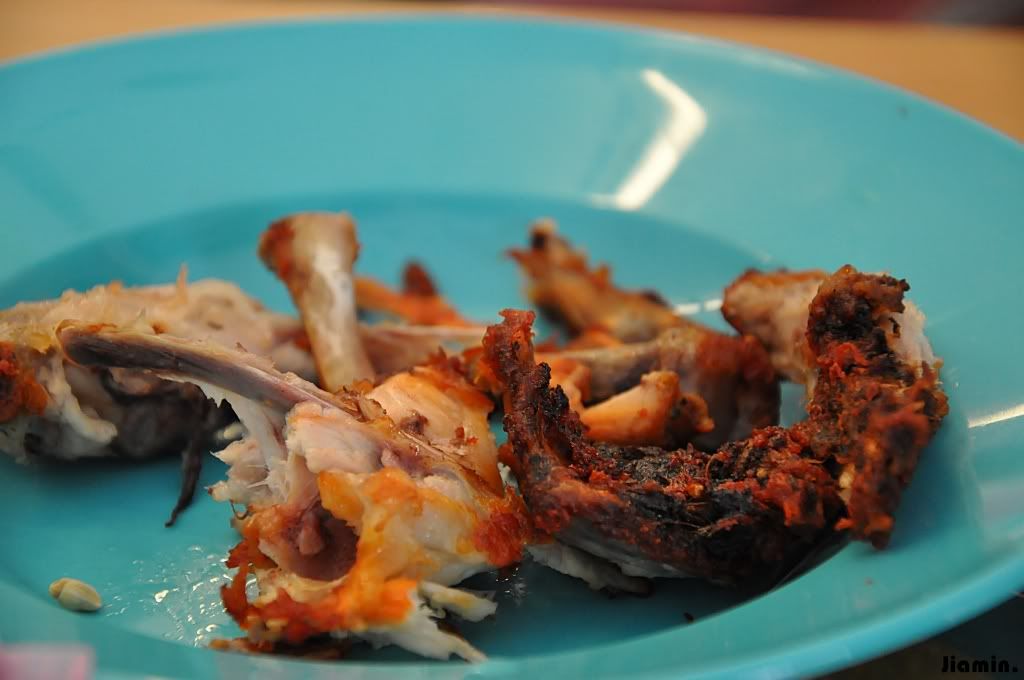 "Whenever you travel to Penang, it is a must to try out their Fried Chicken at Little India!" LOL! While waiting for the others to be back from hanging around the area, we had some really good laugh at one of the Indian restaurants at Little India, almost at the opposite of a visa center. Their services are pretty poor but honestly, their Fried Chicken tasted unexplainably special that most of us ordered at least a piece of it; perhaps we were too hungry at the moment. Hehe!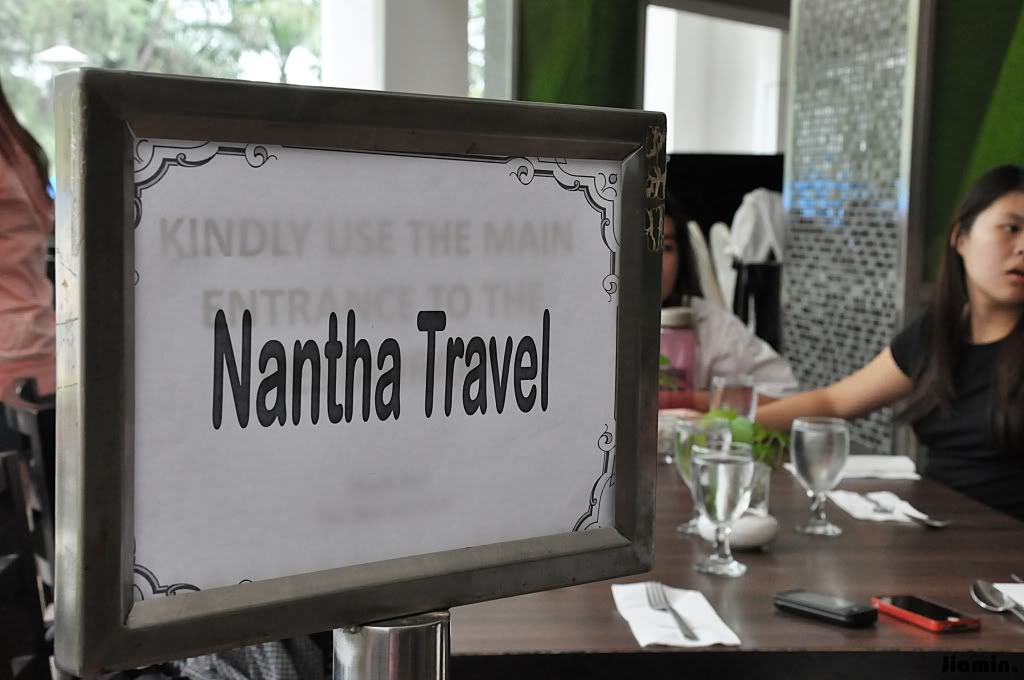 Soon after they finished their businesses at Little India, we were finally transferred to the hotel, Hydro Hotel Penang, for lunch. That moment was heavenly great! Speaking about the food, we ate a lot of their Sweet & Sour Fish Fillet until we finished it plate by plate because it's too tasty. I didn't take any photos of the food, though; with hungriness attacked, would you still bring your big ass camera around to take photos?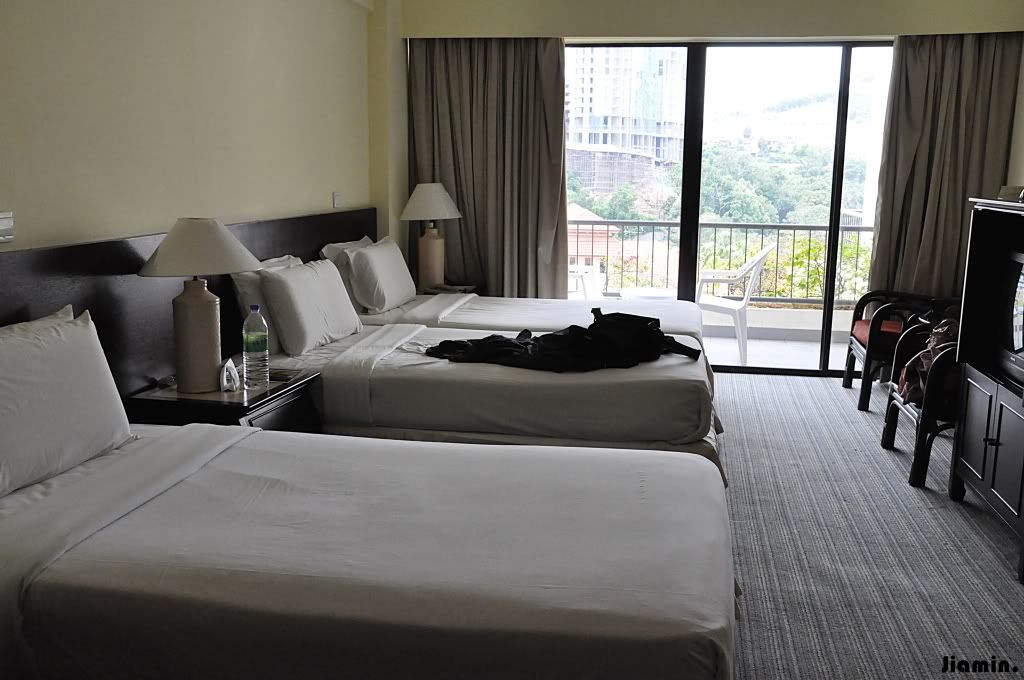 All rooms are of twin sharing basis but both
Michelle
and I were given a room of triple sharing instead; thanks to
Michelle
for asking to switch room with one of our juniors just to get a room nearer to the monkeys' rooms, or else our room wouldn't be as huge and as comfortable despite the view of rooftops from the balcony. The single beds were so big that I fell asleep immediately as I decided to take a nap.
The afternoon of the day was free and easy after an extremely long journey all the way from Kuala Lumpur.
Michelle
and I spent the entire afternoon talking about our own stories, watching television for a while just to find that those programs were so extremely boring, and finally we took a long nap until around 8pm if I'm not mistaken.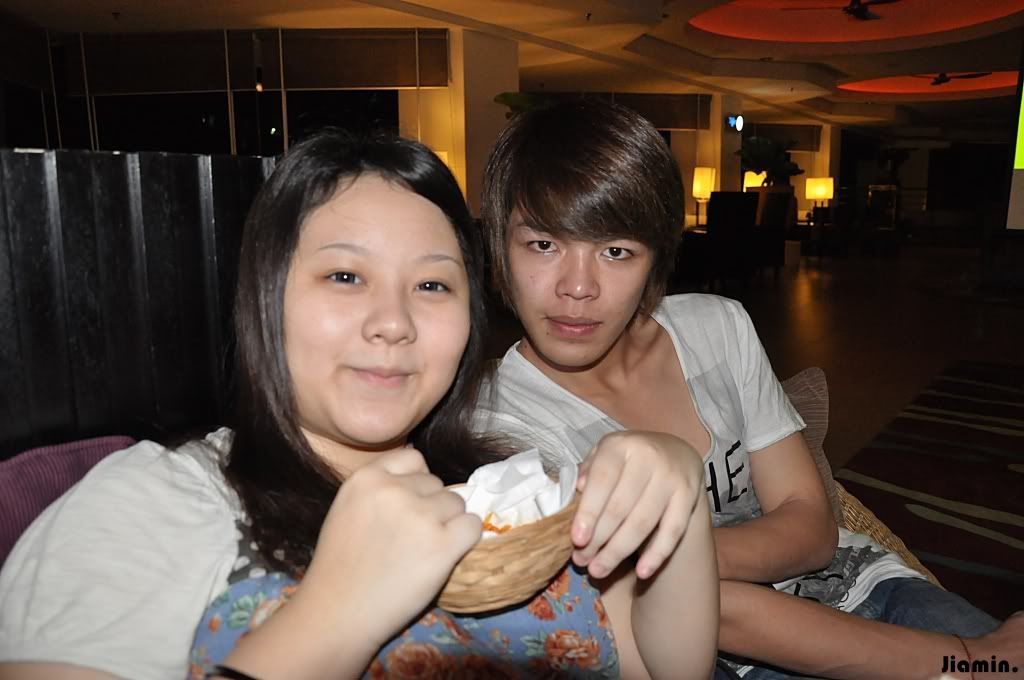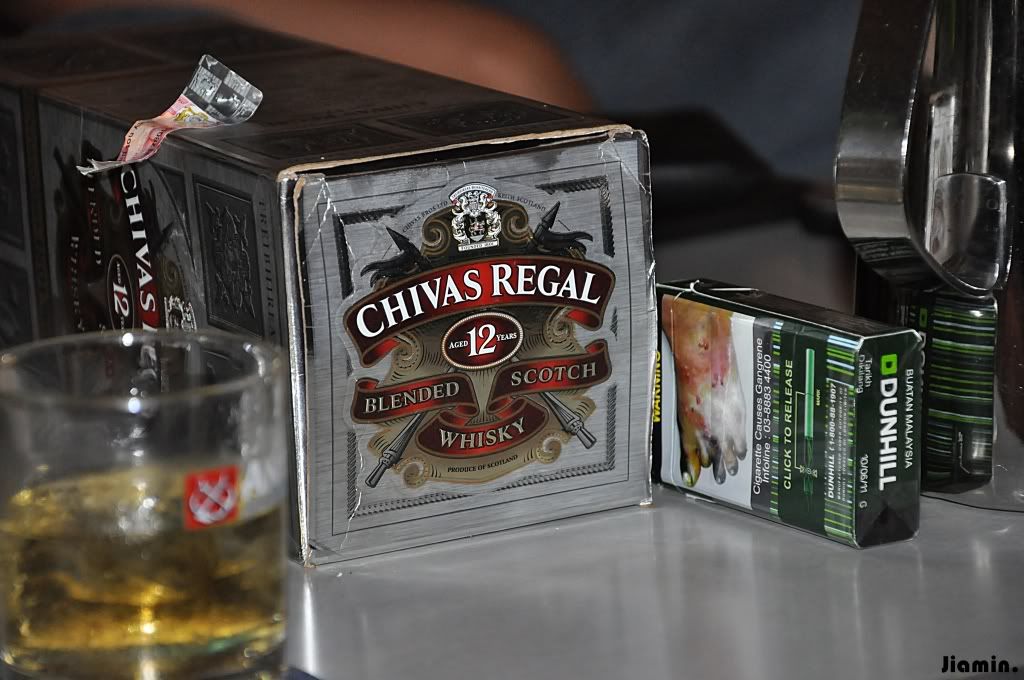 We arrived at the lobby after getting ourselves prepared to find out that most of the guys were enjoying their favourite football match, Manchester United VS Chelsea, at a lounge that was specially set up for our crazy football fans, with the companion of a bottle of Chivas and some packets of cigarettes.
The match ended pretty late after 9pm. As soon as everything was done we immediately moved our butts to the bus for dinner at Gurney Drive. If it wasn't because of the ultimately expensive food we ordered via room services, we would have been starving like some hungry ghosts.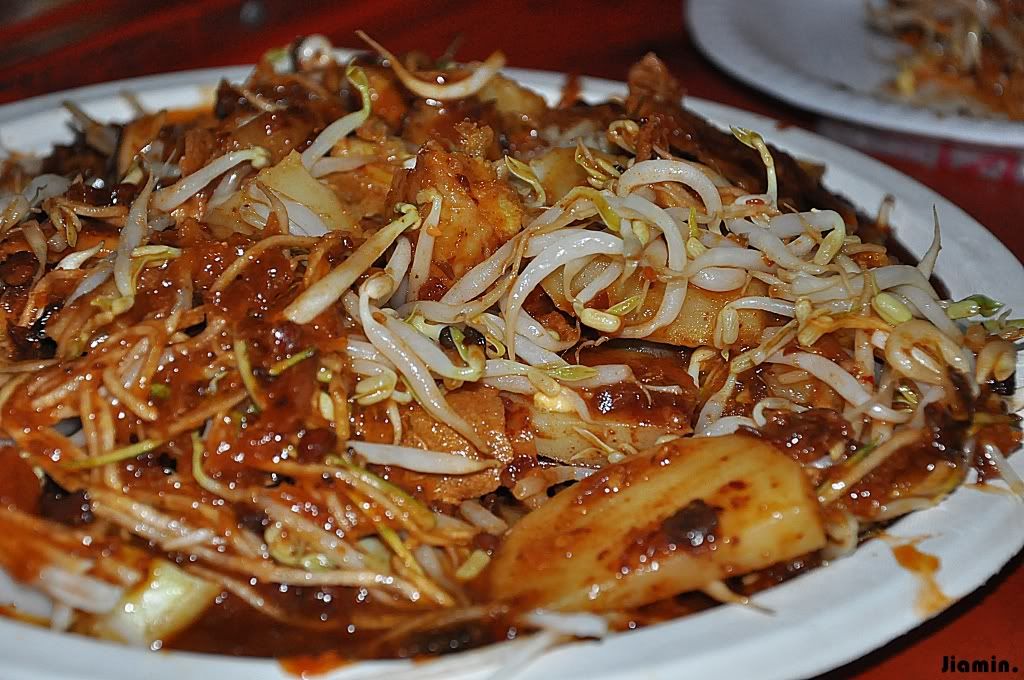 I'm not sure where they ordered such a big plate of rojak, but it was definitely one of the best rojak I have ever tasted in my life. Thinking of the fishcakes made me drool, really; oh are you surprise that they actually included fishcakes too? :D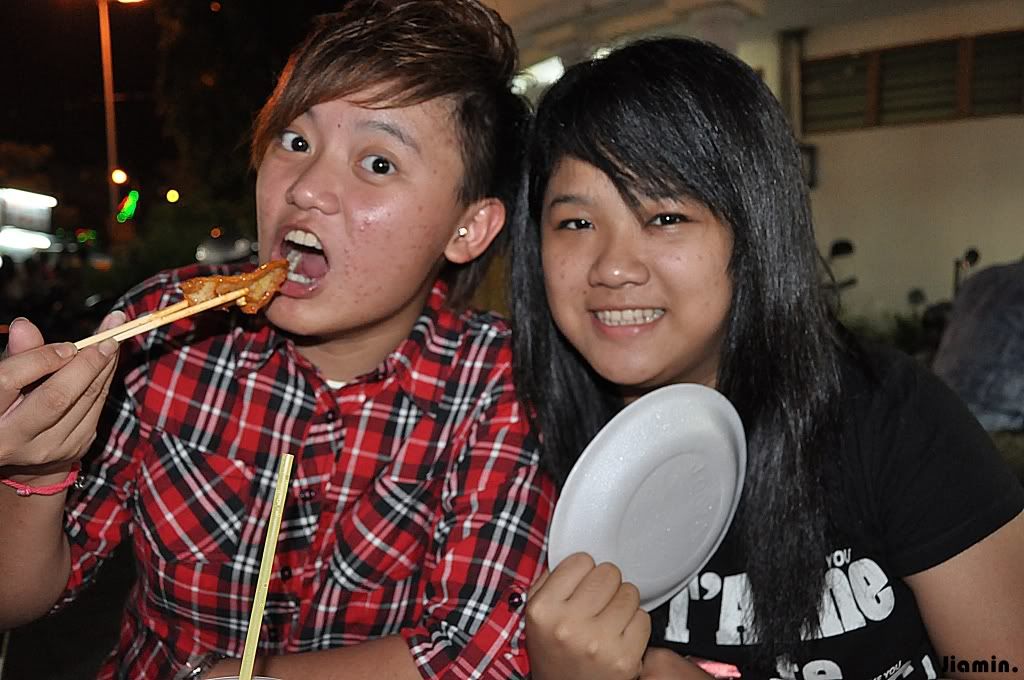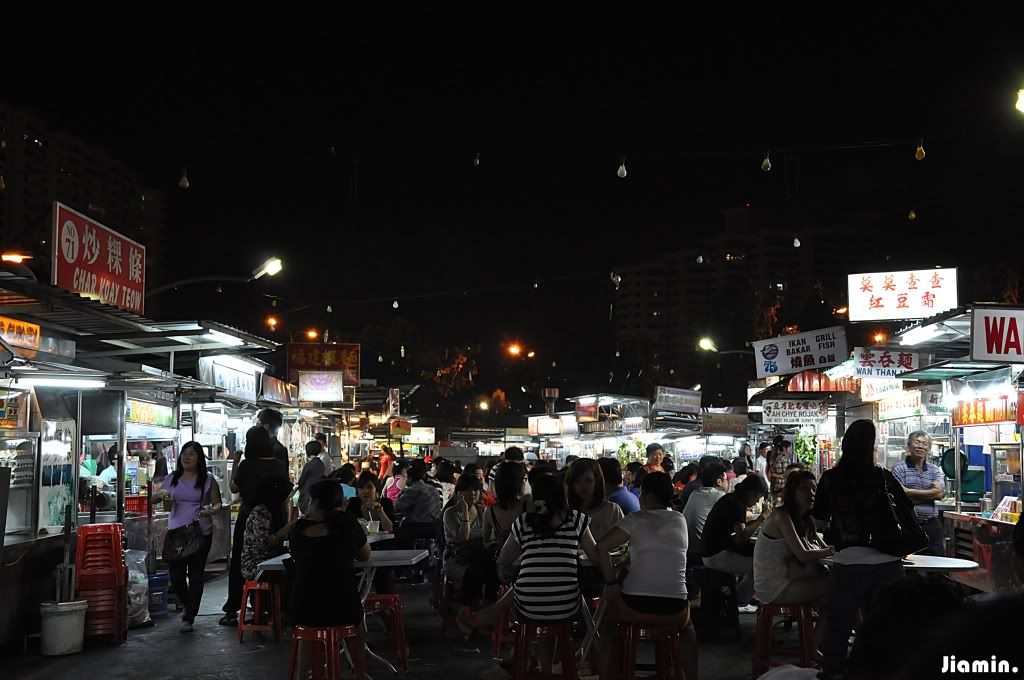 For your information, Gurney Drive is a place crowded with people and cars as the night starts to turn dark. It is famous for its hawker food stalls, which is one of the main reasons why people gather at Gurney Drive, besides the seafront promenade where people chitchat at, where lovers roam at, where the pets run around at, where the roadside sellers sell some toys at, and where the kids play the toys at. We were all sitting together fooling around after having our delicious dinner, seeing how all the toys fell along the coast and no one could even pick them up anymore.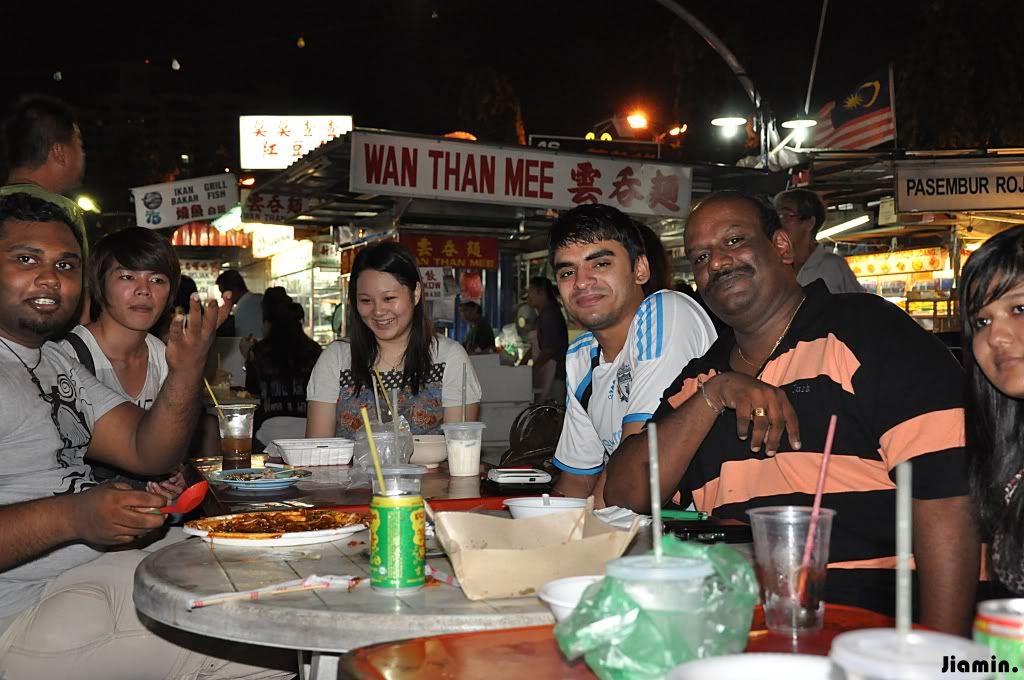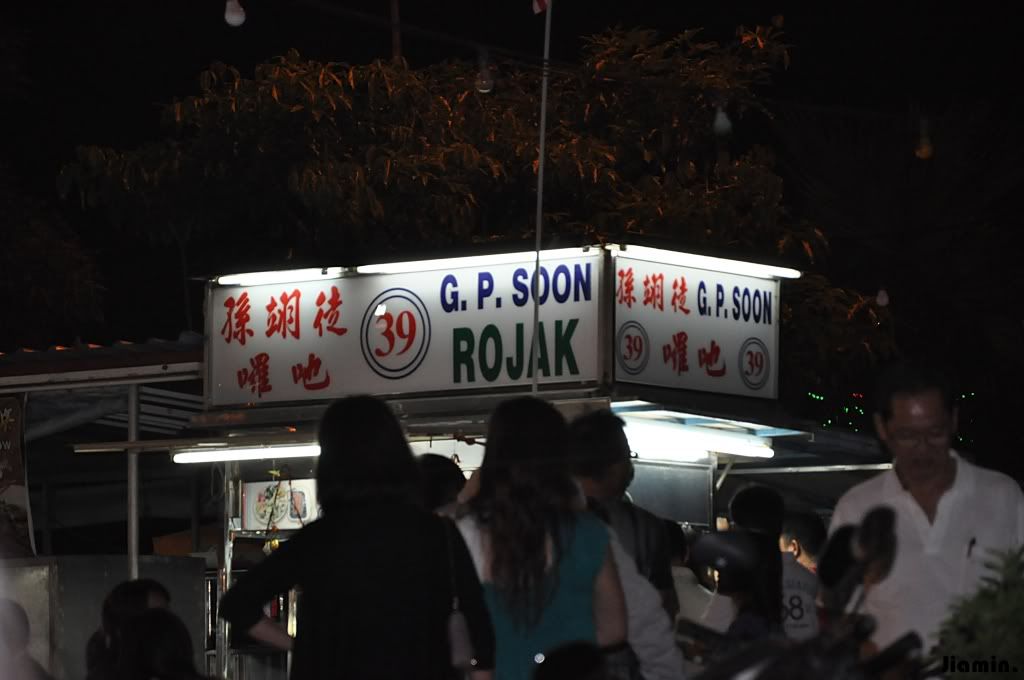 According to Mr. Vigh, this is known as the best Chinese rojak in Penang but it's only if you are patient enough to queue. I proceeded to order a plate of common Char Kuay Teow from the one with big red signboard on top (scroll up a bit to check it out). Despite the fewer crowds in front of the stall, the Char Kuay Teow I had was unexpectedly good indeed.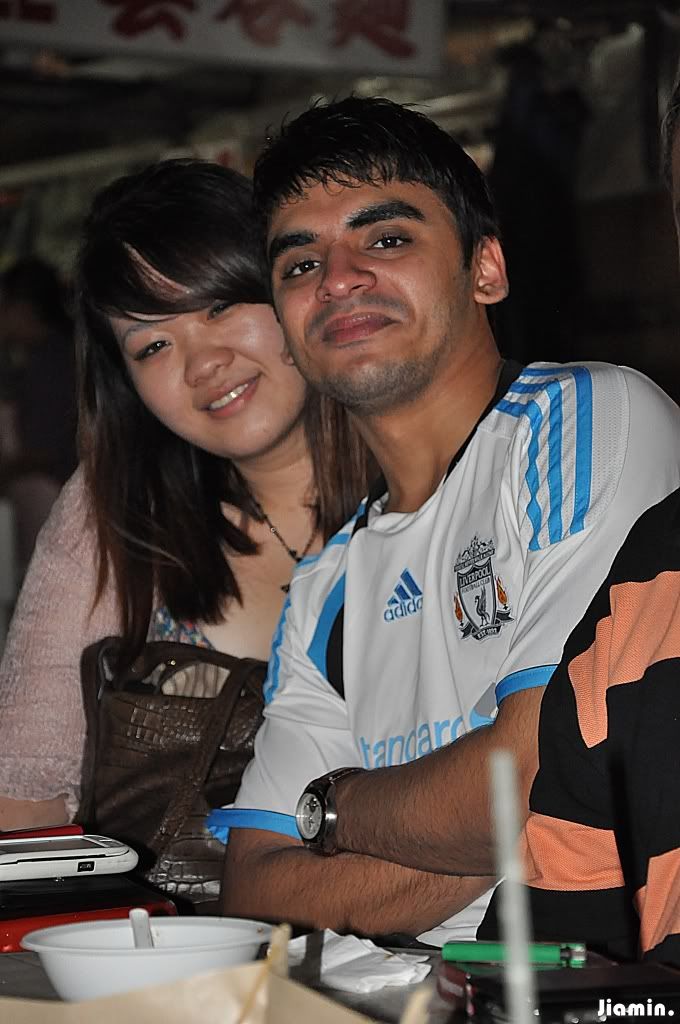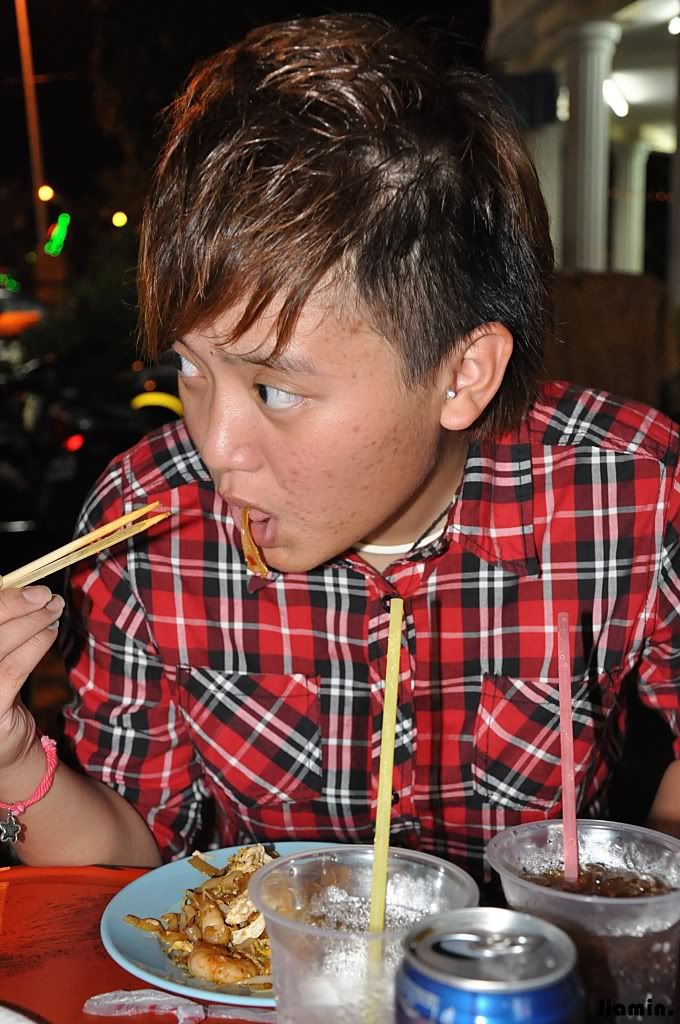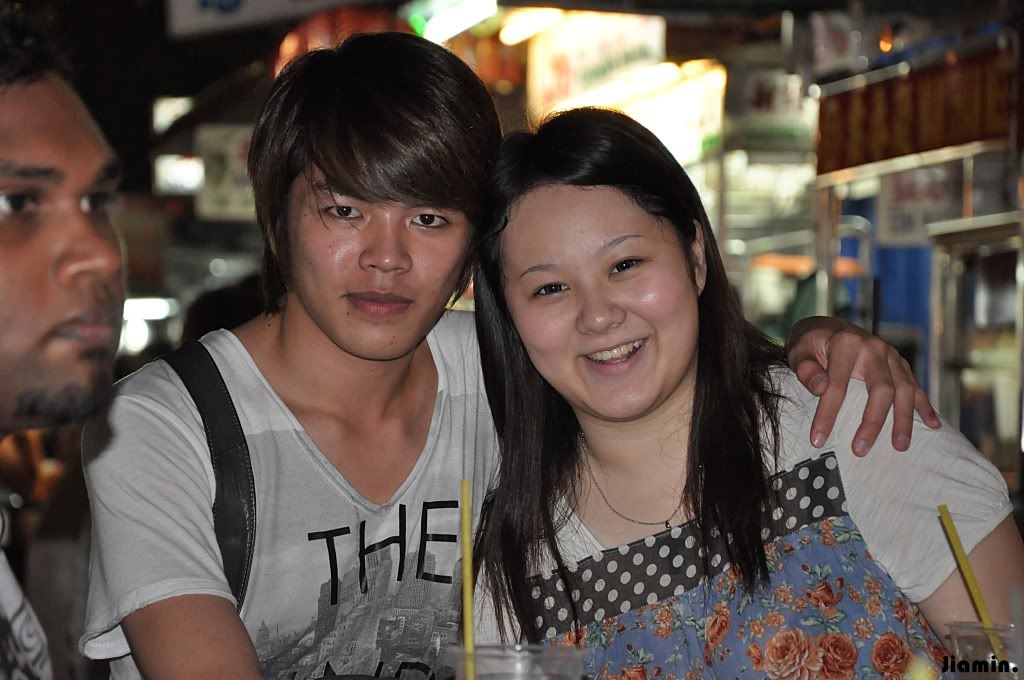 Our initial plan was to chill at Hard Rock Café but the distance from the hotel and the inconvenience we figured out turned us down. By looking at the bottle of Chivas in one of the photos above, you do not expect us to not bring something else along too. The environment wasn't as marvelous as our trip to Desaru, but at least we gained something from within. Oh, those are not allowed to be mentioned in this blog to protect their privacies. :) However, we went to the beach nearby late at night when some of them were ultimately drunk, especially
Sara
. We encountered something too; stay tuned if you're interested!
I will be back again after my Singapore trip! ;)
x.