Good afternoon! As bored as I am due to the lack of tasks I have in the office besides waiting for emails for hotel reservations and enquiries, I'm making good use of my extra time working on my blog instead to make myself seem busy. :P My blog about the 2D1N Penang trip (
1
,
2
,
3
) has long way more to go even though it seems as if the first day is completing pretty soon; we have a long visit to a place on the next day before we departed back to Kuala Lumpur Sentral in the afternoon, which served the main purpose of the entire trip. As an aside note, I will be spending my coming weekend in Singapore with the
Badman
,
Shannie
,
Peily
, papa a.k.a
Naeem
, and most probably
Robert
and
Aissa
, which also means my pending blog posts will be increasing again.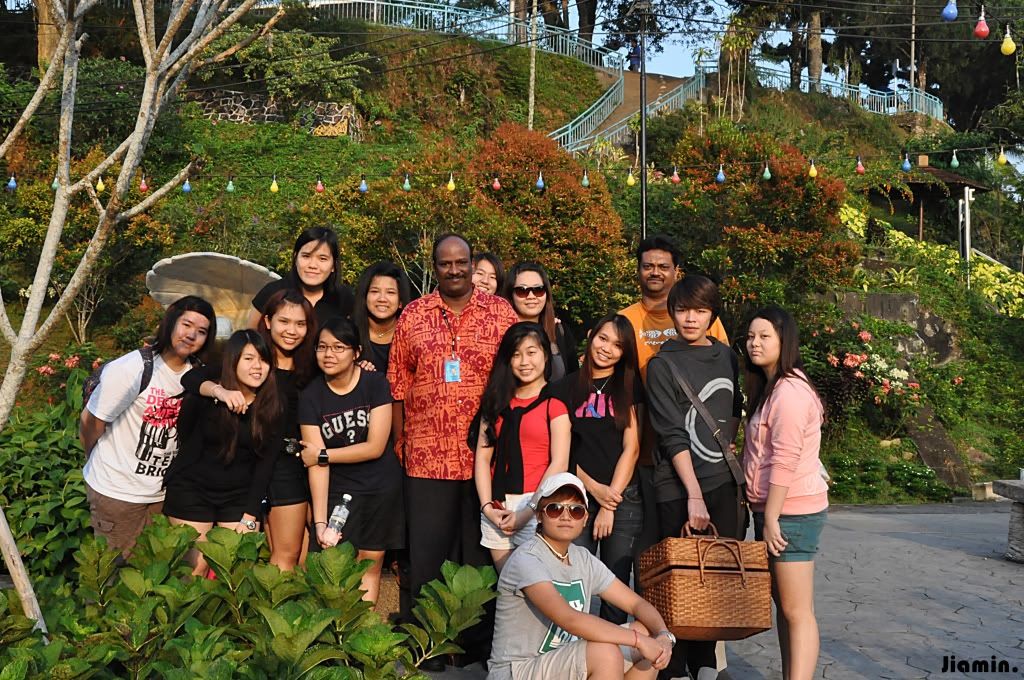 After we finished our simple yet special breakfast, we started walking slightly up to the hill to meet a little garden with several huge mushrooms around, and more dogs. As we wandered around this garden, Mr. Nantha came and asked for an incomplete group photo with whoever that were there at the moment. Spot me!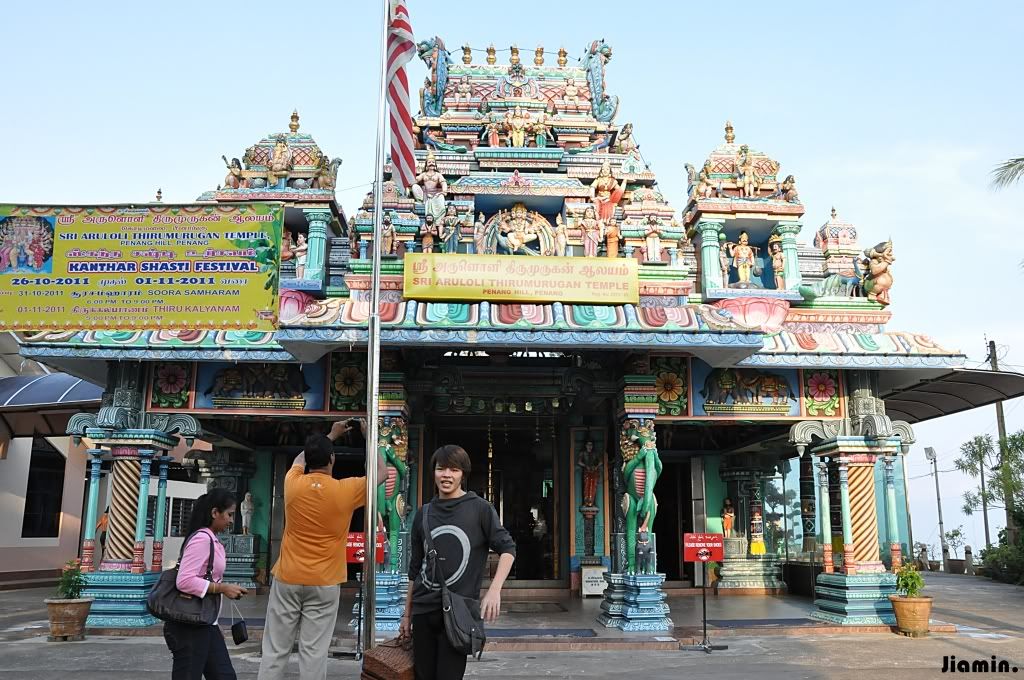 We then continued walking up a steeper staircase where most of us gasped for breathe as soon as we arrived at the top to visit a temple, namely Sri Aruloli Thirumurugan Temple. We showed our respect by closing our palms together before Robert started posing around with his huge basket. As soon as I started working on my DSLR again, he as well started yelling about why I didn't tell him to pose a bit.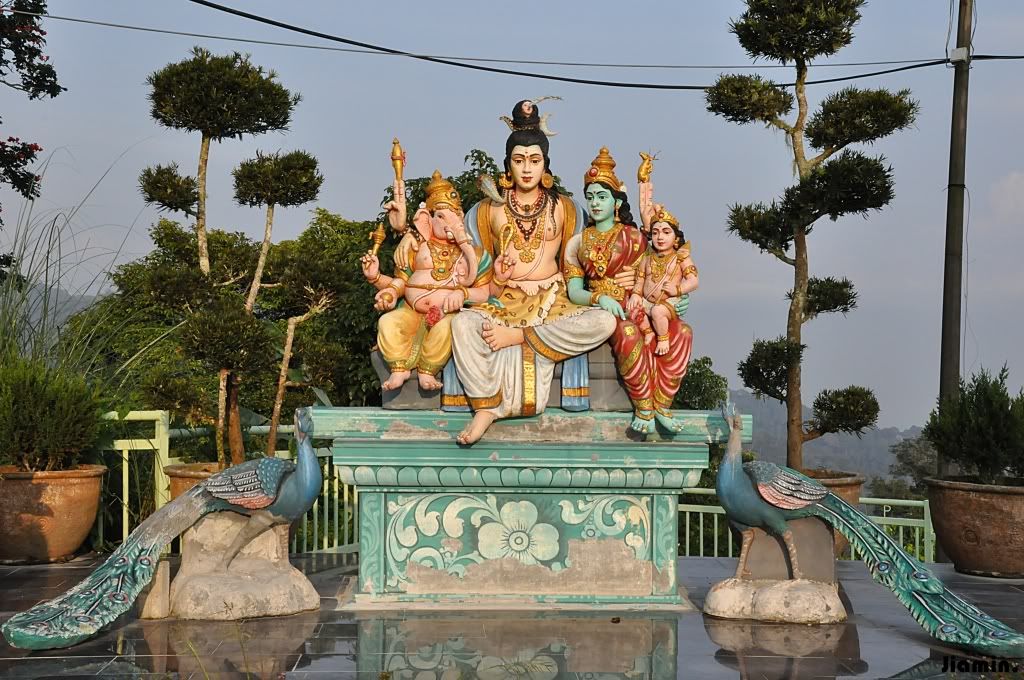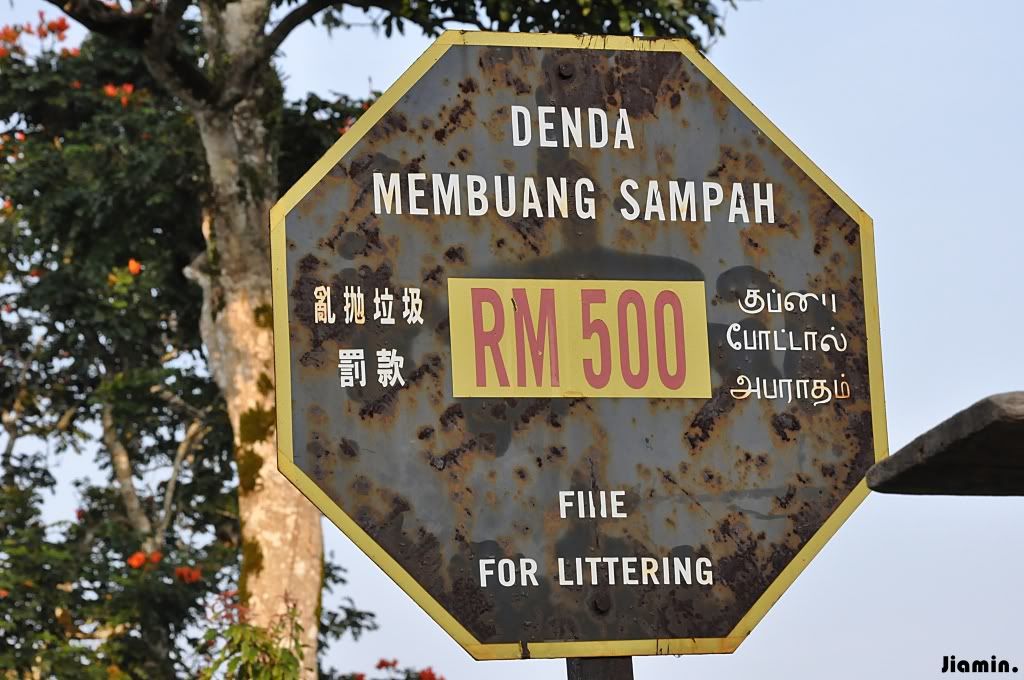 Before we left to catch our tram down the hill, the guys asked for a short yet awesome buggy ride that cost us RM30 in total, hence a total of 7 persons excluding the tour guide jumped onto it and off we started our journey to some places on the hill. Boy, the cool breeze during the ride was so soothing and we were laughing, shouting, and being as crazy as we were along the way. The tour guide fooled around with us too! ;D
I bumped into three faceless men named Kumar, Robert, and Theeban posing for my photo when we had our first stop at this pavilion where only trees could be seen underneath.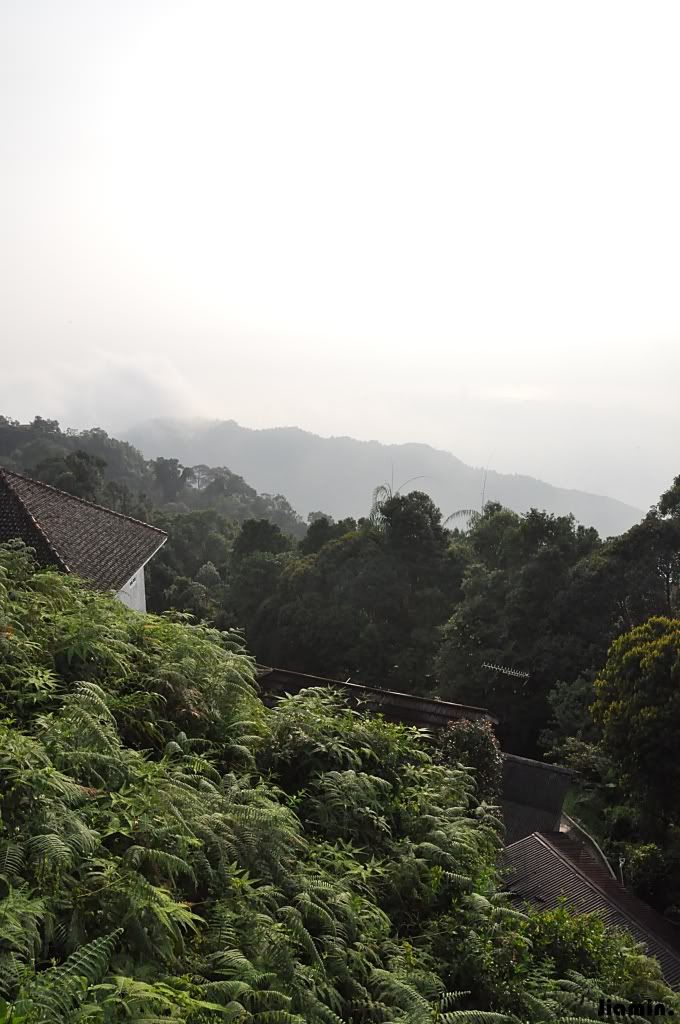 Only parts of the roofs of this British house (if I'm not mistaken) could be seen from the pavilion besides all the greeneries.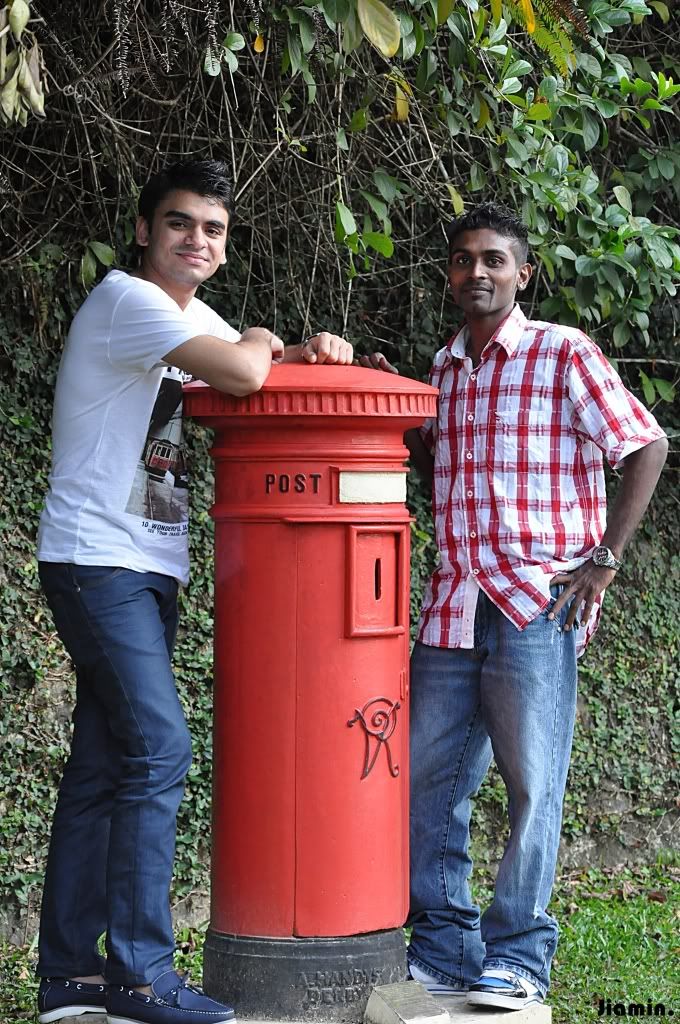 An old pillar box that was left since colonial era was seen during the journey, and when the both of them were walking towards it intending to take a photo with it, the tour guide allowed the buggy to start moving downhill slowly and as they finally realized it, we were already quite some distance away from them, but I still managed to zoom in for a better photo. :P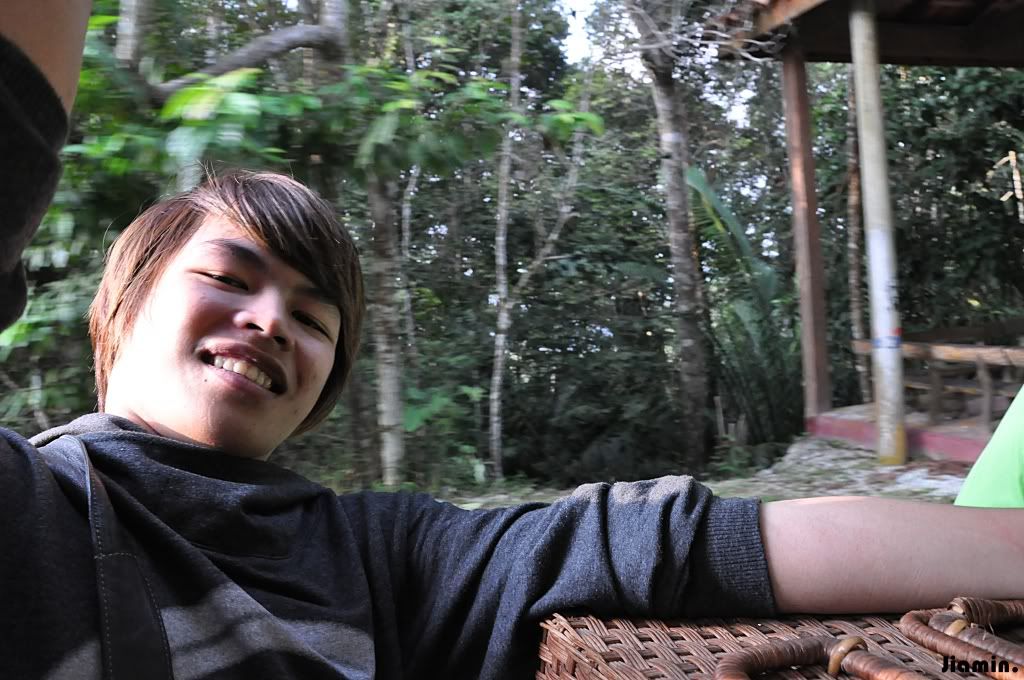 Robert went crazy but I went even crazier because of him. :P
Apart from all those that were mentioned above, we saw some really nice bungalows along the journey as well as some colonial structures there were well maintained, a suspension bridge that has been closed down due to the falling trees, and some other beautiful things until we finally arrived at an area belonged to the armies, so we went back to where we came from to meet the others who were waiting for us to gather.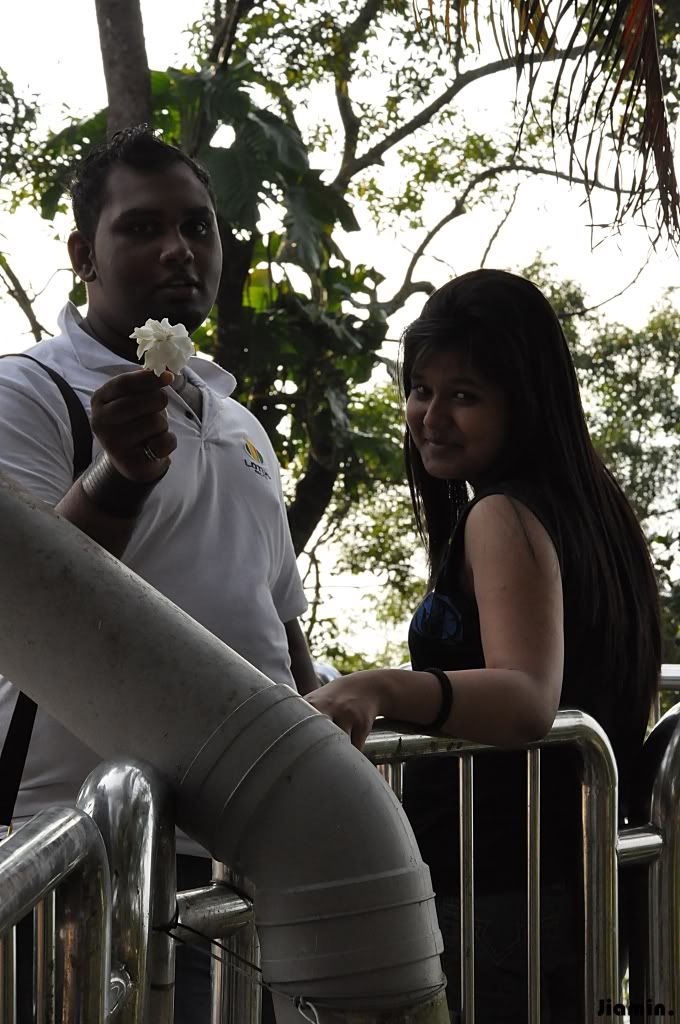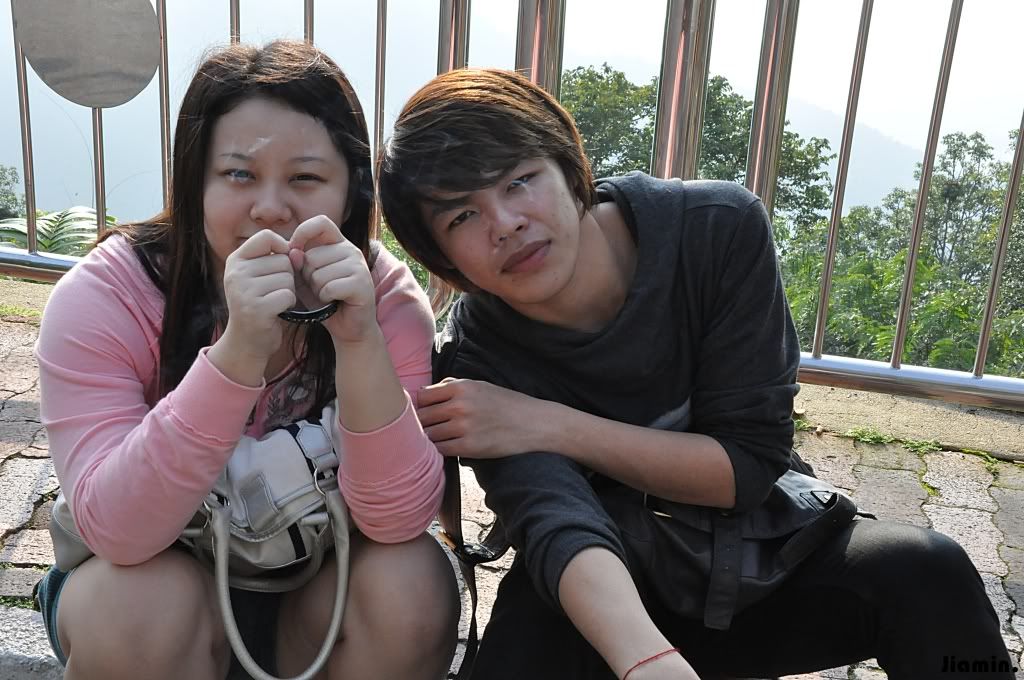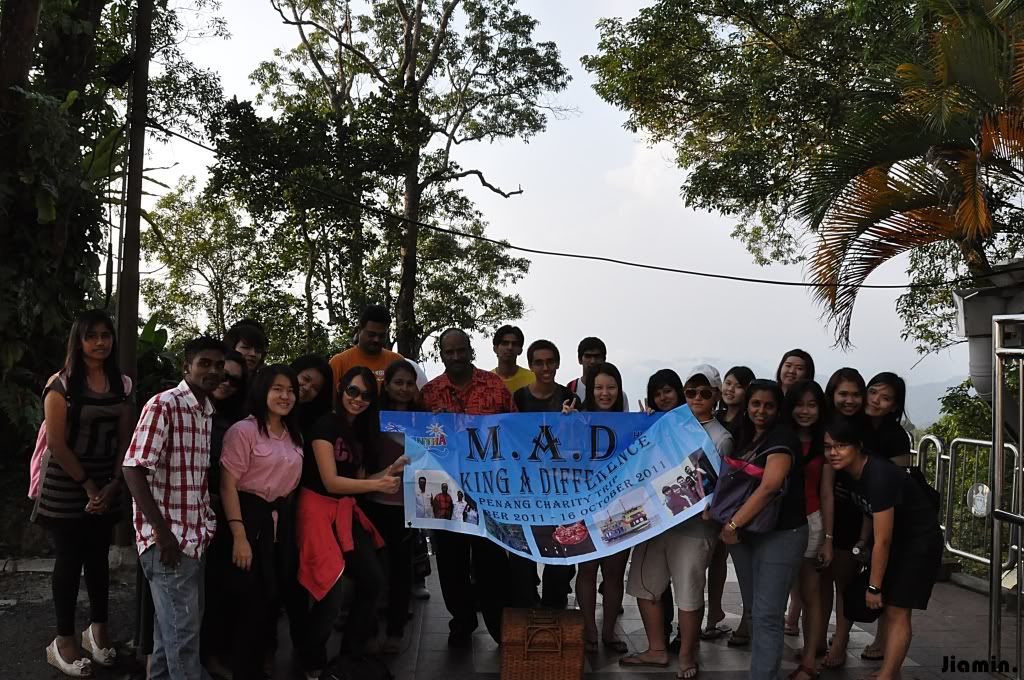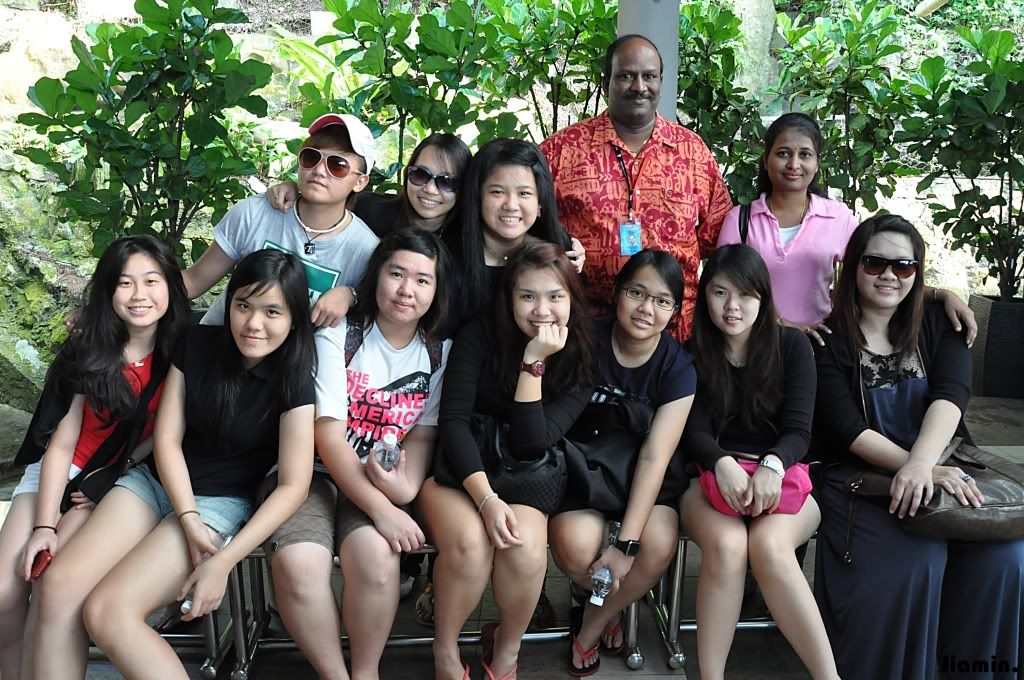 After having some group photos, we jumped onto the tram again to go down the hill for hotel check-in, which was located quite some distance away from Penang Hill. Stay tuned for the rest of the day and our night party! ;)
x.