Happy 20th birthday to me myself! Time really flies, and I'm one of the earliest among my friends to officially becoming a 20 year old, exactly one year away from finally being able to legally enter a casino. :P Oh well! I'm not as desperate as it may sound, to be honest, but people are always curious about things that they are not allowed to do, just yet. So it's the 17th French Language Week and Taylor's University is one of the venues where some events are held. Being part of the victims, my classmates and I took part in organizing its opening ceremony on Tuesday, which I have to say it was not a good experience at all for how we had been treated as slaves by one of the worst lecturers I have ever met. Really, no one has any rights to tell how ugly a person is, or that a person's work is ugly, but this lecturer of ours,
Ms. Chrisilda
, did it with no valid reasons. Not only these, she judges based on her own opinions when indeed, hers are always worse than ours; telling how we have a lot of grammar mistakes and how she should be teaching us English, when our English lecturer couldn't even understand her piece of work, was a total epic fail. Hopefully though, we would never have to meet her ever again once we're done with finals, which are coming soon next week.
Anyway, my very first day of the year 2012 started off pretty strangely and crazily after a simple breakfast in SS15, Subang. Guess what; the juniors, the
Badman
and I drove all the way to Bukit Cahaya Sri Alam Agricultural Park, widely known as Taman Pertanian Shah Alam, for some cycling early in the morning when we only hit the sack so damn freaking late at night. Just like any other ordinary youngsters, we definitely slacked a little as the alarms started making noises all around the room, but still, we all managed to wake up early and get ourselves prepared for the exercises.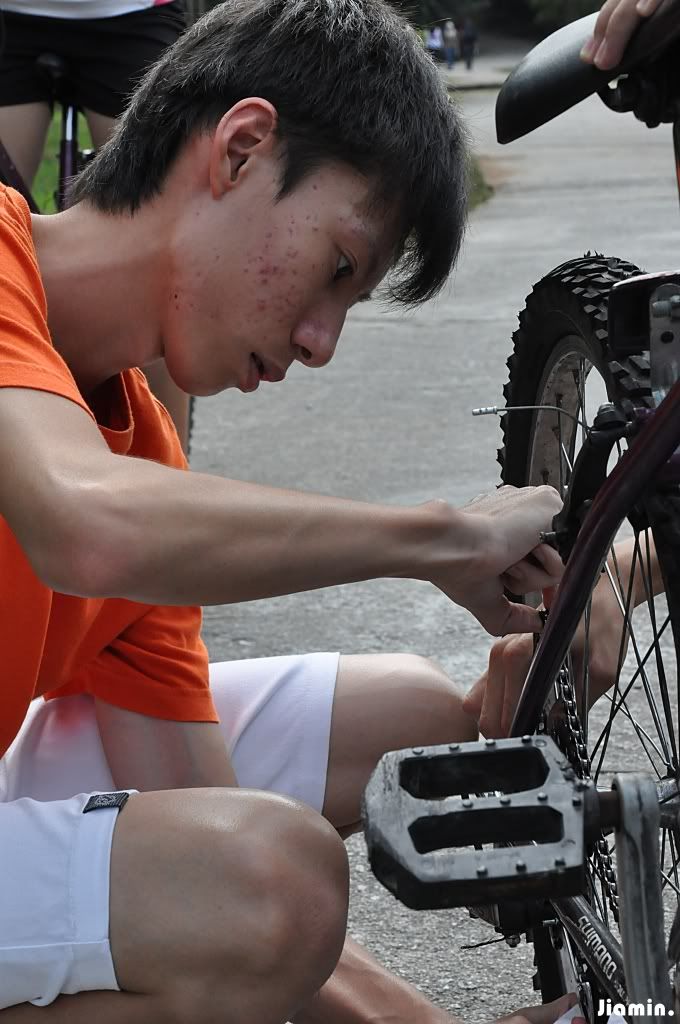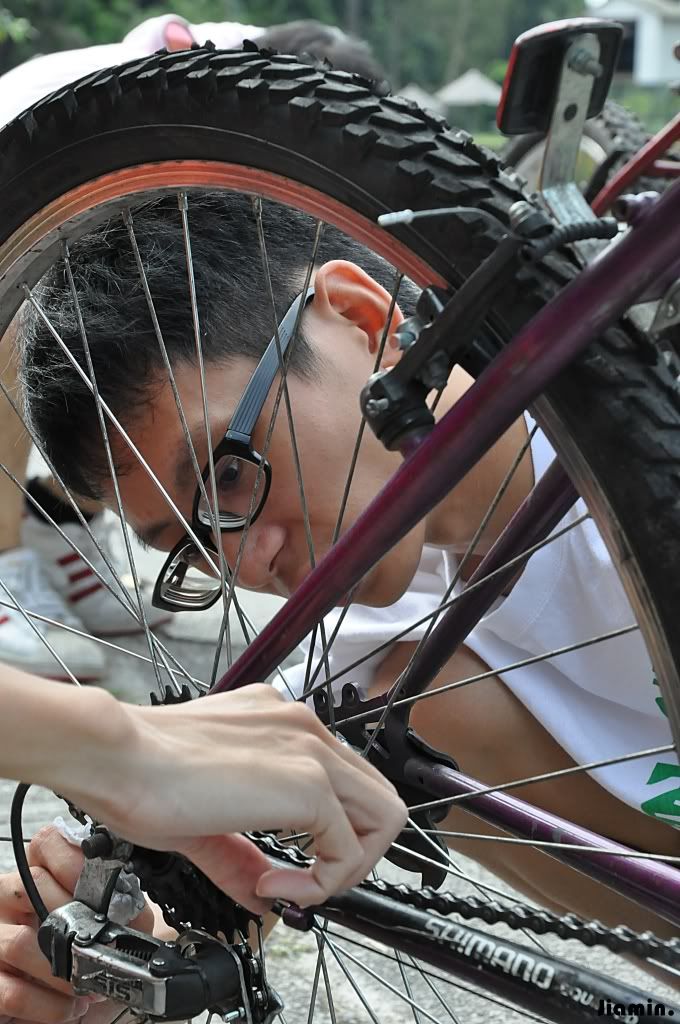 It didn't occur to us that Yew Chung's rented bicycle would have some problem that disallowed him to move on with the cycling journey, and we were forced to cycle all the way back to the station to change his bicycle to a better one.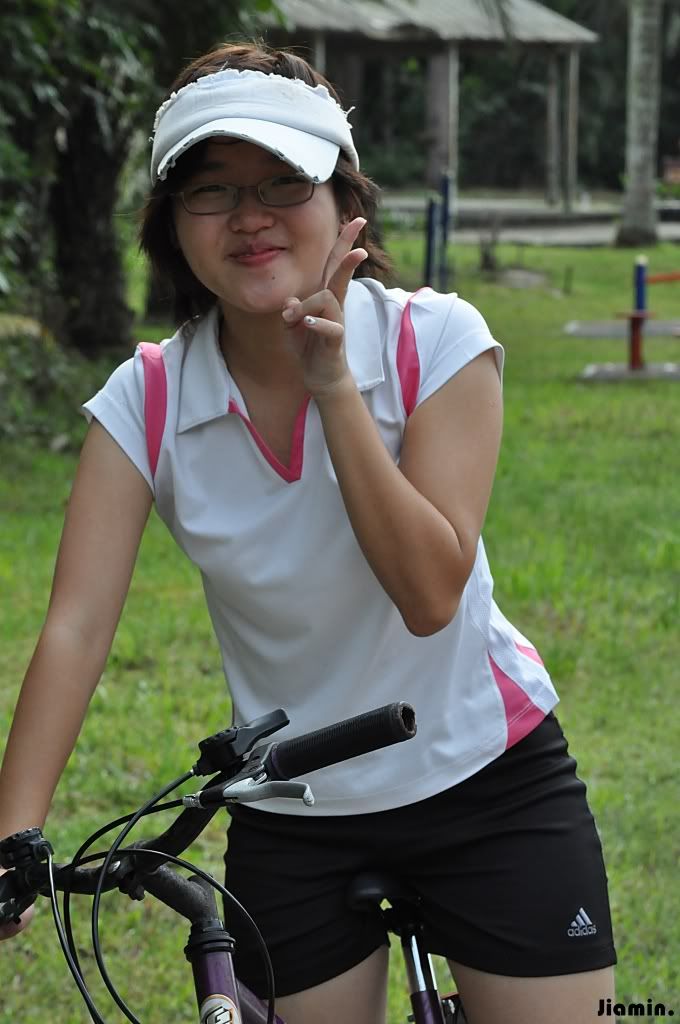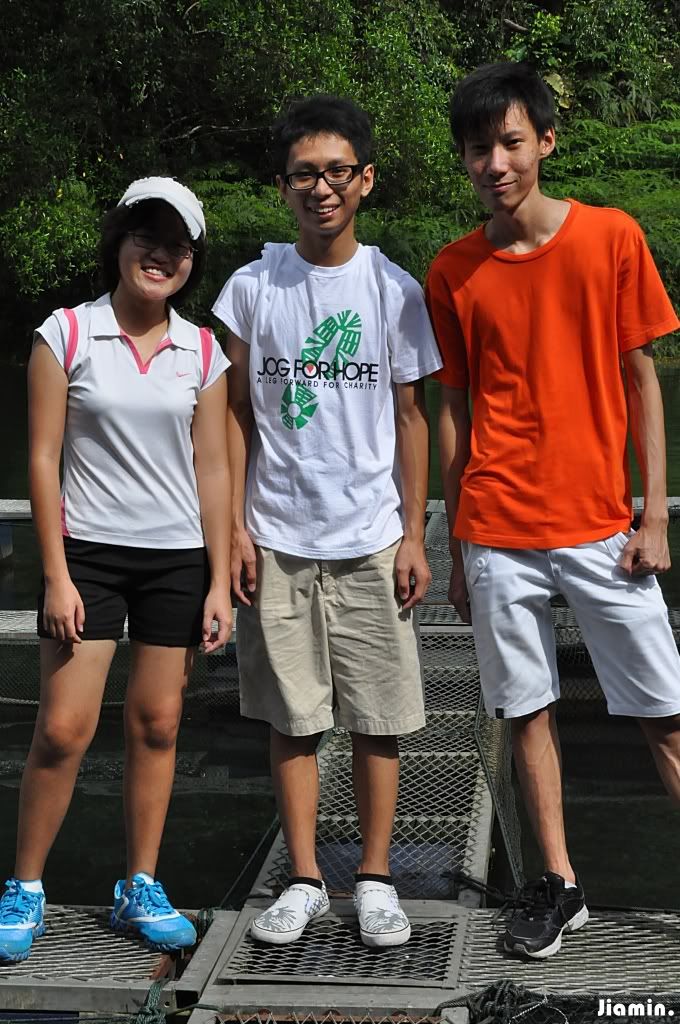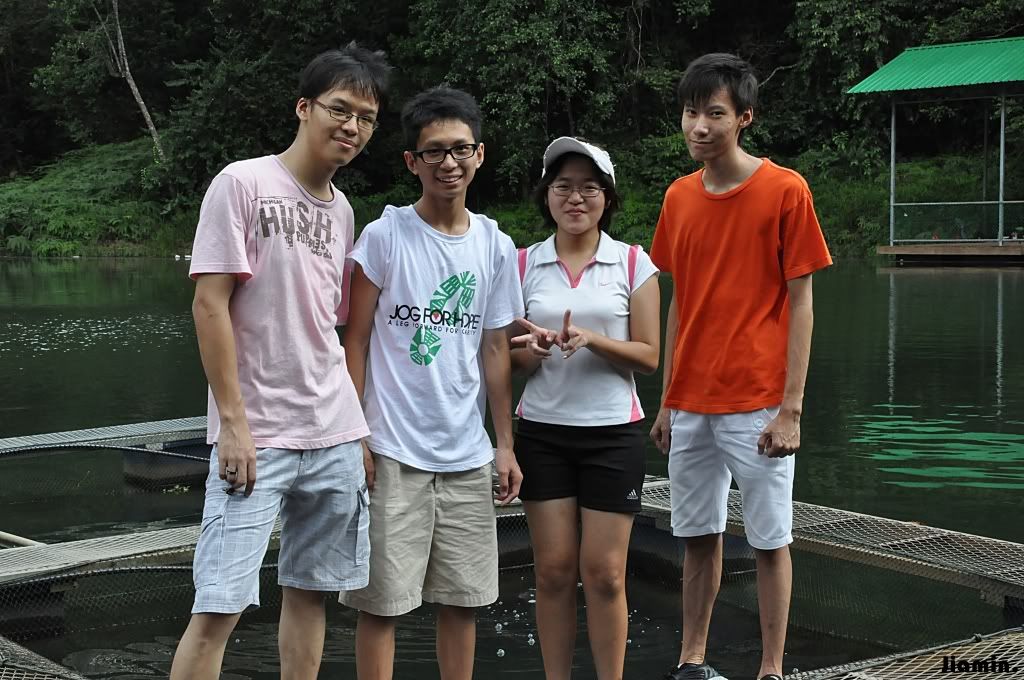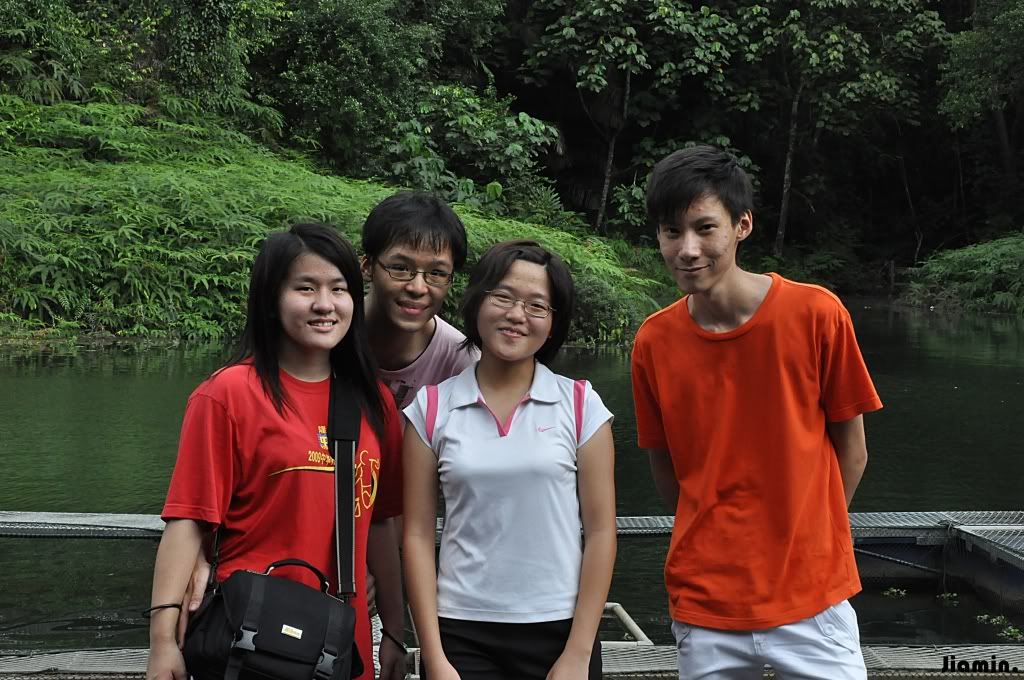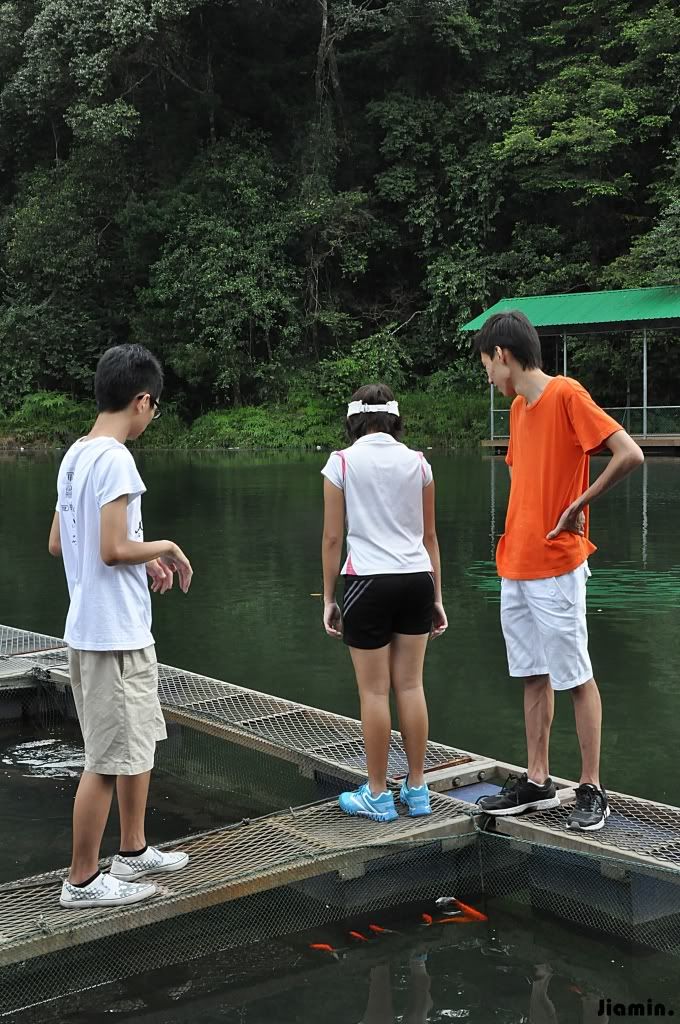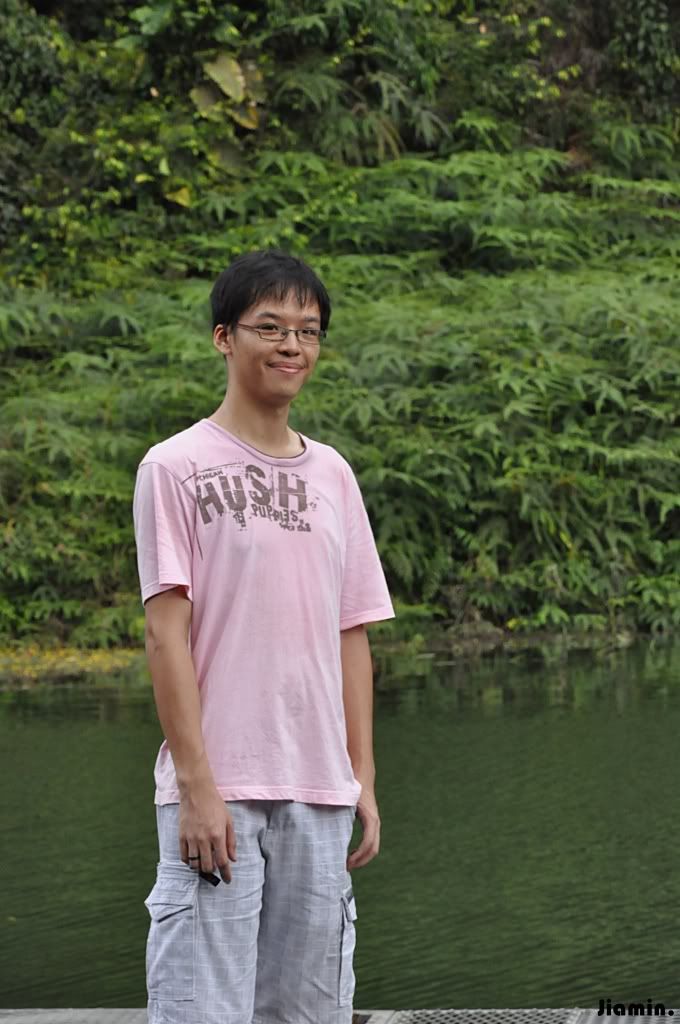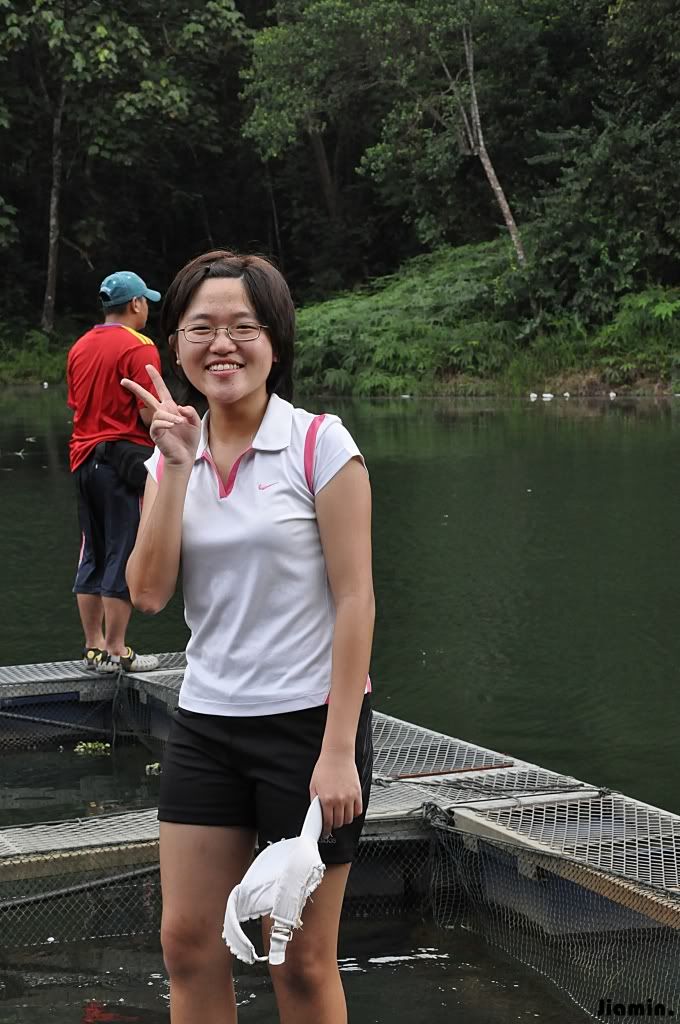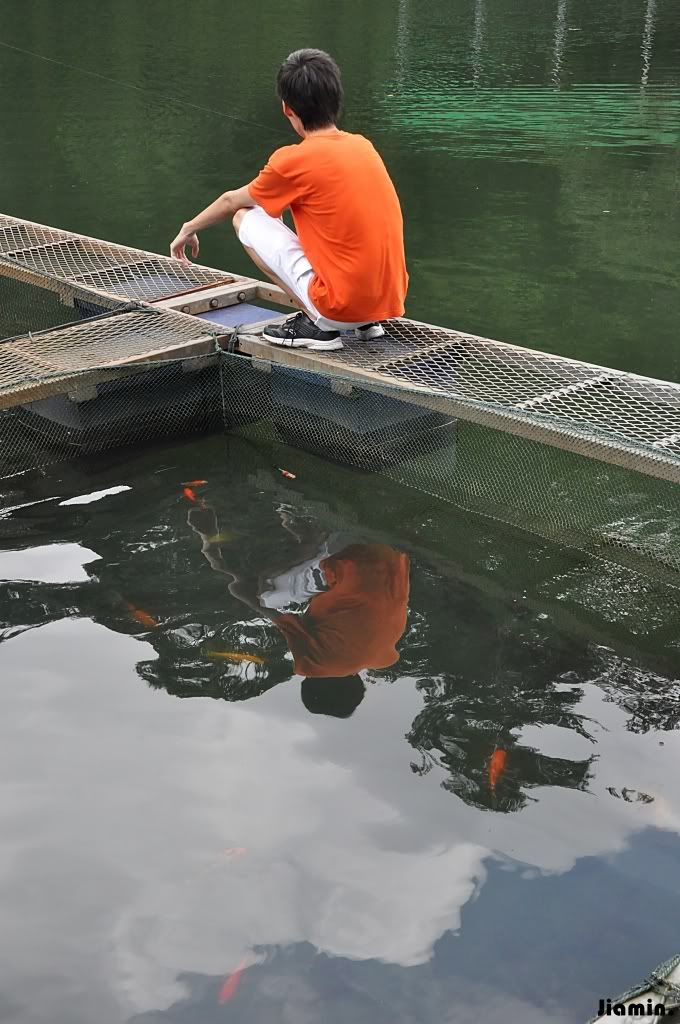 Yew Chung's T-shirt could blend with the fishes in the pond very well. LOL!
After going through all the up-and-down, we finally arrived at a fish farm where I felt so terribly thirsty then, and regretted for not getting myself some drinks while passing by a mini stall. That was when I was told that we were only halfway from the starting point. We continued our journey back to the origin with some stopovers in between to get some more oxygen as we were too exhausted for the ultimately long ride. As soon as we returned the bicycle upon arrival at the station, we went back to
Yew Chung
's house, got ourselves refreshed, and sang for a few hours at
Neway, Jaya Square, Subang
.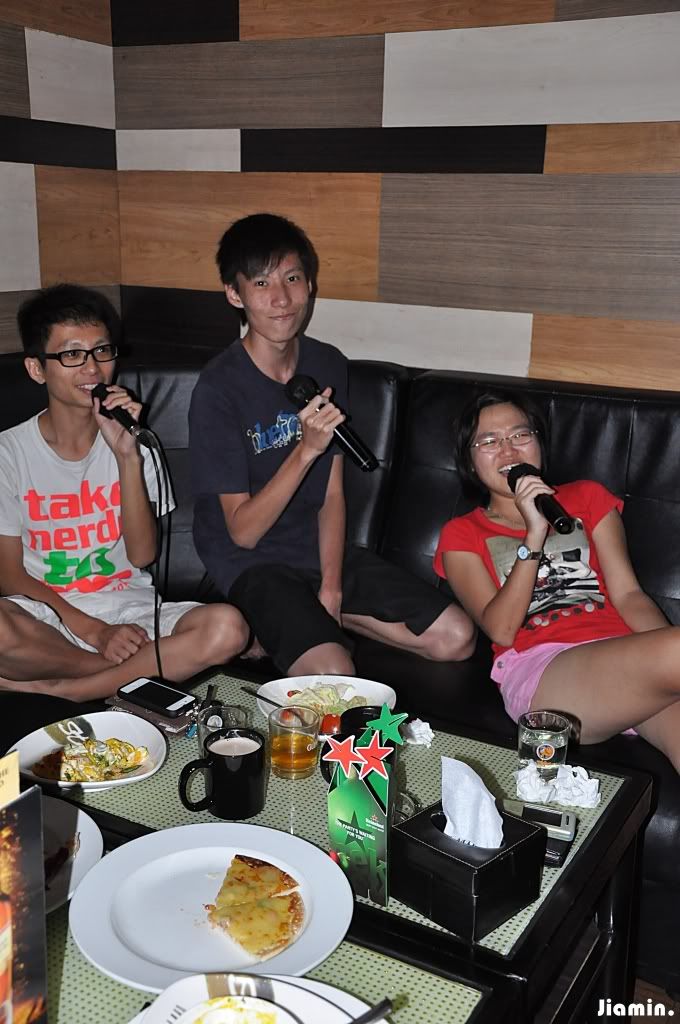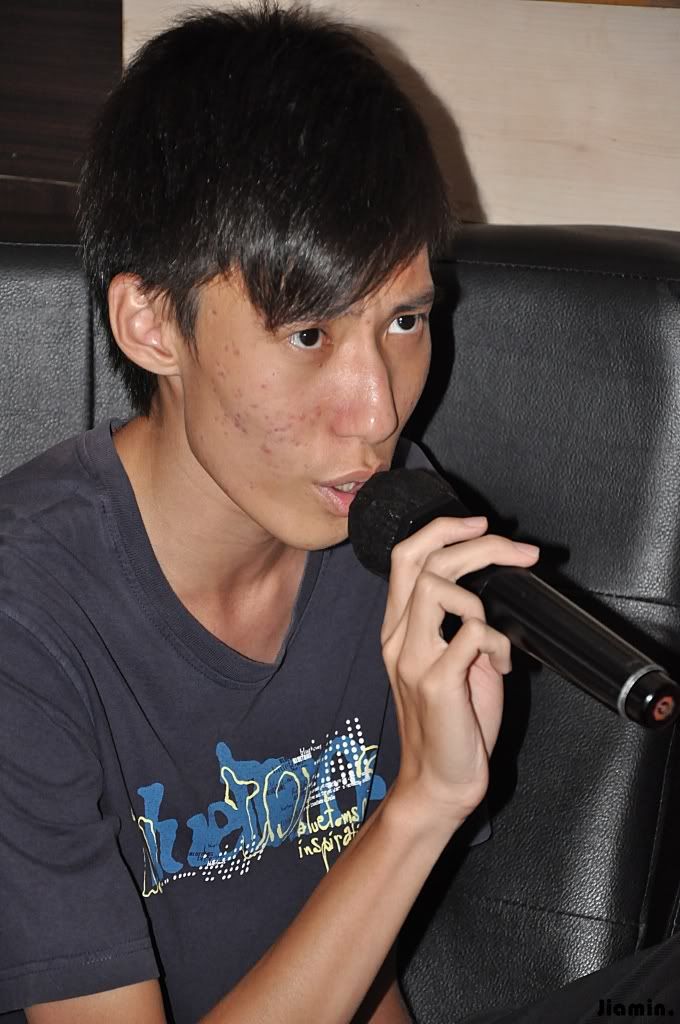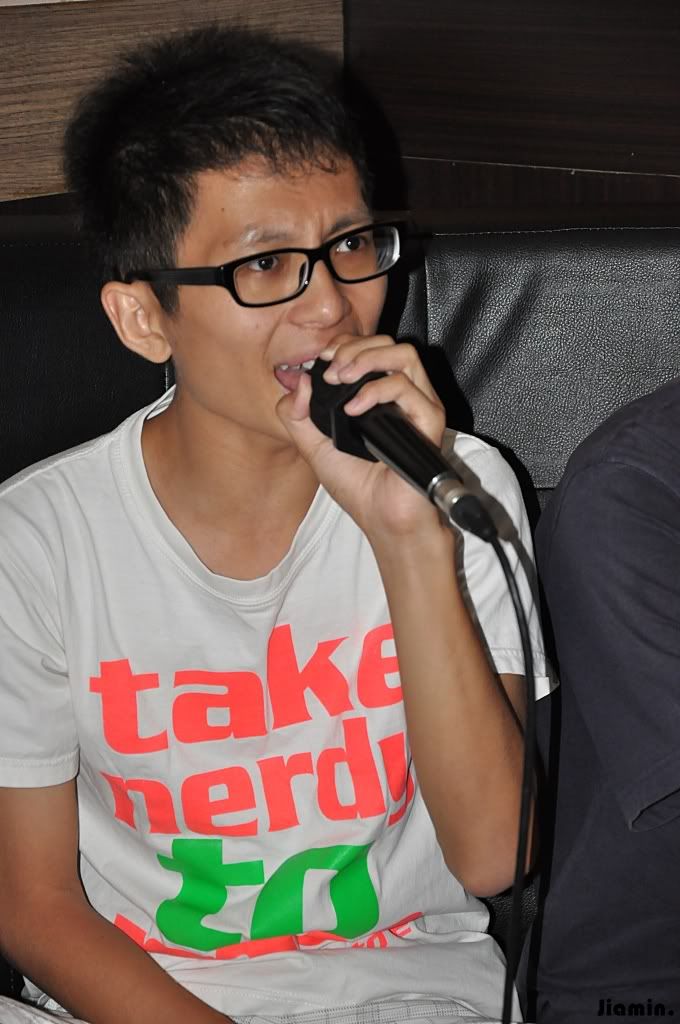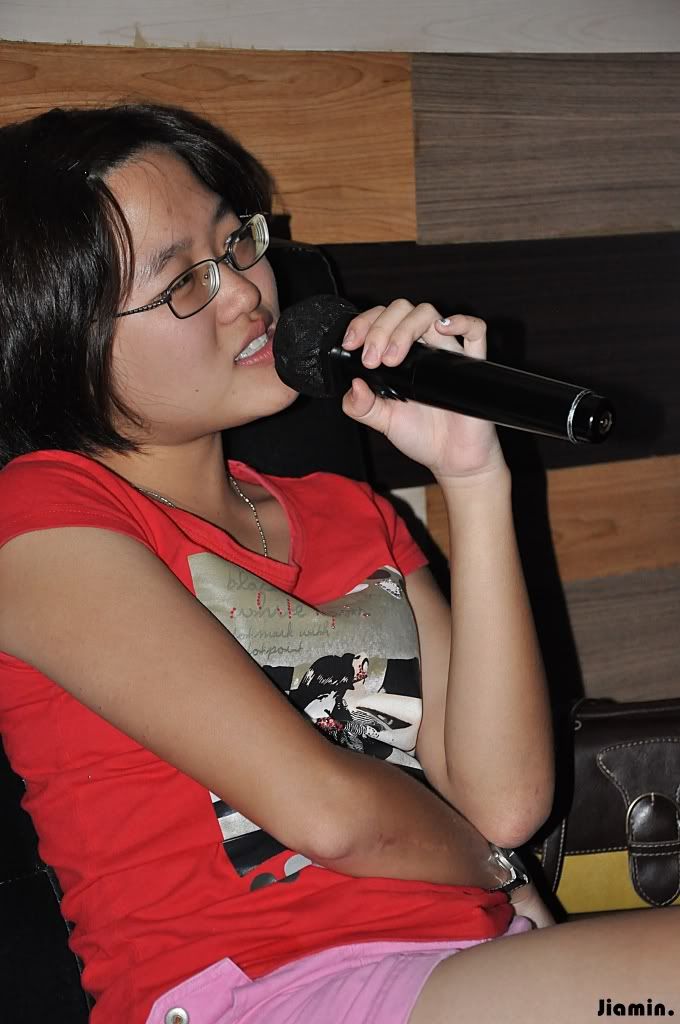 Would you agree with me if I were to say that we're abnormal on that day itself? Truth to be told, I would rate ourselves five over five for doing something as crazy, yet feeling awesome to make our first day the most memorable one. I believe more to come! :D
x.