UPDATE:
I have always looked forward to days and nights like yesterday's when I get to hang out with the girls, Ezy, Rou Han, and Kah Mun, and chitchat endlessly. We may still gossip like how everyone does, but we would focus on things that change our perspectives in any aspects and get us thinking about growing up, instead of merely backstabbing people who do us wrong. Everyone makes mistakes!
---------------------------------------------------------------------------------------------------------------------------------------------------------------
Throughout the three Saturdays before my future mother-in-law finally touched down in Kuala Lumpur International Airport (KLIA), I spent my entire days alone at Don's house after driving him to his workshop, and worked on my reports and assignments. In the afternoon, I usually had to leave the house almost immediately upon receiving his phone call for a quick lunch before he rushed back to resume his work again. Saturdays have always been the busiest days with heavy workload in the workshop!
Nothing could be more suitable and filling than a plate of Mixed Rice as a quick and affordable meal. You could always choose the amount of rice you would like to have, and pick your most preferred dishes at a relatively lower cost than any other cafes and restaurants. The time consumed is no longer worried. Hence, we had our lunch dates at 126 Mixed Rice Restaurant, and he's still visiting this restaurant very frequently for its wide selection of delicious dishes.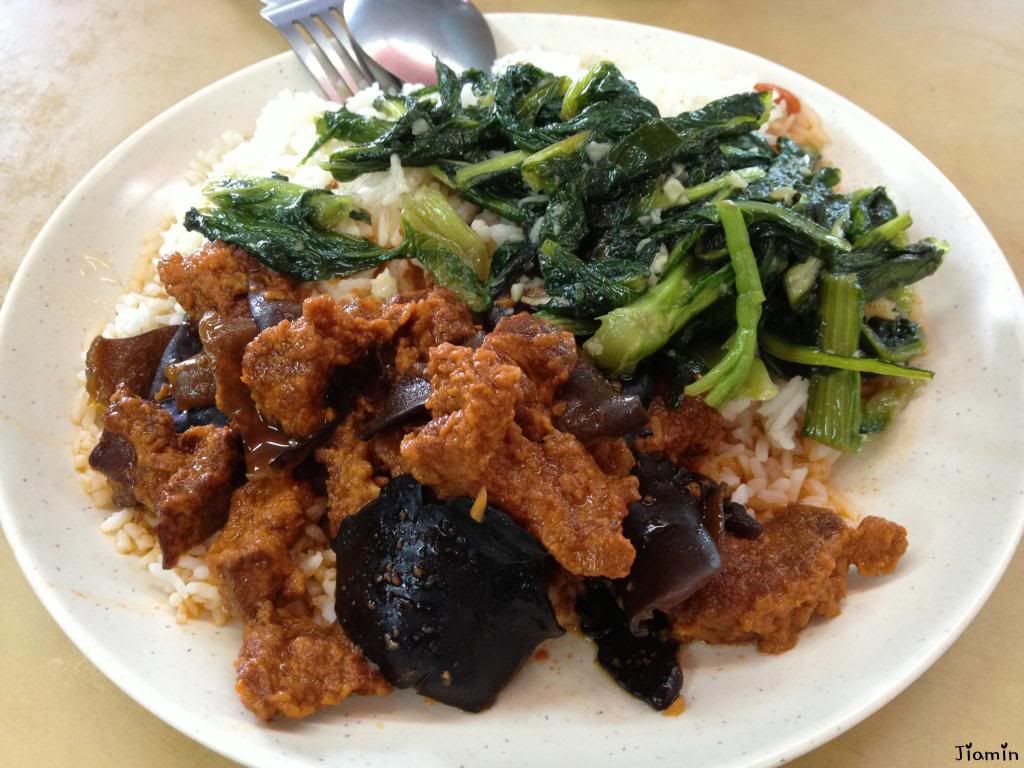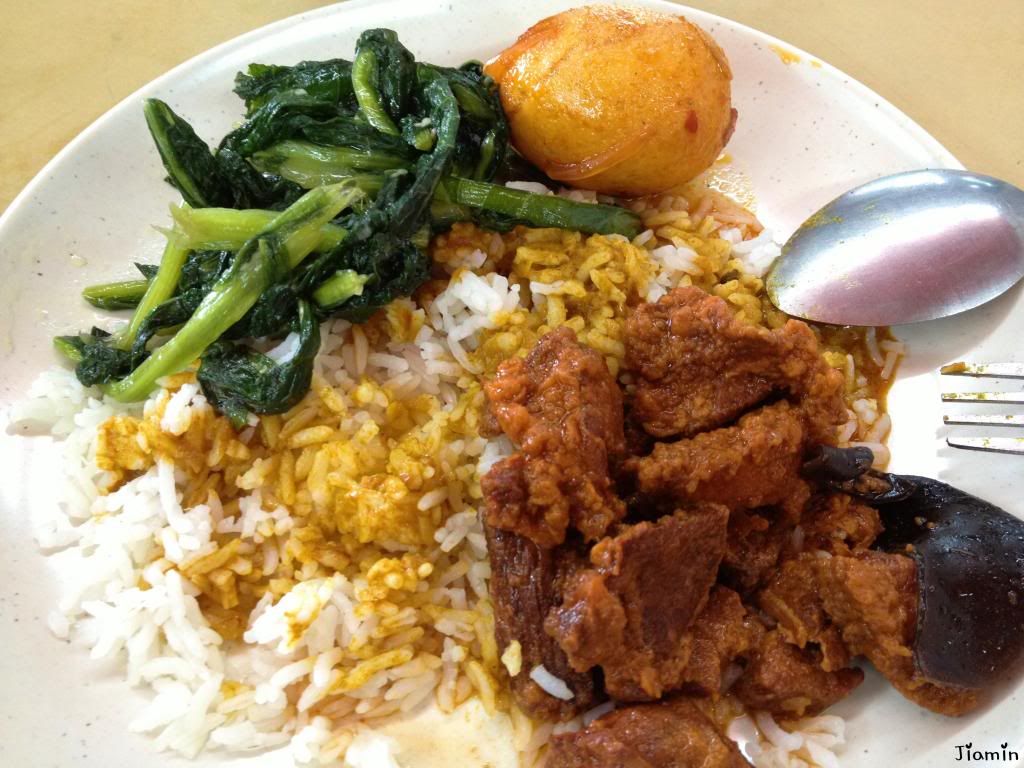 On this particular Saturday, both of us got ourselves a plate of Mixed Rice each, with similar dishes, including vegetables and a generous amount of Hakka Braised Pork with Black Fungus. I added a Hard-boiled Egg in Sambal for myself because it was simply too tempting. These cost us less than RM10.00 in total, with free flow of plain water and Chinese Tea, with or without ice depending on your own preference.

To date, I have only visited this restaurant for three times. It was never crowded despite the many tables they have. In terms of dishes, their vegetables were pretty ordinary. Nevertheless, as a person who is very particular about pork meat, I would highly recommend their Hakka Braised Pork with Black Fungus, because the meat was extremely soft and tender, although quite fattening. It could be a good place to fill up your stomach, especially when you're on a tight budget.

I'm sure I will return to the same place again!
126 Mixed Rice Restaurant
126, Jalan Radin Anum Satu,
57000 Sri Petaling,
Kuala Lumpur.
x.