It's Paradigm Mall again!
Two days after
my dinner at Plan B with the girls
, I decided to bring
Don
, who had never stepped foot in the mall, to explore the food heaven. I did not mind revisiting Plan B again, just because I eagerly wanted him to try what I previously had. Unfortunately, it was full, and we were too hungry to wait for half an hour to be seated, so we had no choice but to go for our backup plan, Watami Japanese Casual Restaurant.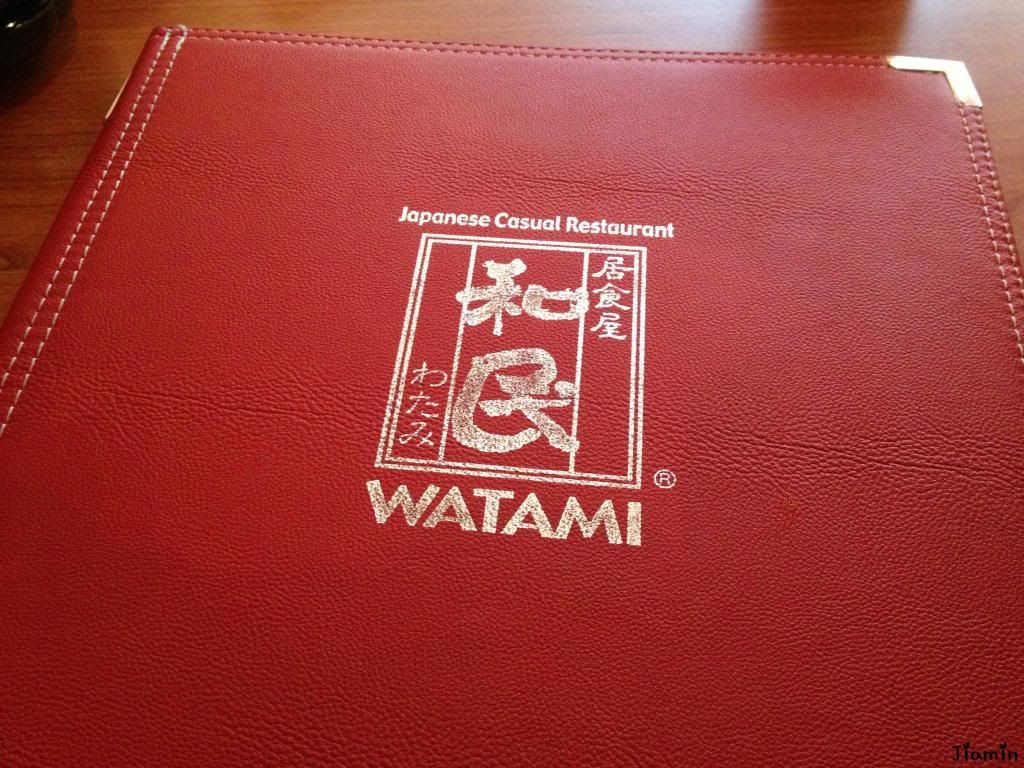 The enterprise group, Watami Co., Ltd., was developed in 1984 and was listed on the Japan Exchange in March 2000. The core service of Watami group is in food service business. Besides, it is aggressively challenging to different areas of business such as "Agriculture", "Environment", "Education", and "Nursing home". More than 600 restaurants were developed in Japan, Hong Kong, Taiwan, Singapore, Shenzhen and Shanghai up to date. Each brand has its own characteristics to provide the multiplex choice for the customer.
Watami Japanese Casual Restaurant is a new type of tavern that concentrates on providing food with less emphasis on alcohol at affordable prices. It serves delicious Japanese food and drinks in a comfortable atmosphere. The dining environment is good for causal gathering and family.
– Copied and edited from
Watami Malaysia
It wasn't really our first experience at Watami Japanese Casual Restaurant. We had our first try at One Utama Shopping Centre, and it was good although slightly overpriced.
As usual, a cup of Hot Green Tea would be the best drink to go along with Japanese cuisine.
Don
had Iced Green Tea instead, and both were refillable.
Thanks to
Don
for ordering their Zaru Soba, which is literally cold
soba
, it was exactly when I changed my impression on
soba
. Since young, I used to consider it as a weird dish with funny taste and I dared not try it, only to realize that I was totally wrong all the while. Dip the
soba
into the sauce and eat it right away, I'm sure you will be amazed by such delicacy.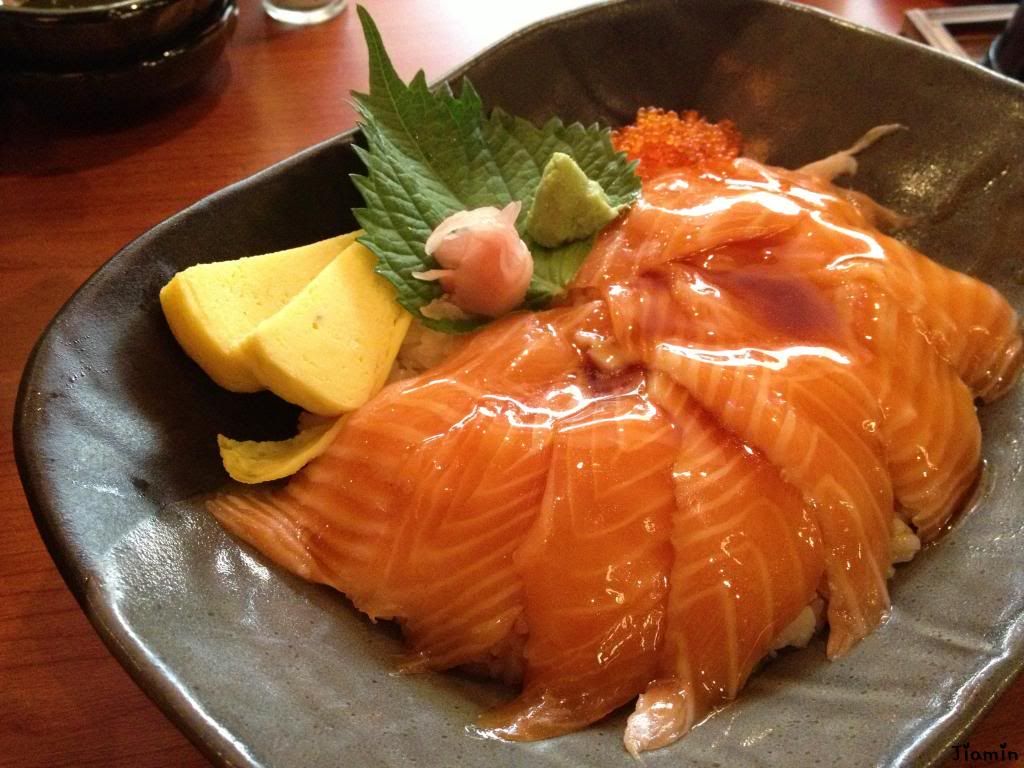 Zaru Soba was too small for
Don
's stomach, so he ordered another bowl of Salmon Sushi Don. Initially, I thought it was only salmon
sashimi
. When I finally realized that it contained rice, my knowledge of his stomach was totally taken to a whole new level.
According to him, as I never eat
sashimi
, the Salmon Sushi Don was a "thumbs up", while I would only prefer their Tamago Yaki, the egg rolls on the side.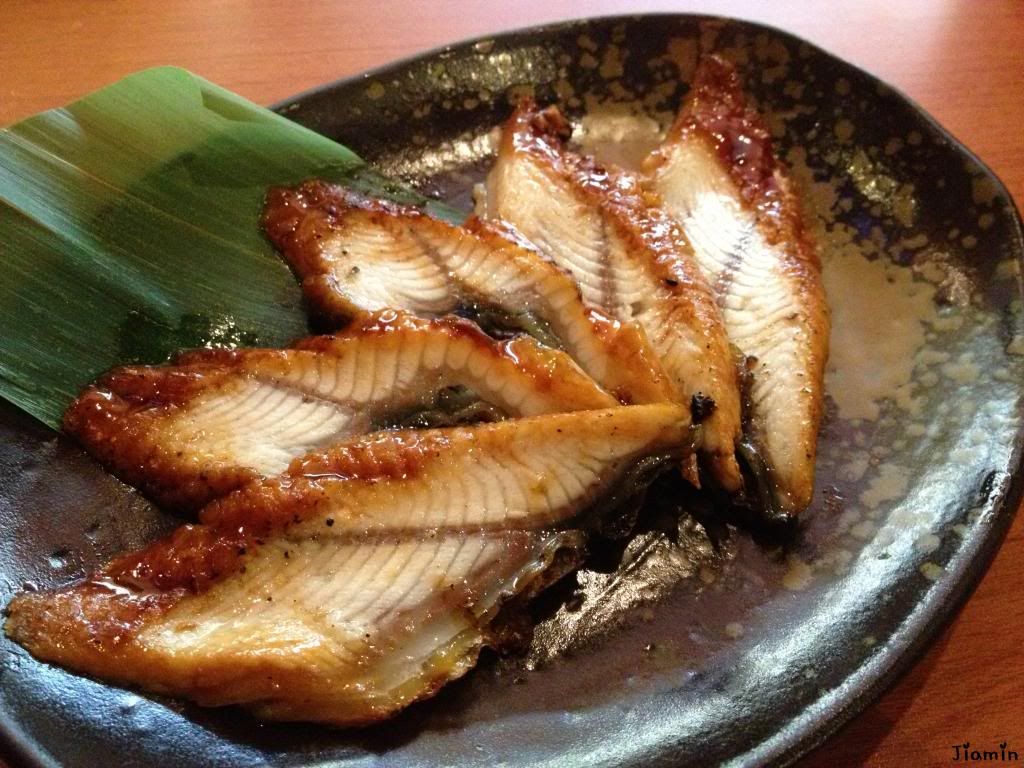 I had my Eel Pot Rice, or Unagi Kamameshi, with an additional Fresh Egg. I loved it, although the process was threatening. I have mentioned that I was in hunger before settling down at Watami Japanese Casual Restaurant. When I placed my order, I was informed that I had to wait for 3 minutes before I could start eating my food, and I agreed. Apparently, the time I had to wait for my meal to be cooked was way more than merely 3 minutes! I felt cheated.
Still, it is recommendable if you do not mind having sticky rice, which is my favorite of all time. I did not regret adding the Fresh Egg right before it was completely cooked. The great smell of egg was just irresistible!
Priced at approximately RM41.50 per person, it had burnt a hole in his wallet. Despite so, I will still be sure to return occasionally. Ah, their Zaru Soba! :D
Watami Japanese Casual Restaurant
Lot 07, Level 1,
Paradigm Mall,
1, Jalan SS7/ 26A,
Kelana Jaya,
47301 Petaling Jaya.
Tel: +603-78869661
x.