Pommes Frites Bistro at Asian Avenue, Sunway Pyramid, has been one of our favorite places for an enjoyable and affordable Western meal, offering wide selection of spaghetti, pastas, and even freshly cut fries cooked in different styles. Honestly, we tend to experience hard times deciding on the most preferred choice from the menu during each of our visits. This particular time, however, was slightly different from the others. I was too full from my late lunch, so I couldn't help but to opt for a lighter meal, which was in fact not entirely light.
I had my Regular Ultimate Clams cooked with mushrooms, shallots, garlic, parsley, and butter, served together with Belgian Fries with Mayo. I found the clams to be quite okay, although incomparable with those served at the seafood restaurants, except that they were not totally cooked. Soup wise, it could be so much closer to getting a "thumbs up" if the amount of salt added were to be reduced.
Pommes Frites Bistro is actually famous for its fries, and they are claimed to be freshly cut. Their Belgian Fries was definitely good in terms of taste and smell. My only advice for my fellow readers is to be aware of the type of sauce you order. I had Belgian Fries with Cheddar Cheese during my very first visit with Don, and I wasn't very happy with the outcome. It wasn't even appetizing at all, to be very frank.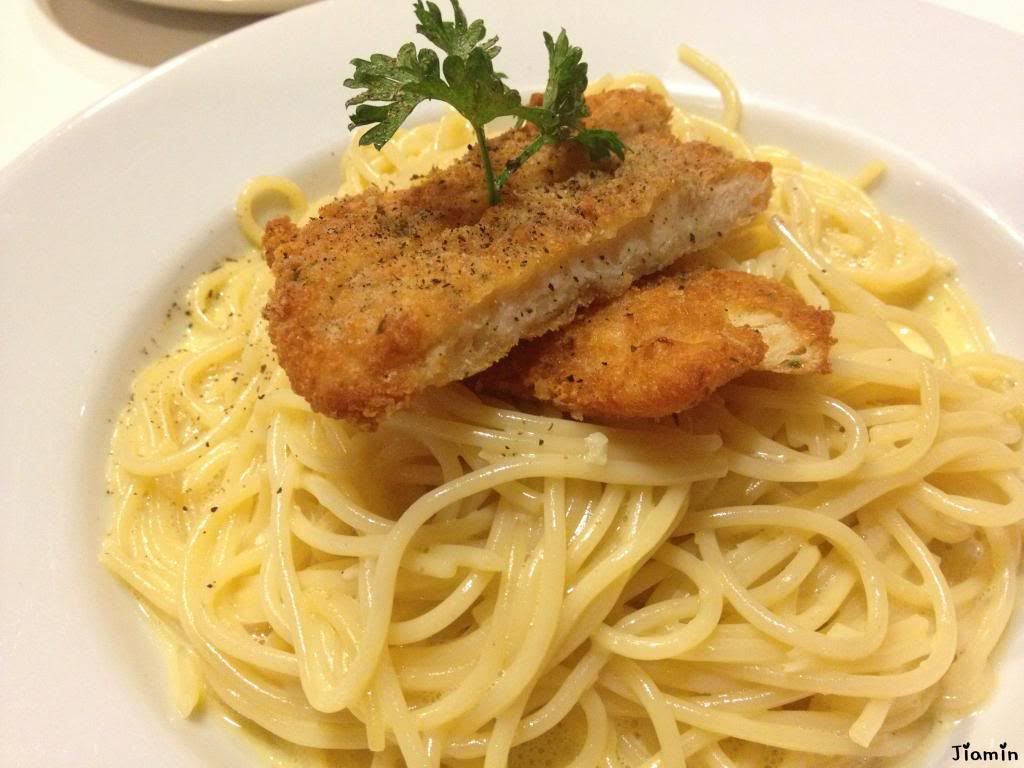 Don had Spaghetti Carbonara with Fried Chicken, if I'm not mistaken. I would usually prefer my spaghetti to be cooked with aglio olio, but here at Pommes Frites Bistro, regardless of its exaggerated portion, I loved their milky carbonara. Trust me, you can never say no to that!
In case you're curious about the term, "exaggerated portion", their portions for spaghetti are always huge enough to get your tummy stuffed to a maximum level. I'm serious!
So, would you consider coming? I hope it's a yes!
Pommes Frites Bistro
F1.AV.196, First Floor, Asian Avenue,
Sunway Pyramid Shopping Mall,
No. 3, Jalan PJS 11/15,
46150 Bandar Sunway,
Petaling Jaya.
Tel: +6012-6061717
Business Hours: 11.00am to 10.00pm, daily
x.