UPDATE:
Since young, I never really have an idol to really admire. Previously, I may have admitted loving Danson Tang, Fahrenheit, or F4, those merely stayed for a few months or so, until I started to be addicted to Running Man recently. Since my semester break started more than a week ago, I have been spending my entire day watching this South Korean variety show from the very beginning. Since then, it has become part of my entertainment, or perhaps part of my life. Other than the activities that they do, it is the members that I love because of their sincerity and stupidity. At least these are what I see in them!
Don't worry. I would never be fangirling physically, mentally, verbally, non-verbally, and etc.
---------------------------------------------------------------------------------------------------------------------------------------------------------------
Part 1:
3 Days and 2 Nights at Homestay Haji Dorani, Sabak Bernam
It's been a while since the
previous post
about my trip to Homestay Haji Dorani in Sabak Bernam. Hence, here I am, proceeding with what I have neglected and getting my remaining tasks completed. I hope so.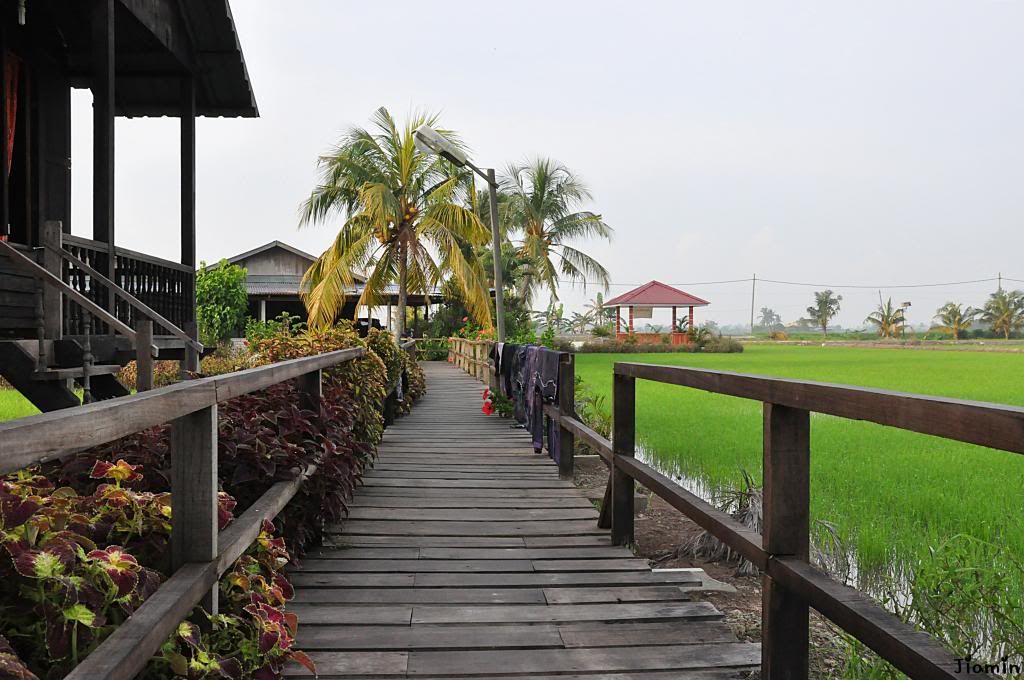 Nothing could ever beat the feelings of waking up to such picturesque scenery. As soon as I groomed myself, I walked out of the wooden chalet in the middle of the paddy field and enjoyed the cool morning breeze along the wooden pavement. Literally, I was in heaven. The fresh air was what we would never be able to experience in the city. From time to time, I would really love to return to the same place again and again because three days and two nights are not enough.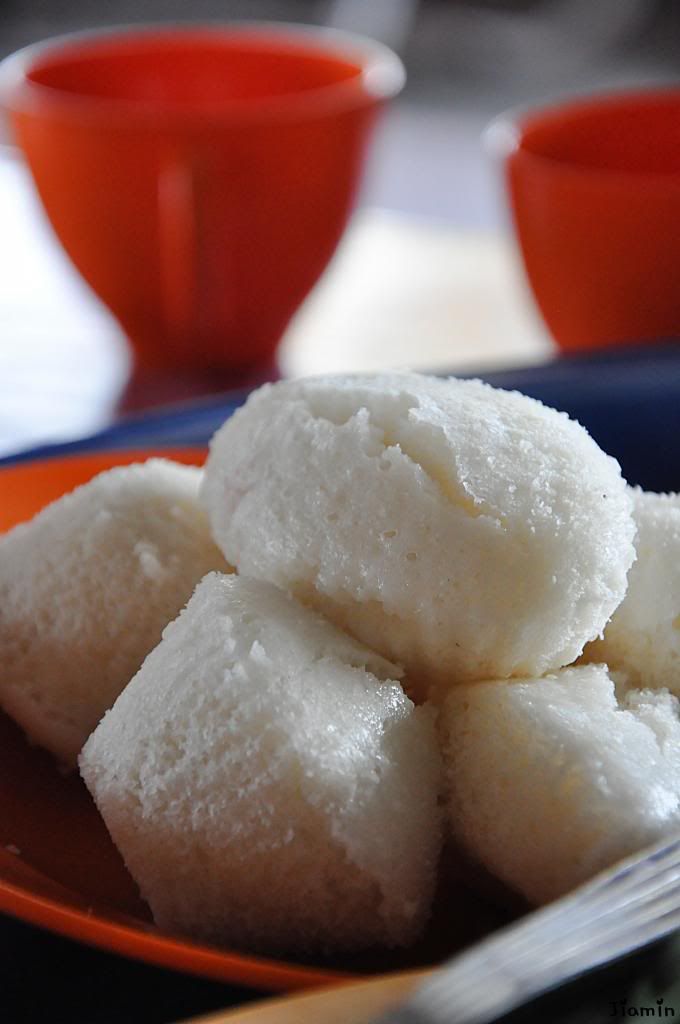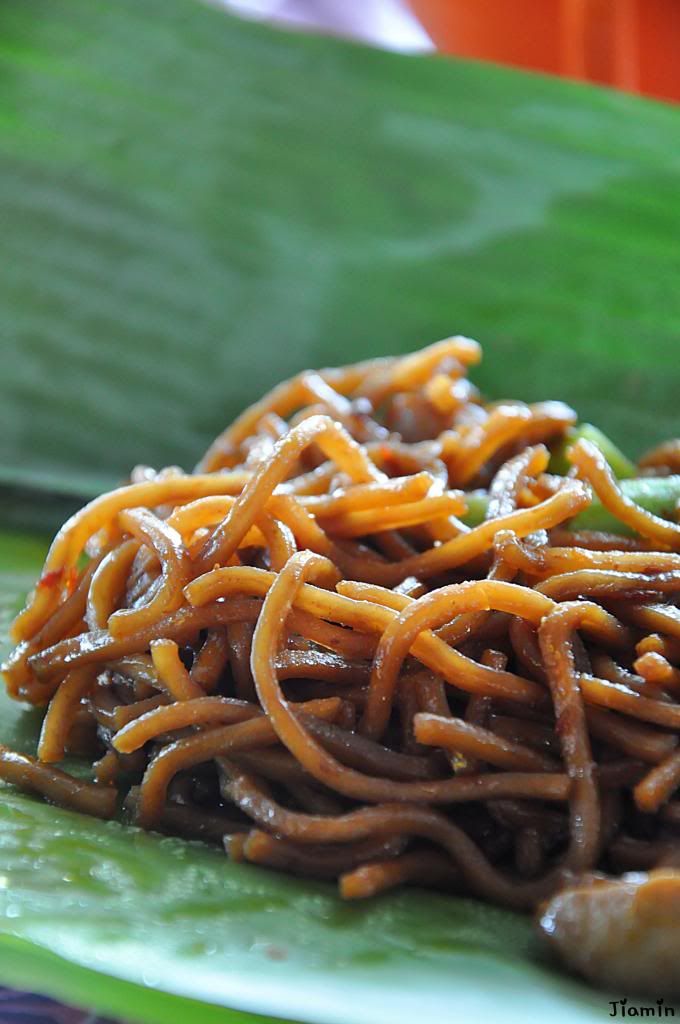 Breakfast was ready to be served in the huge dining area when we were still lingering in our wooden chalet. Some traditional Malay kuih was served. Unfortunately, apart from the Kuih Lapis in pink, I couldn't name the other two types of kuih that we had in the morning. I could only recall the fact that I disliked the taste of the ones wrapped in banana leaves. Fried Noodles was served as well. Surprisingly, as a person who dislikes yellow noodles, it tasted quite homely and less oily than what could be found in the city, to be honest.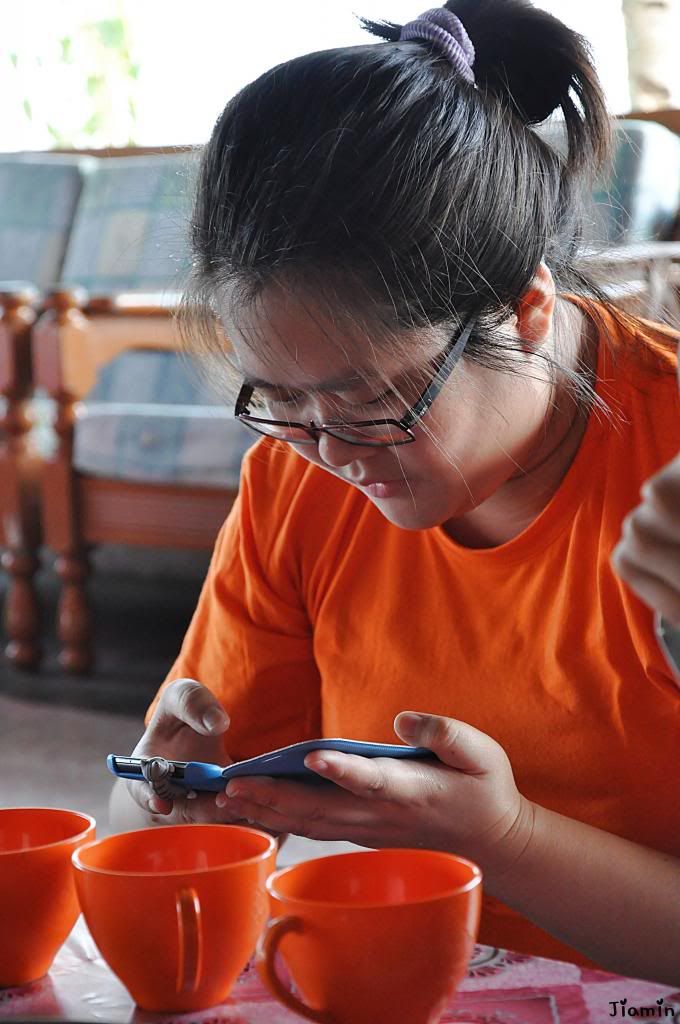 We settled down at the dining table, spent the free time browsing through social networking sites, and started to swallow as much food as possible until we were pretty much bloated. I wouldn't say I like the breakfast of the day, but it was the feeling that I enjoyed.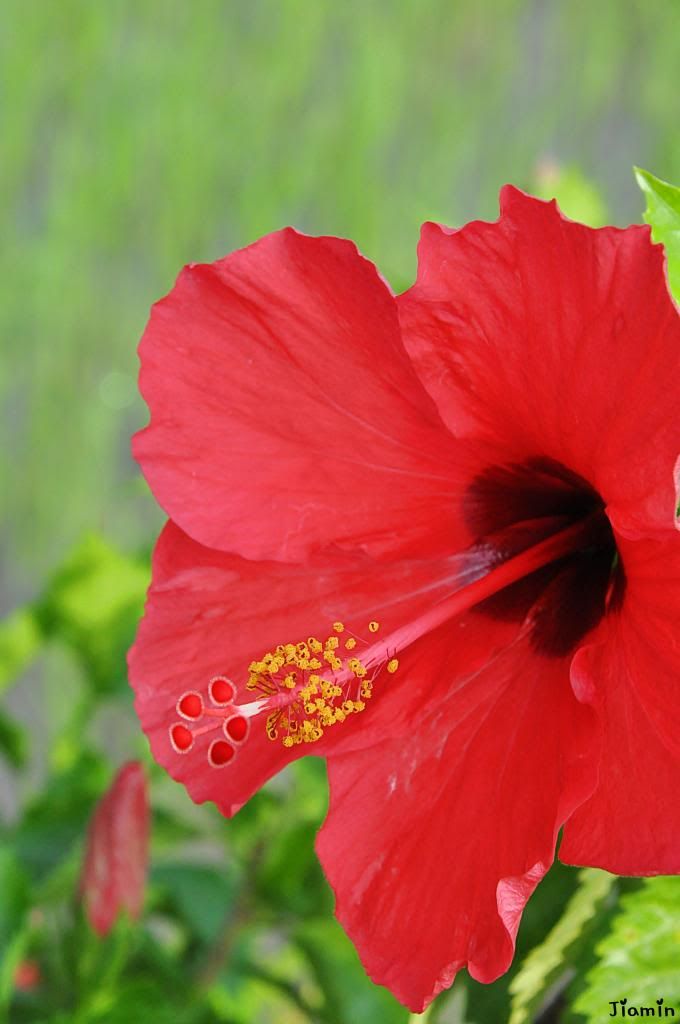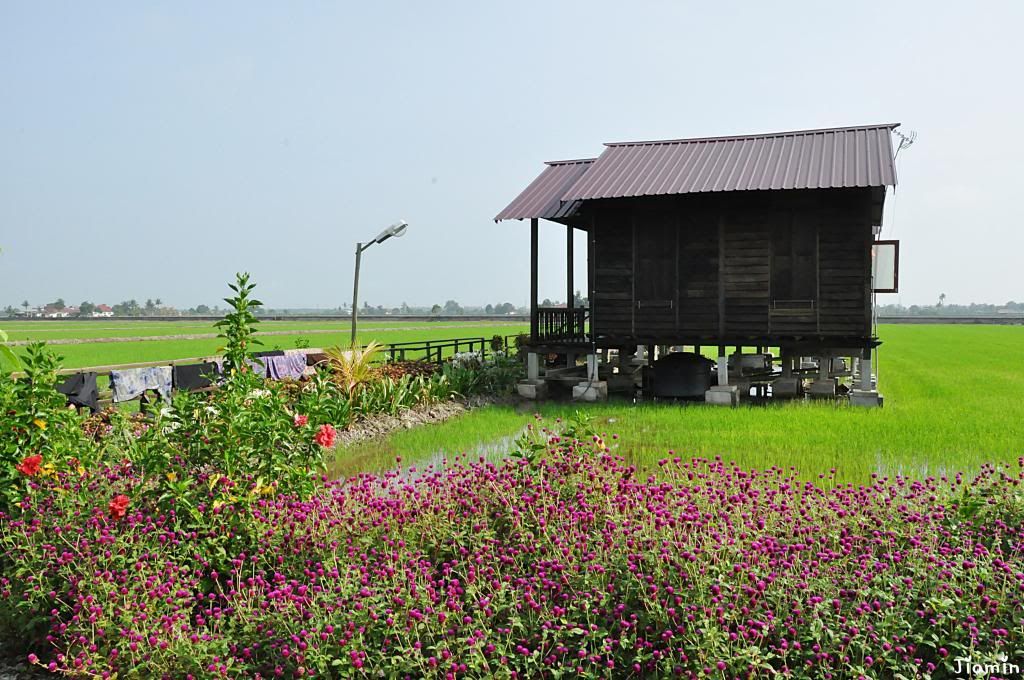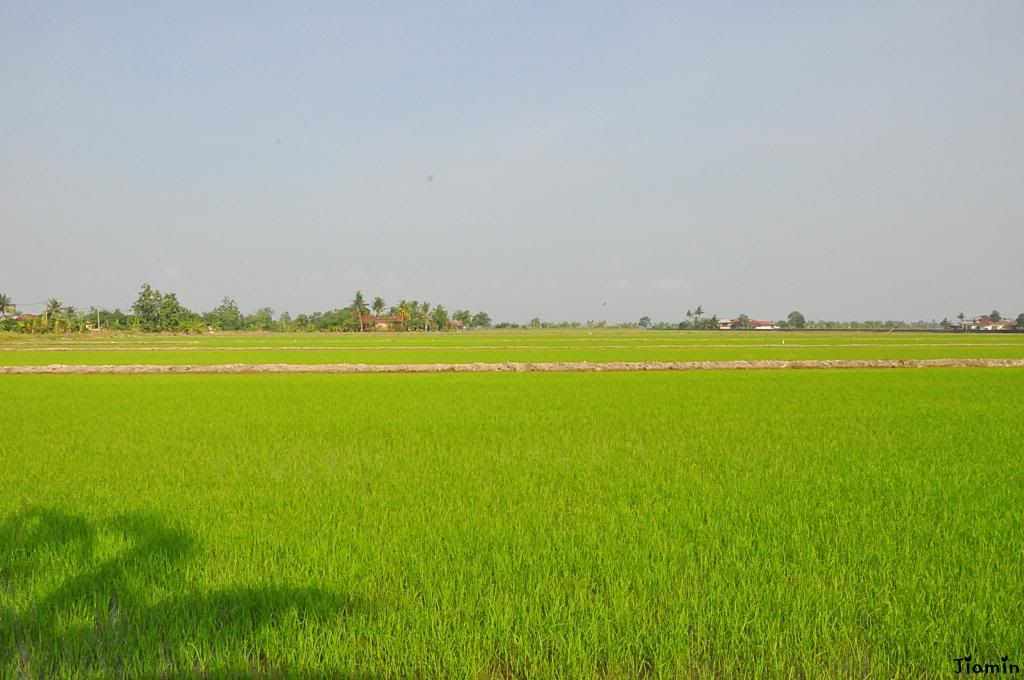 Definitely, before the beautiful morning was gone, we had to wander around the area, relax, and enjoy for a bit prior to proceeding with the very first activity of the day, although we were already running late. Wouldn't you be delighted just by looking at these photos? Imagine being there physically!
x.