To those who celebrate Chinese New Year, Gong Xi Fa Chai! :D To be very honest, my Chinese New Year hasn't been as good as I thought it would be, ending with bird pooping on my hair up until this moment as soon as I got down from my brother's car, right before I headed for breakfast with my family. Yuck! I'm no longer looking forward to having any better day to lessen the disappointments; hopefully though, things could work relatively well in terms of academic, and not to mention the ongoing relationship of me and the
Badman
.
Busyness being one of the most common excuses to explain my disappearance from this blog since I last blogged, I finally get to type a few paragraphs to continue with the missions that are yet to be done. We travelled all the way down south to the city to walk around before we continued our journey to attend
Naeem
's sister's wedding ceremony in the late afternoon.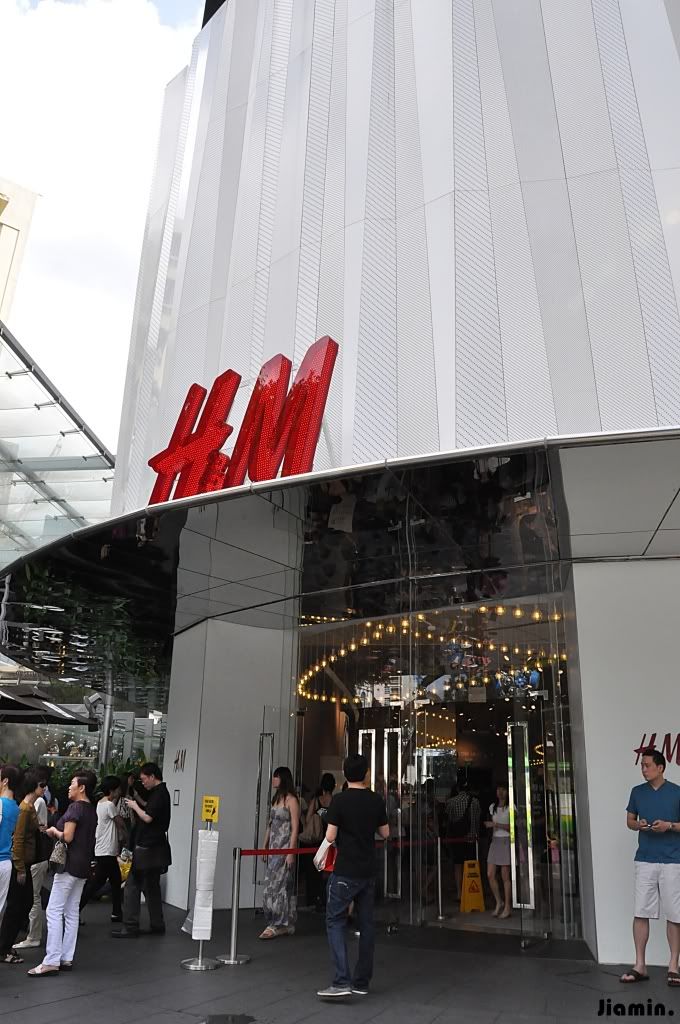 H&M
, being a newly launched outlet in Singapore, was having huge discount at the moment and they couldn't resist the temptation to tour around the shop, leaving me and the
Badman
standing right outside for almost half an hour.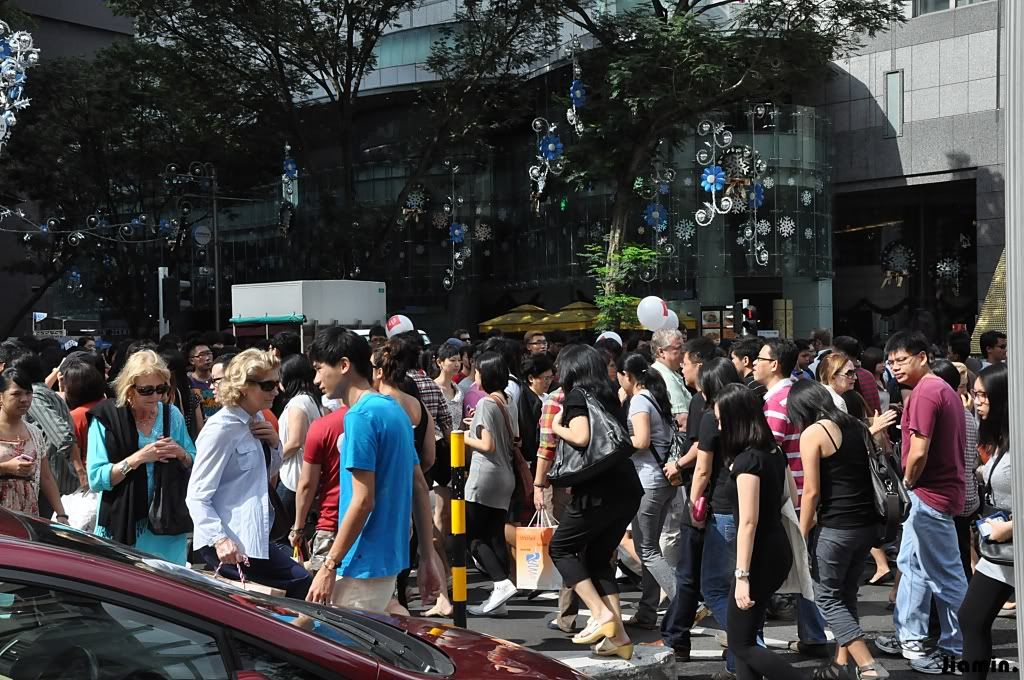 .
It was truly an eye opener to be in Singapore without the parents' company, with so many things to be observed that we realized how Malaysia still has a whole damn lot of improvements to be done. Just by looking at how the passersby behaved while crossing the road where its traffic was almost as heavy as that of in Kuala Lumpur city, you know what to say.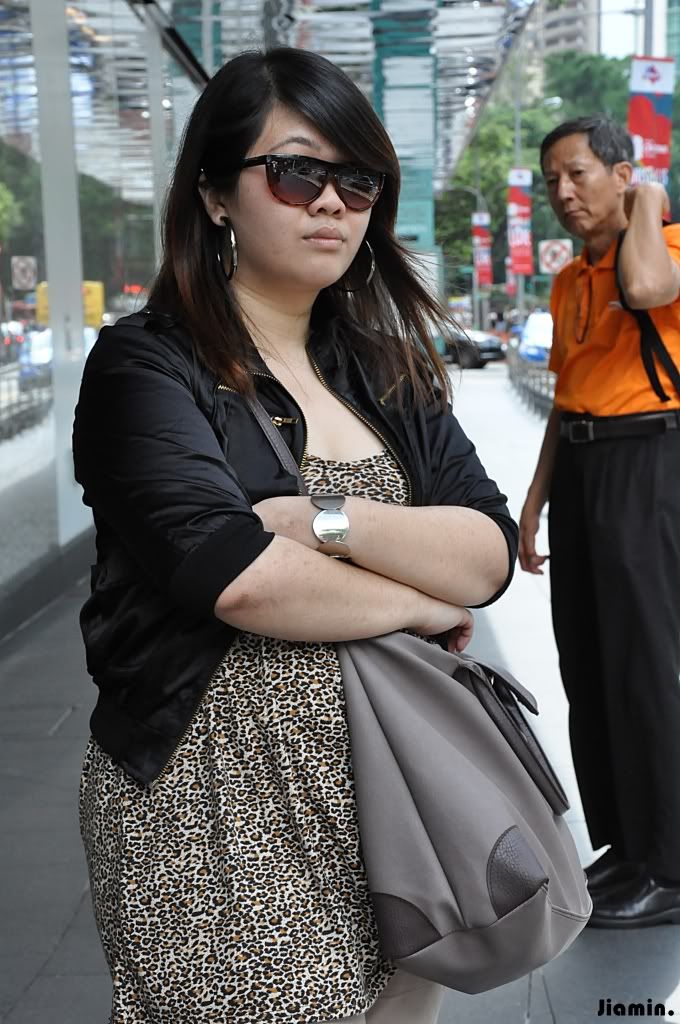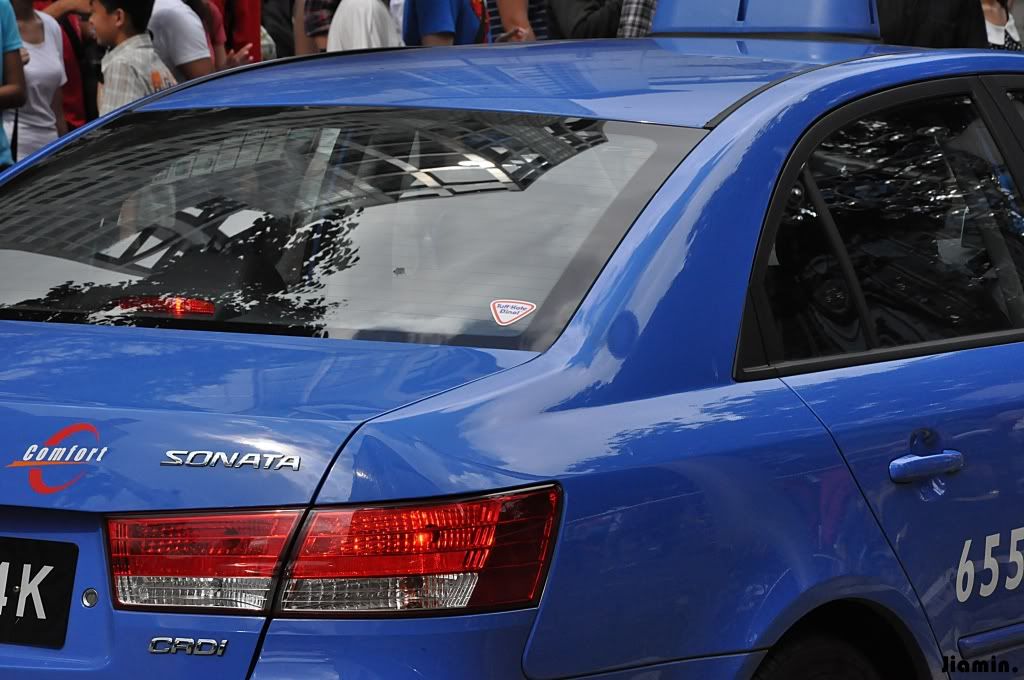 After a few hours of being in the country, to our surprise, we had came to realize that Hyundai Sonata was one of the vehicles that was commonly used as a cab in Singapore, just as similar as our Proton Saga in Malaysia. Apart from that, we were very much impressed to see vehicles like Mercedes Benz, Toyota, and any other cars that were said to be expensive for us Malaysians, being used as cabs too despite the higher rates as compared to the others.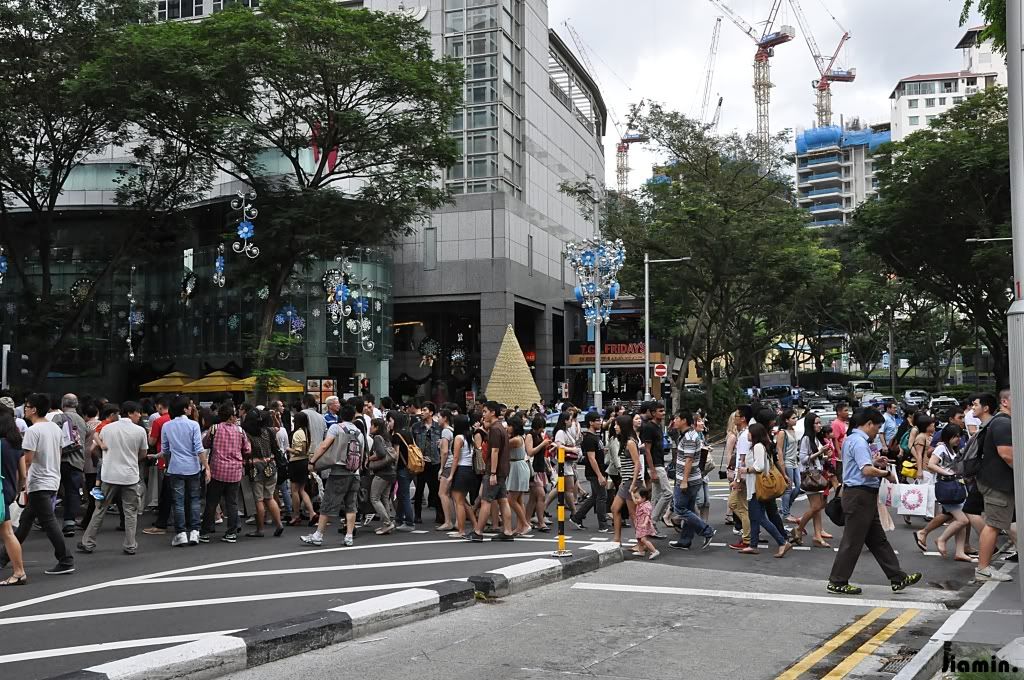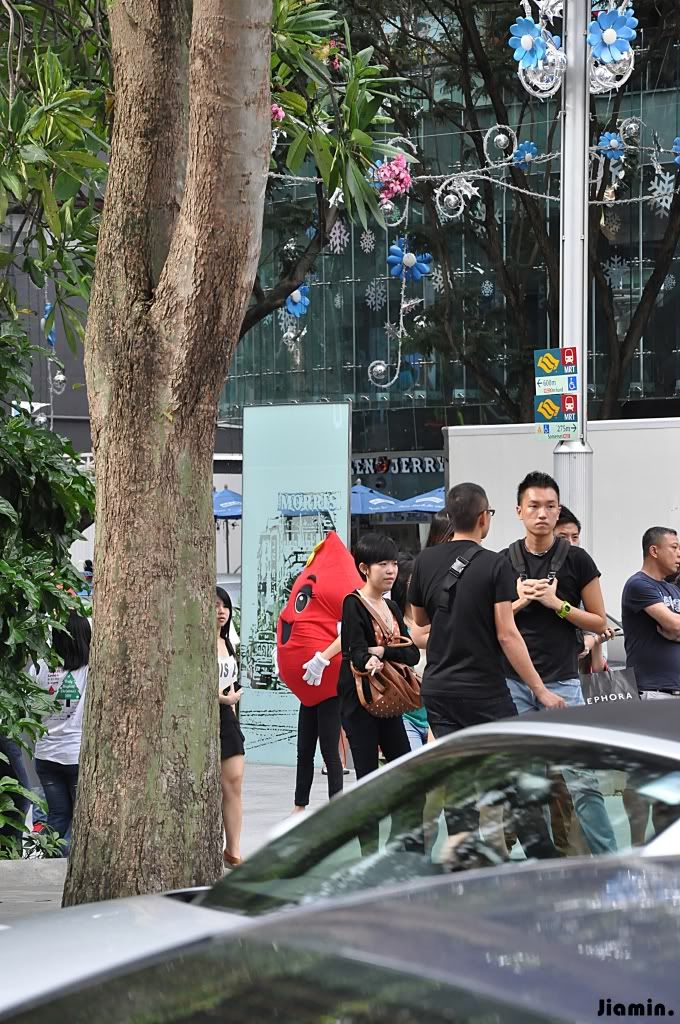 We supposed some blood donation related campaign was held somewhere nearby the area. Spot the cute blood drop on the street! :D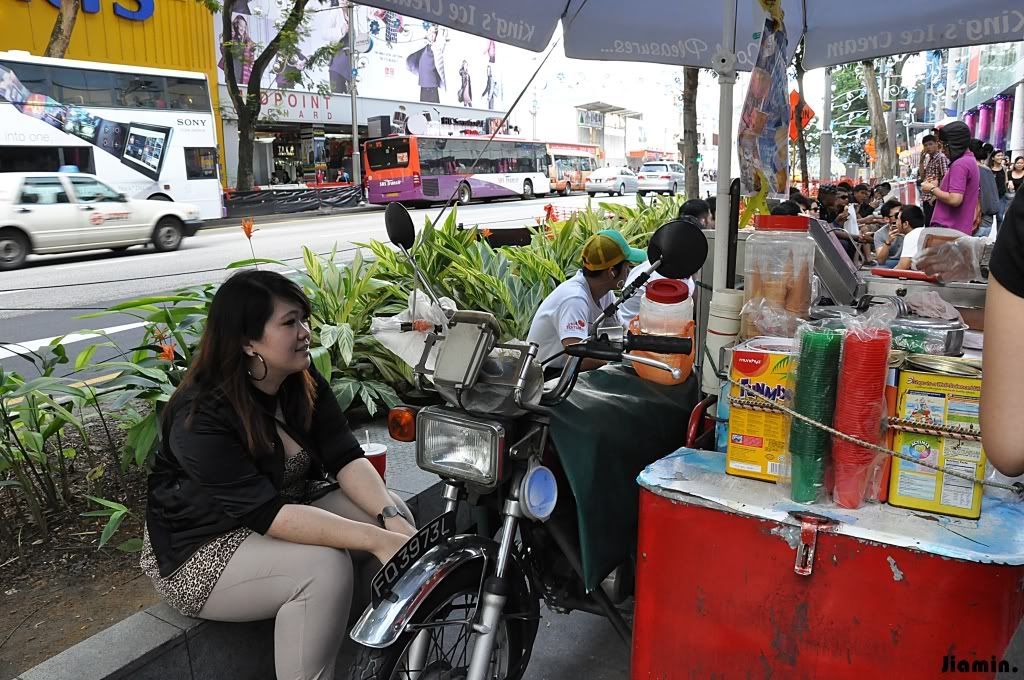 She requested for this photo because she thought she looked like an ice-cream seller. LOL!
After they had finally done with their businesses from one outlet to another, we finally started moving our asses off to attend the wedding ceremony of
Naeem
's sister. We were initially told to be there at Kampong Ubi Community Centre by 3pm but by the time we started off our journey by taking MRT from one station to another, and asking around to get the right direction to that place, we arrived at no earlier than 4.30pm; that's the typical students of DT37. :P
Stay tuned for photo of the bride who looked so extremely gorgeous on her very special day!
Part 1:
Travelling down south to Singapore.
Part 2:
Unfortunate incidents at Downtown East, Singapore.
x.