To all those who celebrate Chinese New Year, Happy Chap Goh Meh! Just in case if you are not aware of this festival, it simply means the fifteenth night, which is equivalent to the very last night of Chinese New Year, in Hokkien dialect. No more extra red packets or commonly known as angpaus by the married, no more firecrackers or fireworks to be seen everywhere in the country, more shopping on shoes as buying shoes during Chinese New Year is believed by the elders to be one of the many taboos, and beyond doubt, more limitations in food consumption after gaining weight crazily through the holidays. It's time to be back to the reality!
P/S: Speaking of shoes, I'm urgently in need of some suggestions of where I could get a pair of wedding shoes in purely white colour, and it is acceptable to have something silvery added, with no more than RM100, preferably covered and not too high, almost as similar as this or this. HELP!
It was no earlier than 3pm as we started off our journey to Kampong Ubi Community Centre, by taking MRT that was of some pretty short distance from one station to another, and we walked some half an hour to realize how far it was as we arrived at the destination. Some of us were crazily sweating along the way; if I didn't prefer travelling with my slippers and bringing my high heels along, my legs would have been broken into pieces while we were still in the town.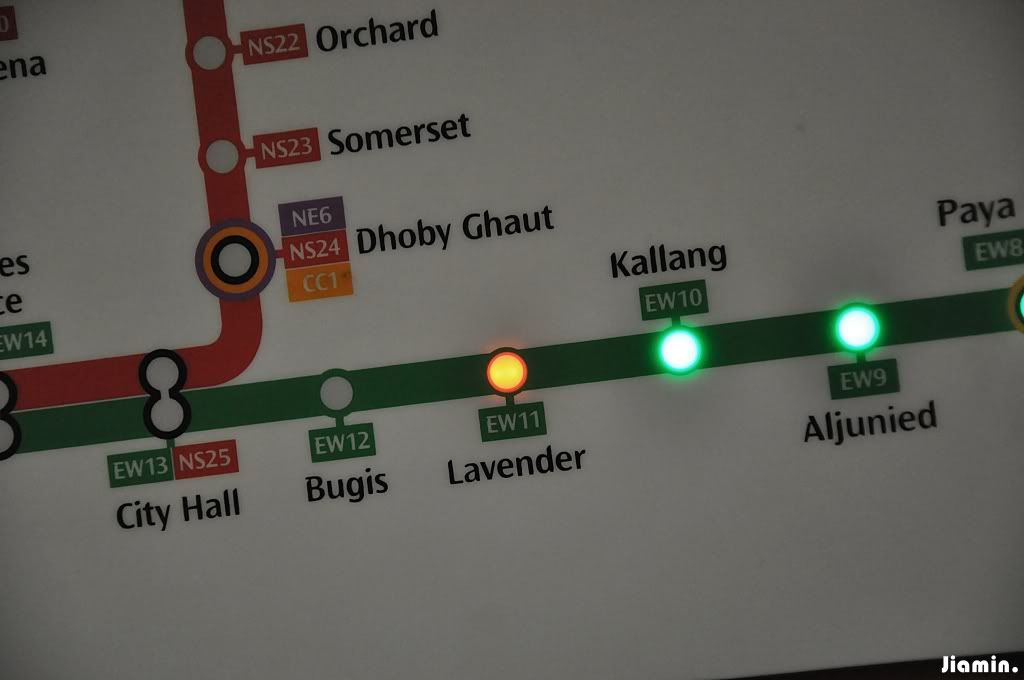 Truth to be told, I liked how the MRTs in Singapore operated with lights being lightened on the board from the starting point to the ending point, with blinking lights whenever it arrived at one platform, unlike the Malaysian LRTs that they sometimes never even announce one single thing.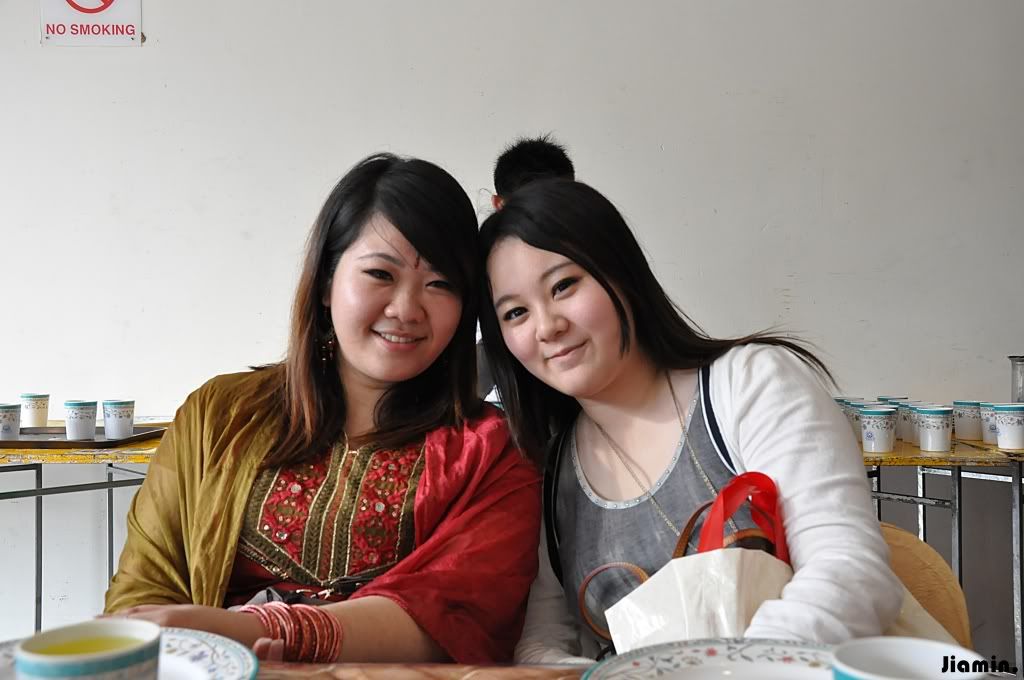 The ongoing wedding ceremony had brought the crowds to a certain climax as we arrived at the community centre. As soon as we were seated, we had some conversations with Naeem before we were served with foods by the young caterers.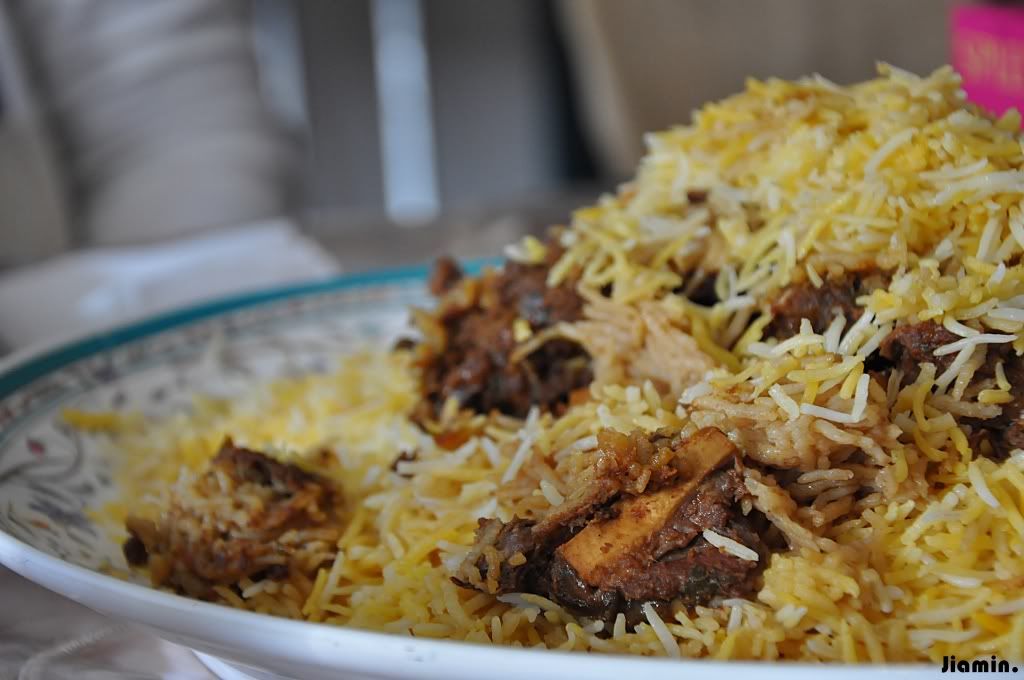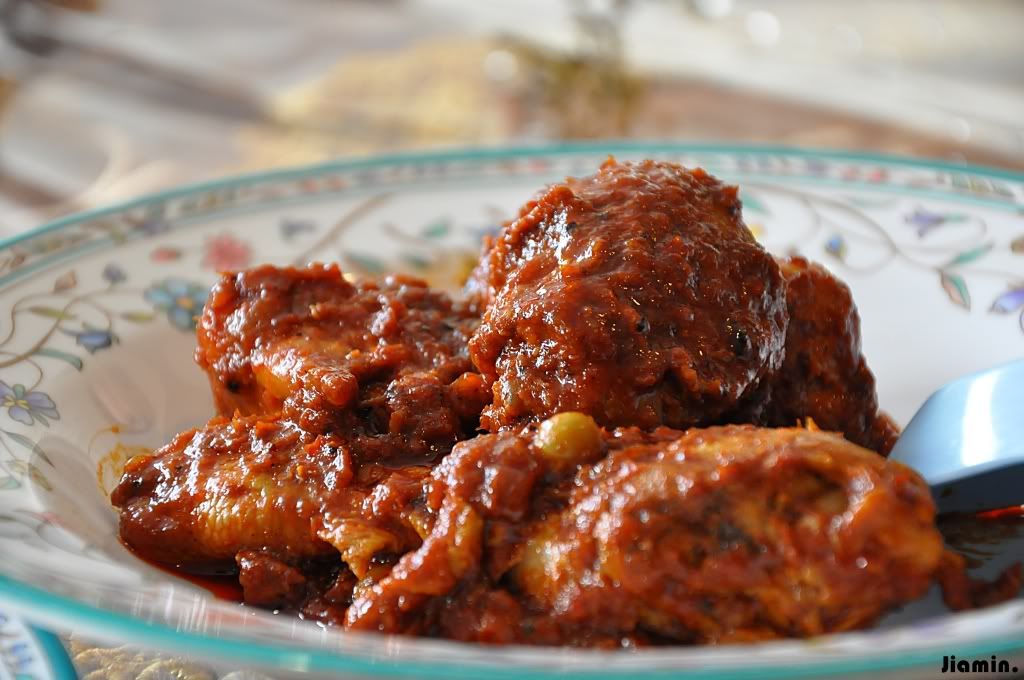 I thought I was lucky enough to be invited to attend this wedding ceremony that I finally got to savour such delicious Indian or Pakistanis foods with their significant long grain rice known as basmati according to Wikipedia, for the first time ever in my life. Despite being cooked with beef which I don't eat, I couldn't resist the temptation to eat plates of rice together with some spicy chicken as well as the vegetables served.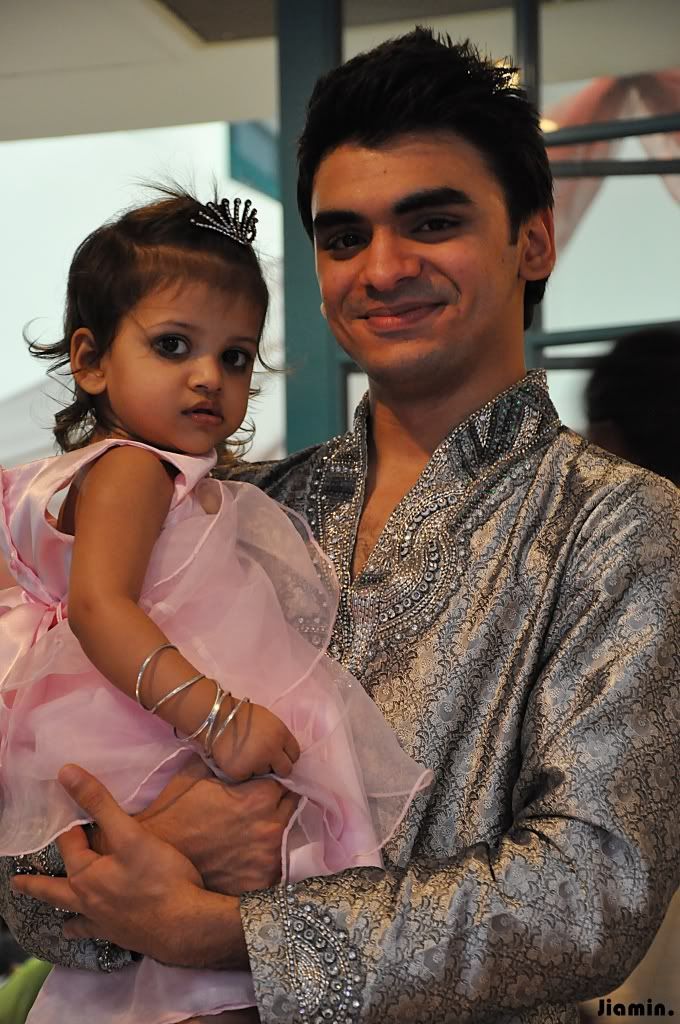 That was Naeem, with this little girl staring scarily at me; damn.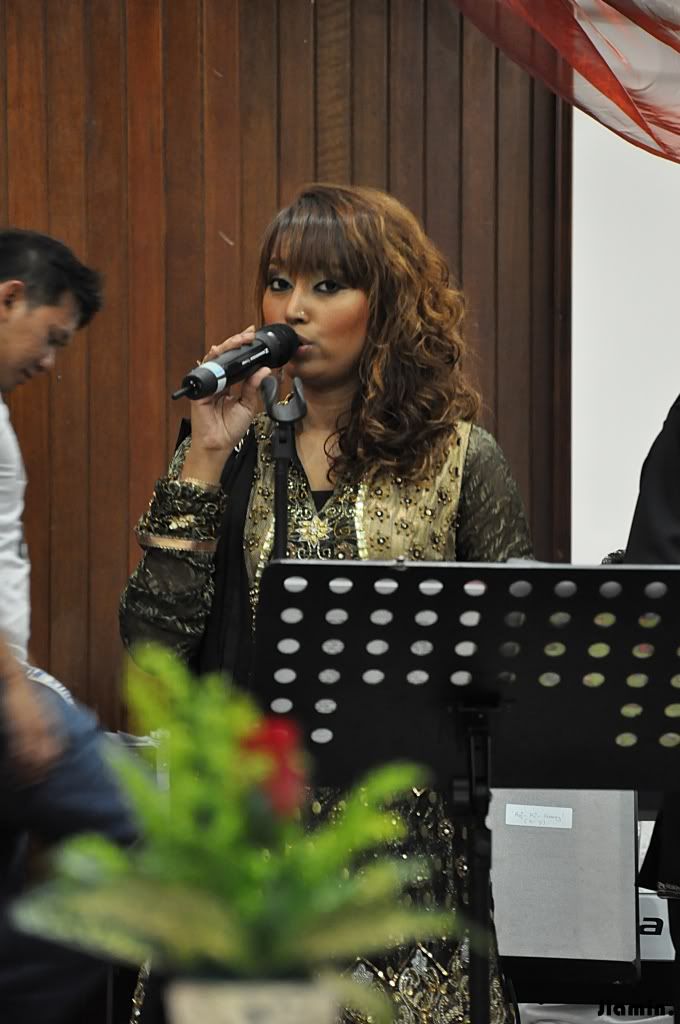 Three singers were invited to sing throughout the ceremony, right in front of the stage, with some volunteered singers performing during their breaks as well, to entertain the attendees.
People, spot his electronic instruments; heck, cellophane tapes were everywhere yet they were still functioning as well as how the new ones would function.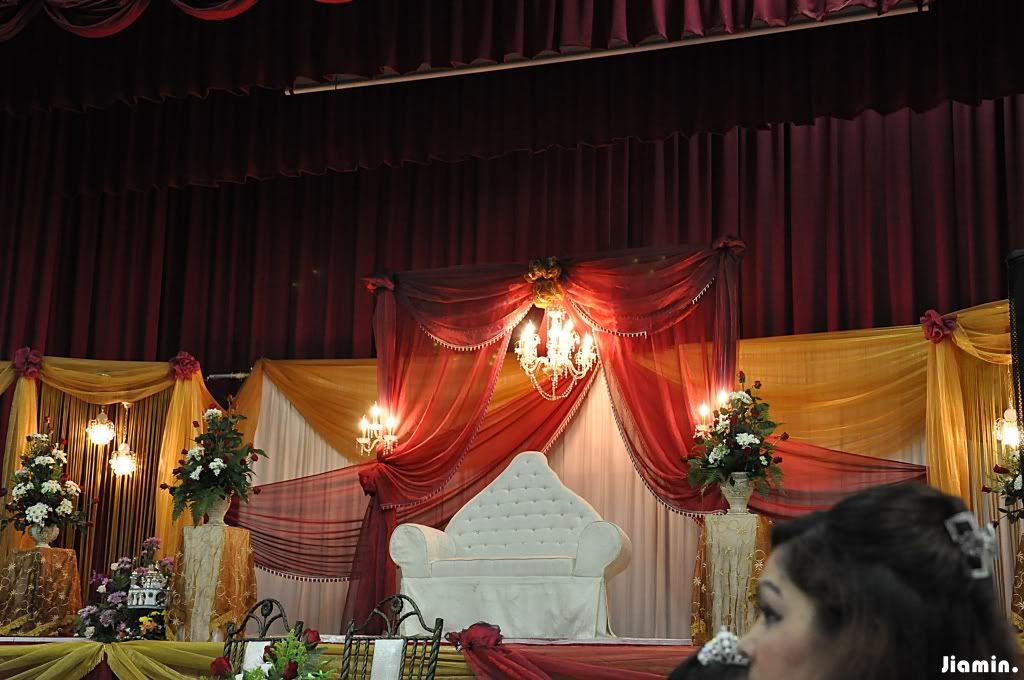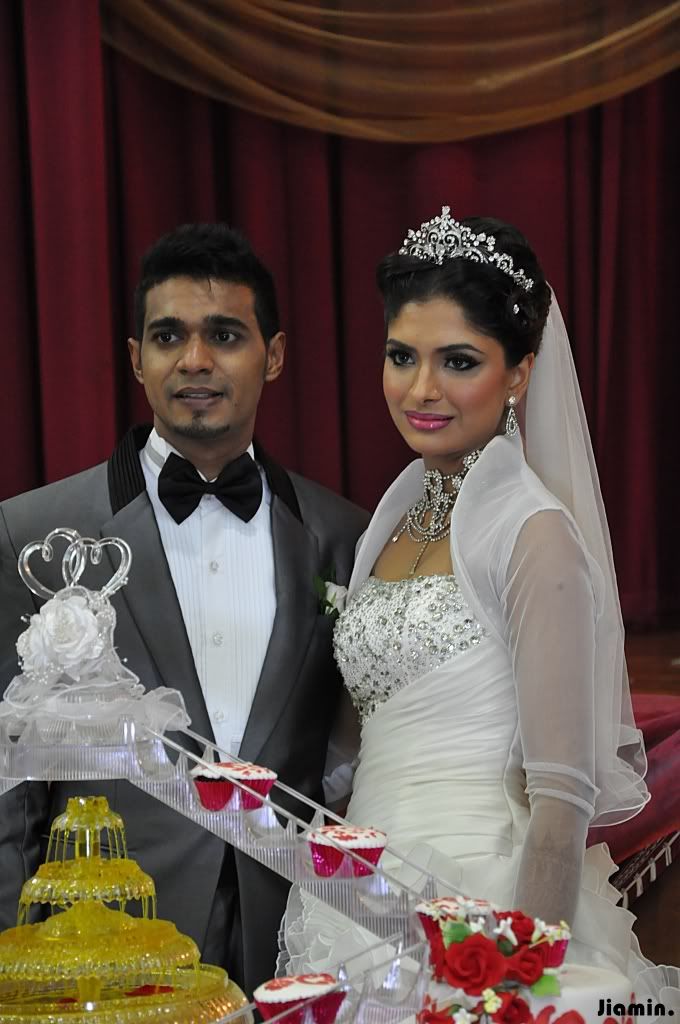 Finally, here is a photo of the bride and the bridegroom, whom they're both so tall being one of the most obvious features in their families. Honestly, I personally thought the beautiful bride looked like some western artists and this had been agreed by some of my friends who attended the wedding ceremony. :)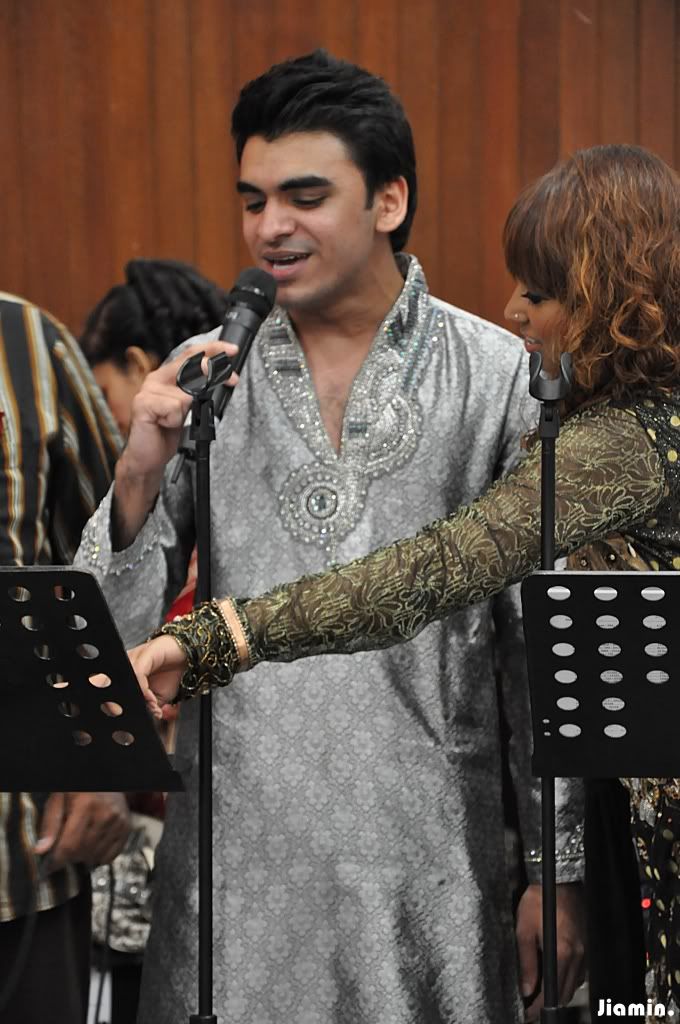 When the entire ceremony was about to end, somehow Naeem was given an oppotunity to sing in front of the crowds with the beautiful lady leading him with the lyrics.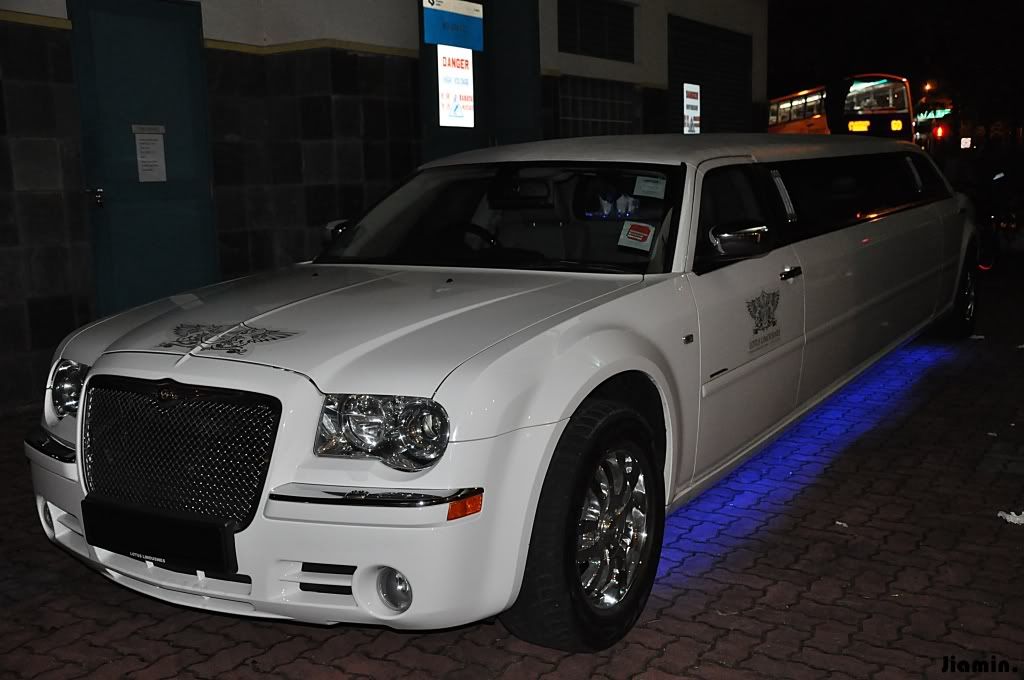 Believe it or not; this freaking awesome limousine was their wedding car of the night that drove the newlywed and their direct families back home, with a policeman leading in front.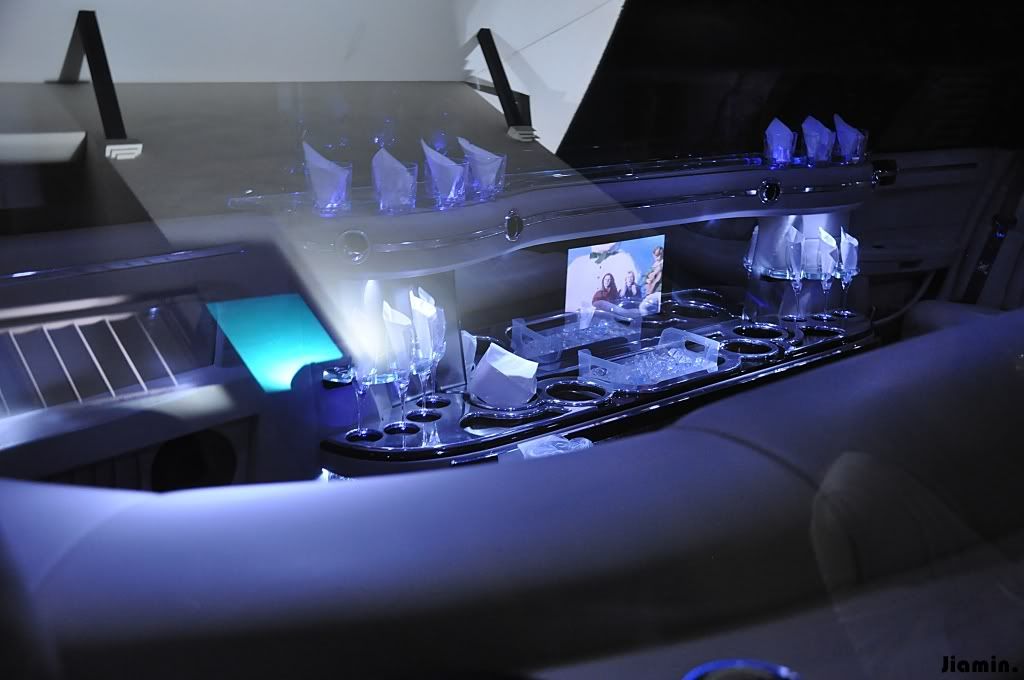 The ultimately awesomely awesome interior of the limousine!
As soon as the couple left, we bid goodbye to Naeem and started walking to the MRT station for journey back to our resort. I was way too exhausted for being restless since the approximately 4 hour journey from Kuala Lumpur to Singapore and I literally fell asleep when they were leaving to the town to have fun with Naeem, hence the Badman decided to stay with me and we had some really good rest throughout the peaceful night. That was basically how our day was spent, with most of the time wasted on walking.
x.