It's been a while since I last blogged for reasons that you have probably known, with some complications about friendships going on around my classmates that annoyed me a lot, I literally forced me myself to stay disconnected from the outside world whenever I was alone, partly to avoid being involved in whatever conflicts that were going on among the people. It really sucks to have finally experienced how people hide their true selves in the beginning of anything and to realize the changes only when something happens. At the same time, it feels great to have finally known their true colours eventually before one falls into the trap. Knowing that I'm not at any position to revenge nor am I a revengeful person to be very honest, I believe Karma will do its work one day to people who truly deserve some punishments. :)
The Badman and I woke up pretty early in the morning on the second day in Singapore, when Shannie, Peily and Robert just went to bed from spending their entire night having plenty of fun in Clarke Quay. Since we were given two breakfast vouchers per room upon checking in to the resort, we decided not to waste it for how expensive it was to be having meals in the country for students like us.
Strange though; unlike any other hotels or resorts where breakfast is commonly served at a fine dining restaurant with some simple buffet,
Costa Sands Resort Downtown East
had its breakfasts served at a mini coffee shop, Old Days Kopitiam, located at Downtown East, which was about five minutes away from our room.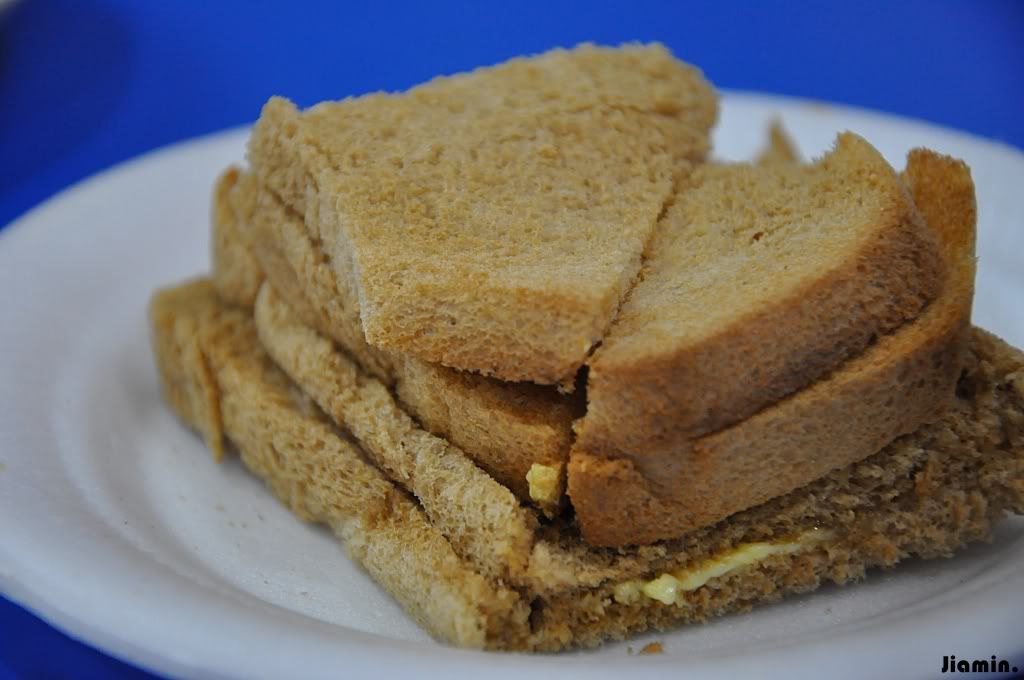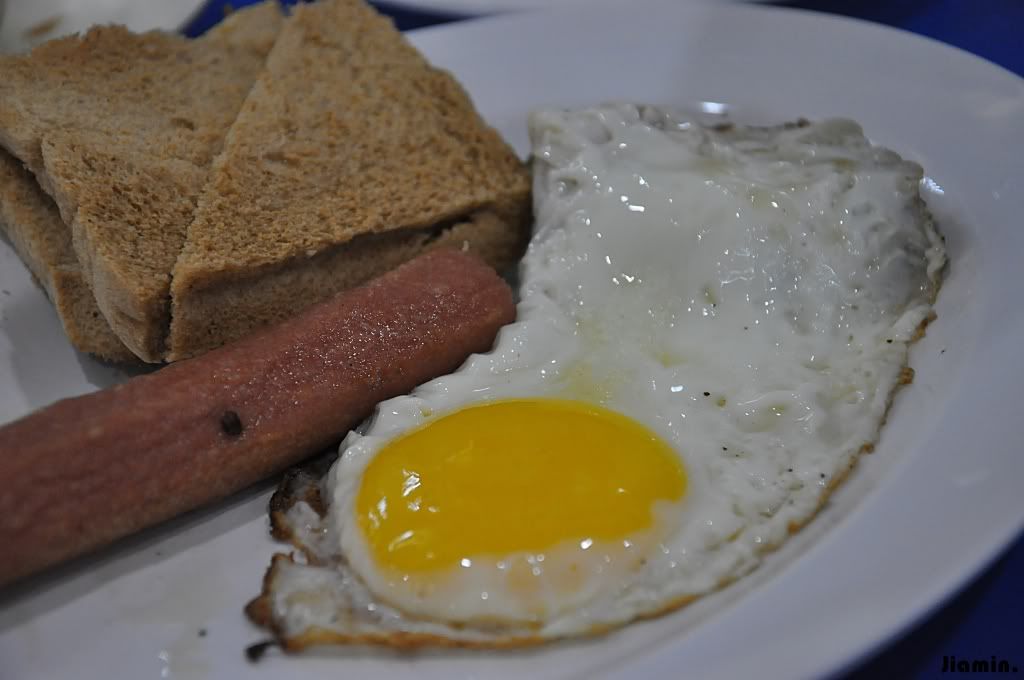 Being a mini coffee shop itself, the portions of the breakfasts served were pretty small as well despite looking fine in the photos above. We stunned for a while before we decided that perhaps we could at least fill our empty stomachs a little while waiting for the others to be awoken in the noon.
We had our lunch at a food court nearby as soon as we checked out from the resort after getting calls from the reception counter, and proceeded to the main entrance to wait for the free shuttle bus to send us to the nearest MRT station for journey back to Malaysia. Mind you, those shuttle buses were so damn surprisingly punctual and they only stopped for a minute or two at each station.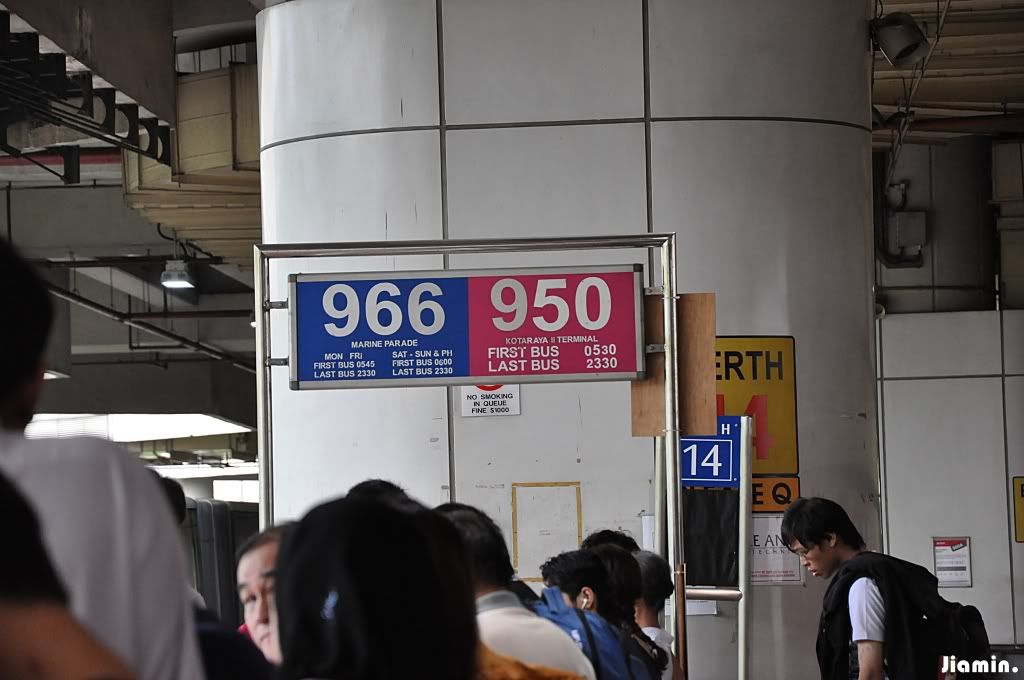 As I mentioned
here
about how the
Badman
and I took the risk to purchase bus tickets for journey back to Kuala Lumpur yet ended up getting cheated by some real bastards, we obviously did not get our return bus tickets purchased beforehand. We went around asking for directions in Woodland, met some really kind Singaporeans who were willing to patiently answer our questions, and finally we arrived at Johor Bahru safely without being trapped at all. Truth to be told, as soon as I entered Malaysia only did I immediately realize things had gone completely different; Singapore was so ultimately clean while Malaysia was in a total mess, that's all I could describe about these two countries.
The overall trip was great I would say, with so many brand new experiences learned within just two days regardless of whether they're good or bad, and with me travelling overseas together with the Badman for the first time ever in my life with zero knowledge, it wasn't as bad as how you thought it would be from the way I blogged. I truly appreciated every moment spent in the country, observing every single thing around me from the culture to the livelihoods of the local communities just because I don't always get to travel in my own preferred way. :D
Next up; cruise inspection with my ex-manager! Stay tuned!
Part 1:
Travelling down south to Singapore.
x.