This blog was created back in August 2009 but with all the meaningless posts and the way I blogged, I realized it wasn't really sufficiently used until about a few months to a year later when I found out that there wasn't anything interesting ever since. However, it still obviously does a pretty good job in jotting down half of the memories I have with the Badman, which our relationship officially started on 6th of January, 2008. From time to time this relationship has been disapproved by certain people back in high school when it was publicized through any ways, laughed at, and looked down their noses at; surely there have also been a lot of people who have faith in it that they even urge us to get married, both seriously and jokingly.
Venue: Taman Bukit Maluri Playground
Activity: None
This relationship started off with him asking me funny questions like, "When was your first relationship?" and "When did you have your first kiss?" before he sent me an extremely long message followed by some Morse codes that formed the words, I Love You. Damn tricky but sweet in some way! I intended to keep the message for long yet it unfortunately went missing one day when I was playing with my previous Sony Ericsson C510. :( In case if you would like to know the answers for the questions mentioned, he is my first and the only boyfriend I have ever have in my life.
Venue: Library of Chong Hwa Independent High School, Kuala Lumpur
Activity: 30 Hour Famine
Just like any other ordinary relationships, everything started off with sweet moments almost 24 hours a day that some of my friends would rather call us a pair of bubblegum until jealousy started to kick in. Before we could understand how communication works, we argued almost every single day simply because of how I never liked him looking at any other girls besides me, not even just a glance. I truly feel extremely stupid to admit that I hated almost all the girls back in my high school; ah, those childish days I would say. :P
Venue: SJKC Chi Man, Sentul
Activity: Junior Scout Camp

Things still went on that way until we finally came to an understanding that no relationship could work as good without certain things done. Everyone should have known how arguments could never be avoided among any couples at all time, not even among the family members and friends, but they definitely get a lot lesser as time goes by simply because we are getting to know more about each other day by day. Undeniably, communication has always been one of the main keys to success in any kind of relationships be it love relationship, friendship, relationship within a family, or sometimes strangers, besides understanding, faith, appreciation, and et cetera. Truth to be told, whenever people around me face relationship issues, that has been the only thing I would advise them because it really works very well no matter how one thinks it doesn't seem possible to change a thing.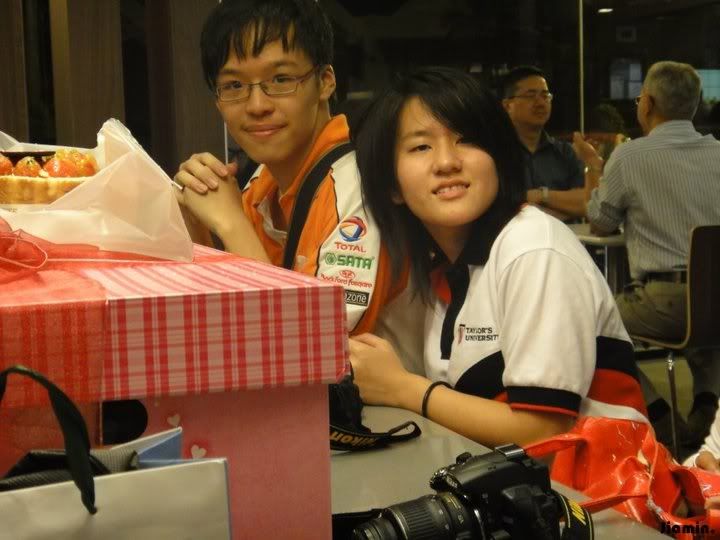 Venue: McDonald's SS15, Subang Jaya

Four years don't seem to be a long time, but it's the up and downs we have been through together throughout the years that count. It is how we have been accompanying each other through most of the things in lives that matters the most; the toleration, the trusts, the patience, and anything you could think of. From high school to college and university, and to our personal lives including our respective families, all the hard work to keep the relationship going at its best definitely pays off.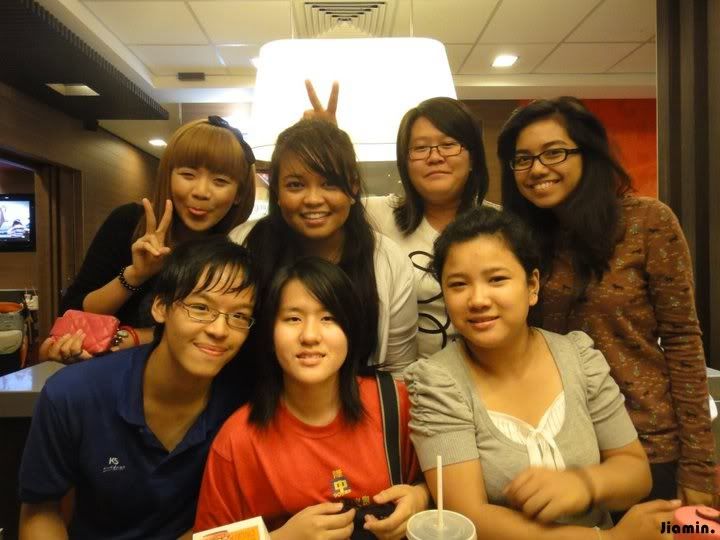 Venue: McDonald's SS15, Subang Jaya
We are starting to involve in each other's personal life since a few months back, especially family activities when we finally realized the importance of family values. He even followed my extended family and I back to my hometown to meet my grandparents on
my grandfather's 92nd birthday
, and I certainly enjoyed my boring afternoon a lot more than previously. It always feels so great to be able to talk about your childhood to someone important in your life because it just simply makes you feel a lot closer.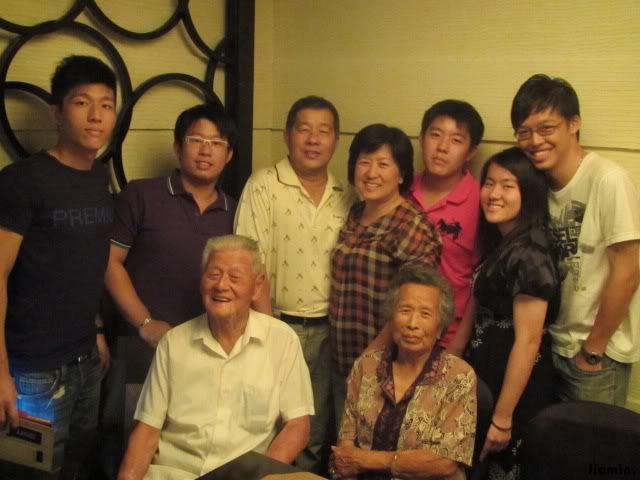 Venue: Grand Millennium Hotel, Kuala Lumpur
Activity: My Family Gathering
Before I left my high school, we sometimes wrote some letters for each other being one of the best ways to communicate well when talking seemed to be a lot more difficult. I would always take them out to recall all the memories we had, with tears falling down my cheeks at times thinking back some of the touching or hurting moments. I recall one of the letters given by him during one of the school holidays, when he was having a camp in the school and he sneaked into my classroom, stole a piece of paper from my drawer, and drew some funny yet cute pictures with some words on it, which I really liked despite the lousy handwriting.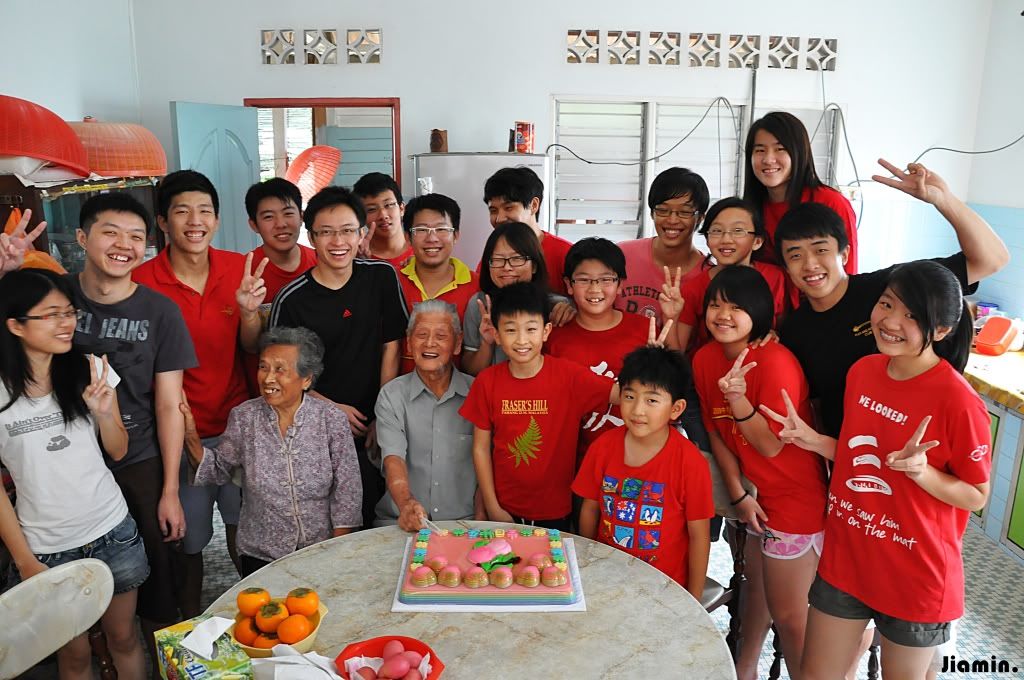 Venue: Grandparents' House in Mentakab, Pahang
He has been truly a control freak in the recent years that he could always get mad of me followed by some bittersweet punishments if I ever fail to follow his instructions, but never would I allow him to stop treating me the way he likes. Because of him, I tend to take shower earlier than previously when I used to take shower so late in the midnight; because of him, I tend to eat on time; because of him, I become a lot healthier than previously when I always got sick for no reason. How would you not thank or love a person who helps to make your life so much better and smoother than how it used to be?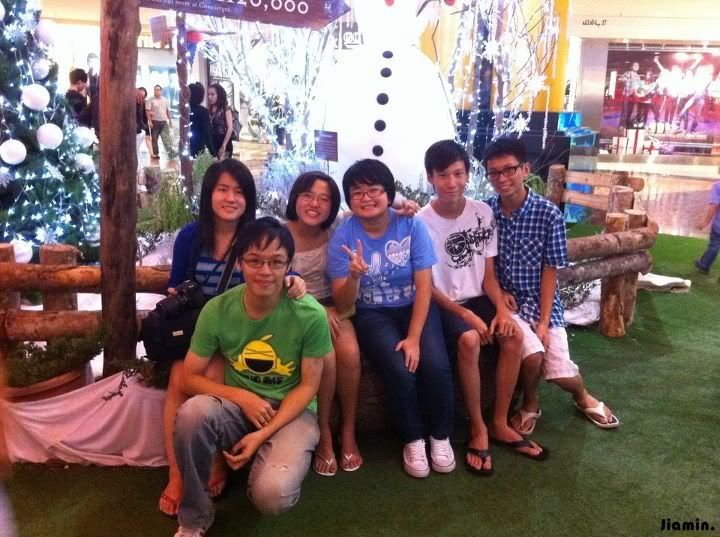 Venue: Sunway Pyramid
Activity: Countdown for 2012
Besides, he has been the one and the only best listener I have ever have in my wonderful life, with me yelling at him about some incidents that I hate a lot, crying over issues that don't seem to be existed, shouting over how I'm so unsatisfied about something that could be easily solved, and anything unreasonable that you could think of. Never would he be able to tell something that is a little more emotional, all he would always say is, "Alright, alright babe, I will always be there for you." Funnily, that always makes me feel so good despite having to listen to the same thing over and over again to no end.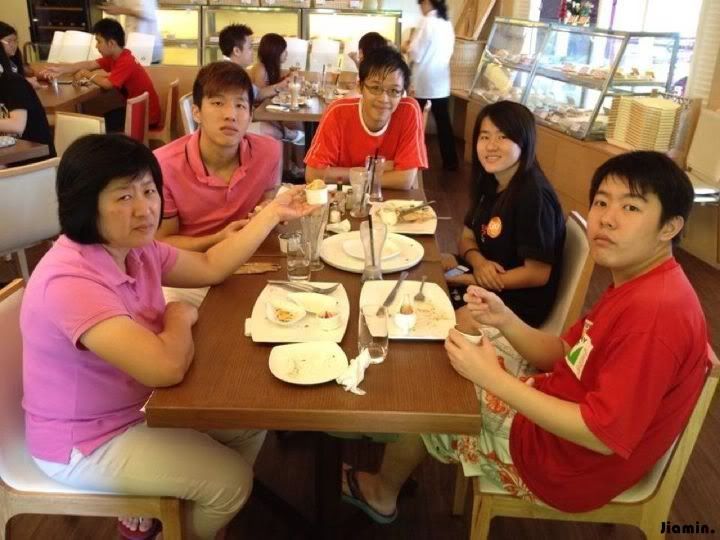 Venue: Amelio Patisserie & Cafe, Desa Parkcity
Activity: Family Brunch
Believe it or not; over the years we haven't really been celebrating any anniversaries, unless if having a meal in Sushi King is considered as one, not even this year did we celebrate it simply because time has always been one of the biggest issues to be dealt with. Being one of the most uncreative humans on earth, there hasn't been any gifts given to each other as well, only some handmade cards that were of the lousiest ones I have ever seen. I never deny that he is not a romantic at all; it only happens when his instincts kick in, which is pretty rare for your information.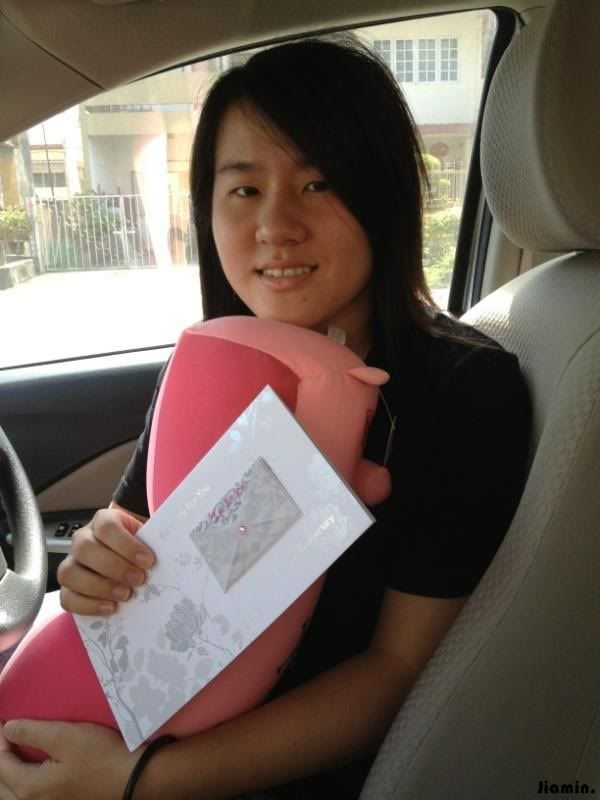 To my utmost surprise, after being nagged by me again and again to be exact, I would like to welcome my new bolster family member in pink! Without my realization, I actually smiled from the bottom of my heart throughout the day after receiving this pink bolster from the
Badman
. I slept with it in the afternoon, feeling ultimately happy after not receiving any gifts from him for long. I asked him, "Can I sleep together with all three bolsters tonight?" He said, "Greedy!" He laughed. I ignored, because the moment I saw this bolster, I've decided to bring it with me immediately.
Thank you so much, my
Bolster Man
! We both know that the love would never end. :D
♥
x.